10 IDEAS FOR FAMILY FUN ON THE COSTA DEL SOL
Malaga's Costa del Sol is the perfect destination for a great family holiday.
The fabulous mix of stunning beaches, thrilling attractions and its rich cultural heritage guarantee fun and enjoyment for every member of the family. If you're planning a holiday on the coast of Malaga, read on – this  Discover More post features a list of 10 ideas for family fun  on the  Costa del Sol.

Visit La Paloma Park
A perfect choice for spending a day outdoors with the family, surrounded by nature. The attractions at this park include recreation areas, an artificial lake with ducks and peacocks, and there's even a small amusement park!
Explore Bioparc Fuengirola
A zoo with a difference guaranteeing a fascinating experience for all the family. You'll have the chance to see exotic animals and learn about the conservation of endangered species. Don't miss the chance to say hello to the lemurs and the gorillas!
Enjoy a day at the beach
Fill your backpack with everything you need for a day of fun in the sun: sun umbrellas, towels, a book or magazine and toys to play with on the sand. Guaranteed fun and laughter for all the family.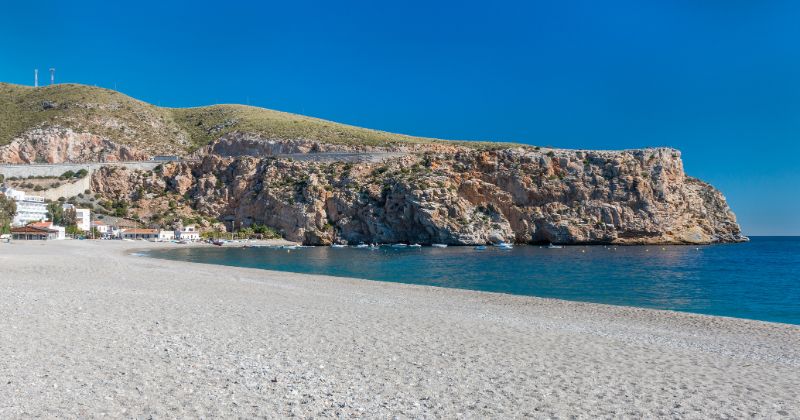 Visit Malaga's Interactive Museum of Music
Malaga's Interactive Museum of Music is a fascinating opportunity to introduce the little ones to the world of music. They will have the chance to play various instruments and take part in interactive activities offering a magnificent insight into the history of music.
Mijas Aqua Park
The kids will have the time of their lives with the water slides and pools at the Mijas Aqua Park. There are attractions designed for all ages, from children's play areas to thrilling slides for older visitors.
A bike ride along the sea promenade
Hire bikes for the whole family and enjoy a relaxing ride along Malaga's sea promenade. You'll be able to admire the stunning sea views and stop off at a beach bar to enjoy a delicious meal or a refreshing ice cream.
Take a cable car ride in Benalmadena
Enjoy a ride on the cable car and marvel at the spectacular views of the Costa del Sol. When you reach the stop, you can go hiking, visit the bird park or watch a thrilling display of birds of prey.

La Concepción Botanical Gardens
Explore La Concepción Botanical Gardens, which rank among the finest in Europe. You'll be able to admire plants and trees from around the world and enjoy the stunning natural setting.
Spend an afternoon at a museum : the Centre Pompidou in Malaga
The Centre Pompidou in Malaga is a modern art museum that is perfect for instilling a love of art in your little ones. Here you'll find a large number of works by international artists and interactive exhibitions that guarantee the kids will have fun while learning.
Stroll around Marbella's historic quarter
Explore Marbella's picturesque historic quarter with its narrow streets, delightful squares and traditional shops. A stroll around these streets is a great family activity, discovering new spots and savouring the delicious local gastronomy.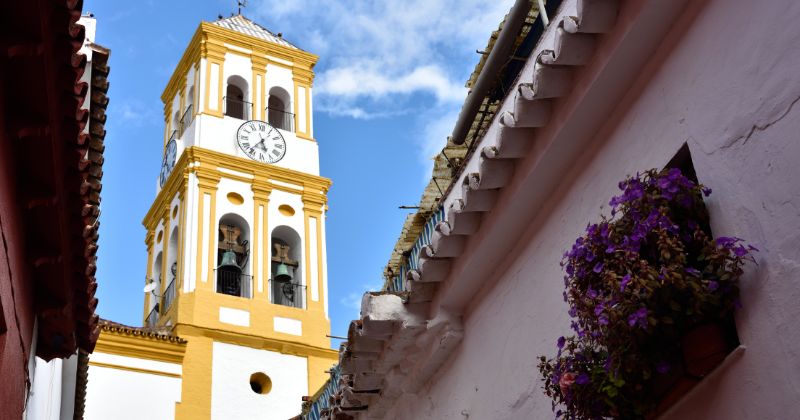 Family fun!
These are just a few ideas of things to do with the family on Malaga's Costa del Sol. Exploring nature, learning about history and art, or simply relaxing on the beach, the Costa del Sol has everything you need for an unforgettable family holiday.
Make the most of your stay and create lasting memories for you and your loved ones with THB hotels. Our THB San Fermín hotel, situated just a few metres from Benalmadena's beach and close to bus stops, is the perfect choice for discovering the Costa del Sol.
This post is also available in: Deutsch Español Nederlands Français Italiano