THE DEFINITIVE GIFT FOR VALENTINE'S DAY 2023
14th February has become a very special day around the world. It may be a day for lovers, but really, it's much more than that: essentially it's a celebration of love in all its forms.
So, if you're a lover of experiences, in this Discover More article you'll find some of the most romantic and original ideas for celebrating Valentine's Day. May we join you on this very special date?
Choose your favourite destination
The first thing to do is decide on a destination. For instance, we recommend you choose a break in the Balearic Islands. Mallorca and Ibiza are both very popular destinations, not just for their beaches, but also because they boast some very special spots that are well worth exploring with your loved ones.
Enjoy a bicycle route around Playa de Palma starting from the THB El Cid, stop for lunch at the THB Felip hotel's Felip 1890 restaurant or take stroll around the streets and markets of Ibiza if you choose to stay at the THB Los Molinos.
If you're looking for a fabulous climate, then we strongly recommend you visit the island of Lanzarote in the Canary Islands, where you can enjoy romantic sunset walks along the island's beaches or against the backdrop of its stunning scenery.
For those that enjoy practising sports as a couple, Lanzarote is another ideal destination, especially for surfers, cyclists or keen athletes. You can stay at any of our three hotels on the island and decide how you wish to make the most of your time.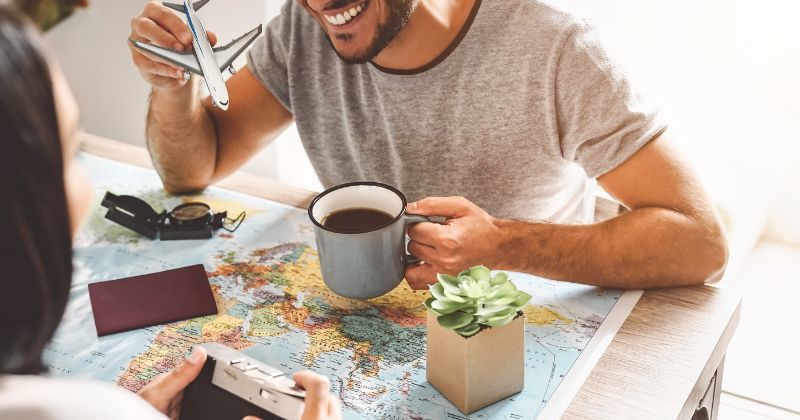 Surprise your travelling partner
Once you have chosen your destination and hotel, it's time to plan your break: the places you'd like to visit, where to eat or which museums to visit.  But first, why not turn your arrival at the hotel into another special moment. Contact the Reception team and they'll be delighted to help you plan the surprise you have in mind: a bottle of cava, a note, a bouquet of flowers…Sounds good, doesn't it?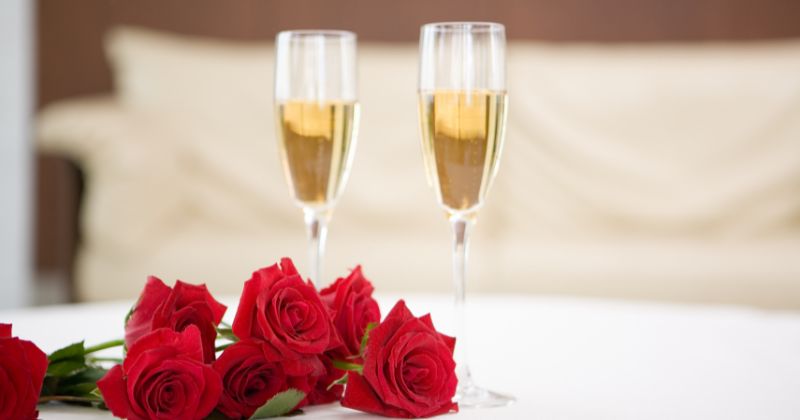 Organise your break
Now it's time for a little investigating. Tailor your plans and visits to suit the tastes of both of you. Remember that this is a gift and you have to take the other person into consideration. What kind of food do they enjoy? What sort of museums would they be interested in? Do they prefer to spend time by the sea or in the countryside?
If you can't make up your mind, the article entitled five places for a romantic date while on holiday includes details of five spots with a truly magical essence and perfect for sharing with that special someone.
Find time to relax
After a day spent out and about discovering new places, how about including a visit to the wellness zone at the THB María Isabel in your plan for the day? All our hotels provide this service, which includes a sauna, Jacuzzi and heated pool. We also offer a massage service for recharging your batteries so you can continue enjoying your break to the full.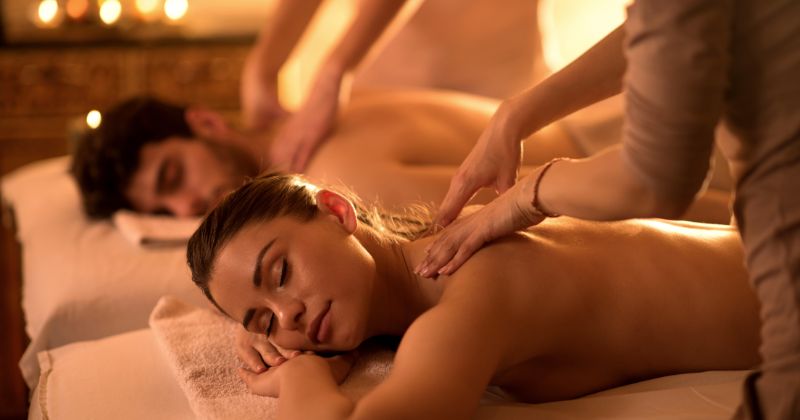 Take in some culture
Take the time to visit the most emblematic spots in your chosen destination, such as its towns and villages and other sites of interest. Sample the traditional gastronomy or take home a unique and exclusive souvenir. And remember to care for the environment: here at THB hotels we are committed to this cause and encourage small actions that can make a difference to our planet. You could take home a souvenir from a local craft fair or make a photo frame.
You've got no excuse this Valentine's Day! With plans like these, enjoying it to the full with that very special person is easy. Remember, on 14th February, you can enjoy all these activities at our hotels:
MALLORCA
THB María Isabel en Playa de Palma
IBIZA
THB Los Molinos en la ciudad de Ibiza
LANZAROTE
THB Flora en Puerto del Carmen
THB Tropical Island en Playa Blanca
COSTA DEL SOL
This post is also available in: Deutsch Español Nederlands Français Italiano