A DAY IN CALA RATJADA
Coming on a break to Majorca?
Majorca is full of delightful spots that are well worth a visit, including  Cala Ratjada. Located in the municipality of Capdepera, it is one of the island's finest tourist destinations.
Read on to find out more about the plans we've made for you.
Wake up refreshed and ready to go!
Have a coffee and enjoy the buffet served at our  THB Guya Playa restaurant overlooking the sea.
You'll feel as if you were on board a ship!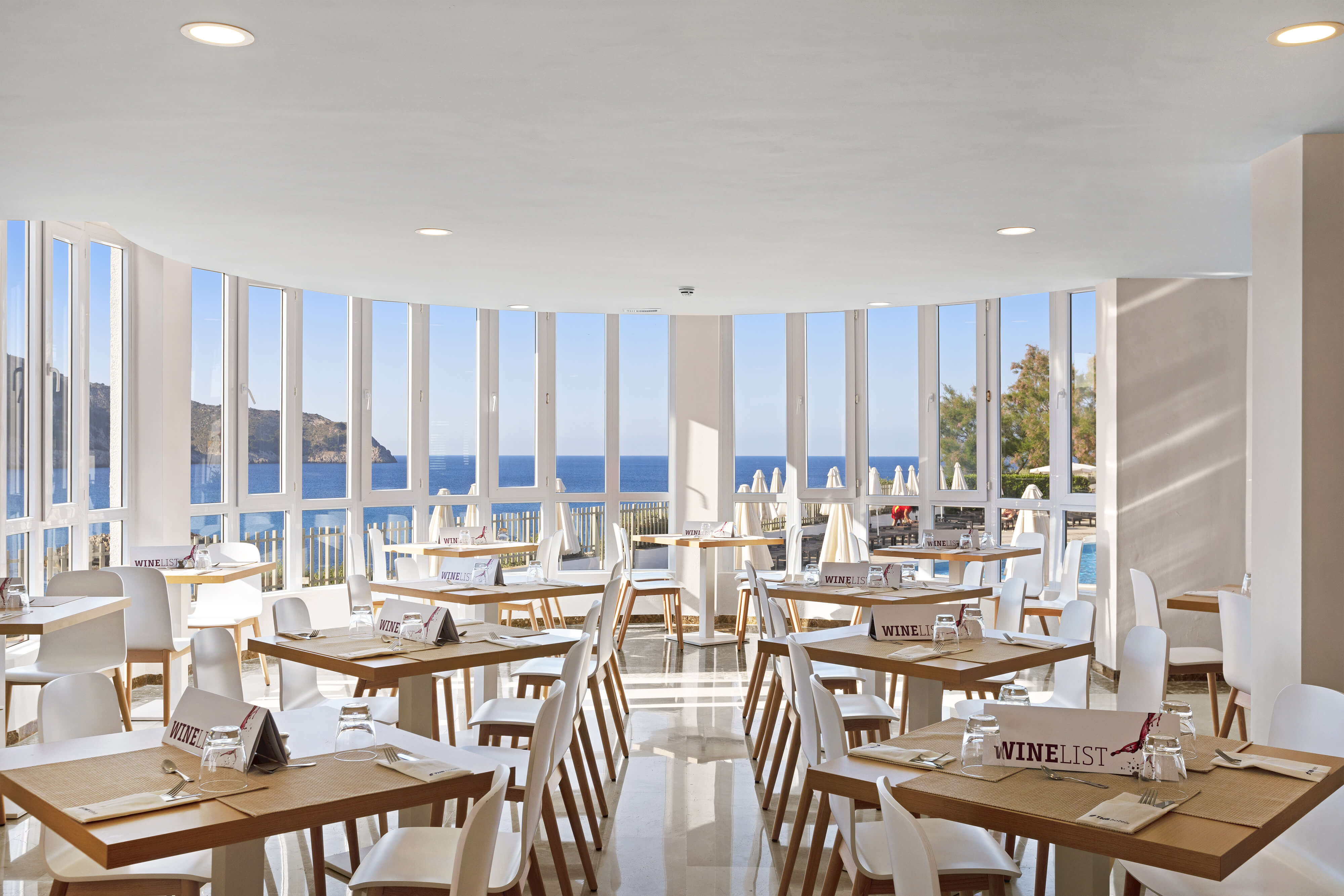 Take a dip in the pool!
When it's as hot as this, there's nothing better than a cooling dip in the pool before setting off on the route we've created especially for you.
We recommend you start your tour of  Cala Ratjada with a visit to its beaches, bathed by crystalline waters.
The THB Guya Playa boasts a prime location, standing right on the seafront.
Make sure you take the time to explore the following coves and inlets:
Cala Agulla, just a few steps away from the hotel, is one of Cala Ratjada's finest beaches. What's more, it offers a range of activities including kayak and pedalo hire and there are a number of beach bars serving drinks and snacks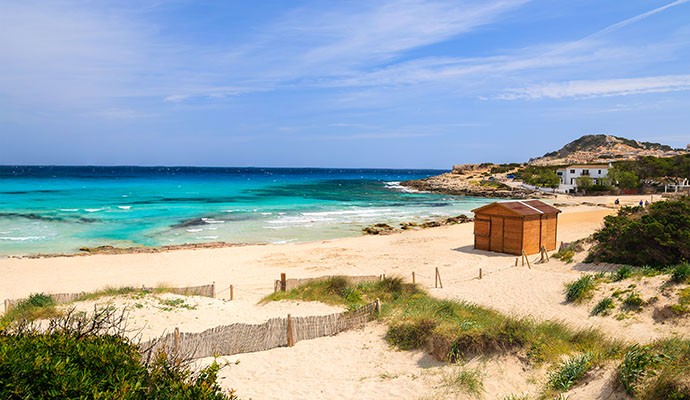 Cala Agulla, photo by guiamallorca.info
Cala Mesquida: a fine sandy beach backed by dunes and pine trees.
Cala Lliteras: a rocky cove and home to a diving centre offering a range of activities from snorkelling to intro dives for first timers. More info here: https://www.mero-diving.com/es/
Visit the surroundings
Later in the day, when the sun isn't quite so hot, is the ideal time to take a stroll and explore the surroundings. After all, there's much more to Cala Ratjada than just the beach!
Take a trip to the famous Drac or 'Dragon' caves. You'll discover stunning stalactites and stalagmites, as well as a spectacular underwater lake.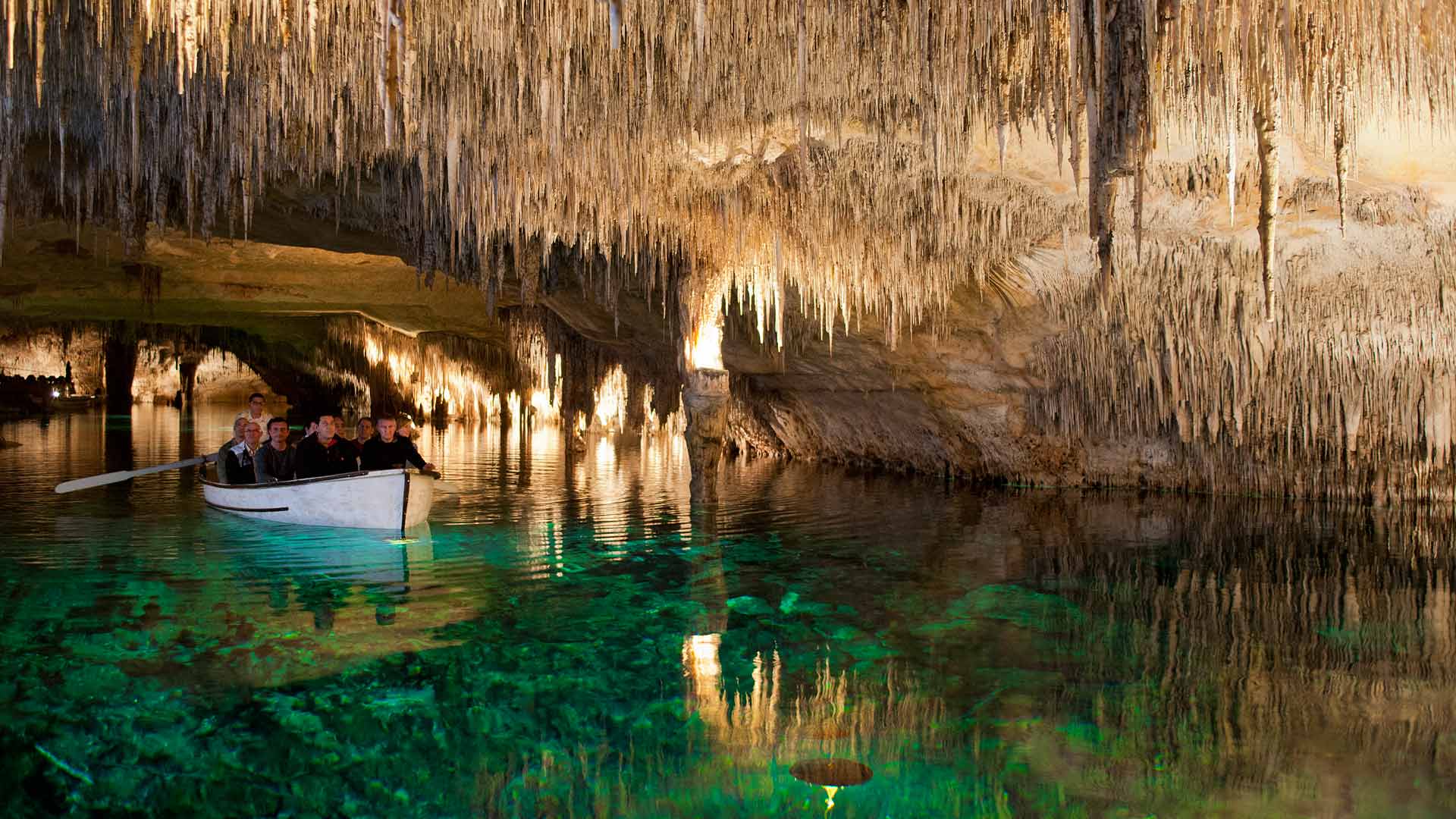 Drach caves, photo by cuevasdeldrach.com
Don't miss a visit to Capdepera Castle. Dating back to the 14th century it was built on the orders of King James II to defend the population against pirate attacks. The castle is also of great historical interest, as it was there that the surrender of Minorca took place.
As the sun begins to set, we recommend you take a walk up to the Son Jaumell Tower viewpoint, which affords breathtaking views of the coast.
Back at the hotel, our delicious buffet dinner awaits you in our restaurant.
Did you know that…?
Cala Ratjada is Majorca's second most important fishing port. It has witnessed many  events in Majorca's history, as it is the closest point to the island of Minorca.
It is well worth taking the time to stroll around the old harbour and observe the llaüts (Majorca's typical fishing vessels)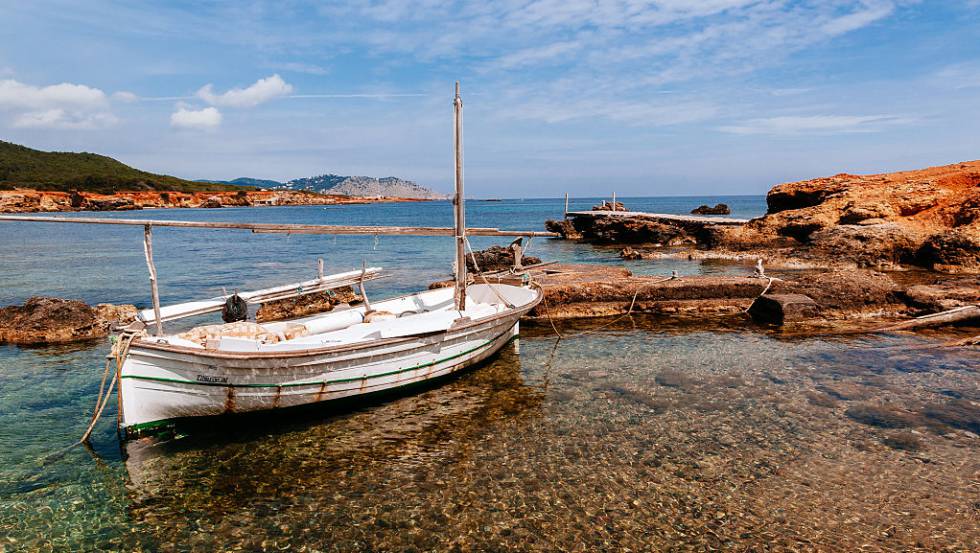 Llaüt,photo by elpais.com