IBIZA'S SECRET BEACHES AND COVES
Ibiza's coastline is dotted with coves, each more stunning than the last. Yet some are more popular than others. As soon as the first rays of summer sunshine appear, it can be almost impossible to find a quiet spot away from the crowds on Ibiza's beaches.
If you're looking for some peace and quiet, the best solution is to hop in the car and head for the more solitary coves and beaches, which also boast some of the island's most breathtaking scenery.
Below are just a few of the places included on our list of favourites due to their calm atmosphere, crystalline waters and stunning natural setting. Read on if you're looking for somewhere to spread out your towel and relax.
Na Coloms. One of the most (if not the most) surprising spots on Ibiza for a dip in the sea. Also known as the Cave of Light, it is undoubtedly one of the island's best-kept secrets. Perhaps because it's hidden out of the way? After all, it is just a cave situated a few metres above sea level. The Mediterranean flows through an underwater gallery, flooding the cave in what is essentially a natural swimming pool.
Playa Es Canar. This is a large crescent-shaped stretch of golden sand shaped bathed by shallow waters sheltered from the open sea. This beach is renowned as a great option for numerous water sports including water skiing, parasailing and boat trips.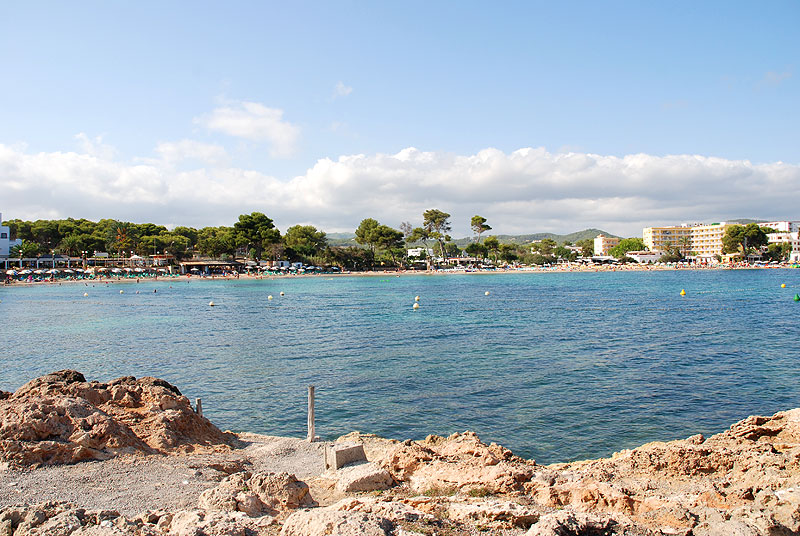 Photo by Ibiza5sentidos.es
Cala Boix. Nestling beneath a cliff, this cove is accessed via a set of steep steps. Bathed by dazzling crystal-clear waters, the dark tone sandy beach is backed by cliffs, creating a sense of privacy that is difficult to find elsewhere on the island.
Cala d'En Serra. A small cove situated not far from Portinatx in a picturesque setting peppered with boat huts. Located in the north of Ibiza, this little-known cove is undoubtedly one of the island's most charming, set in a lush natural landscape. The crystalline waters are perfect for enjoying a delightful swim.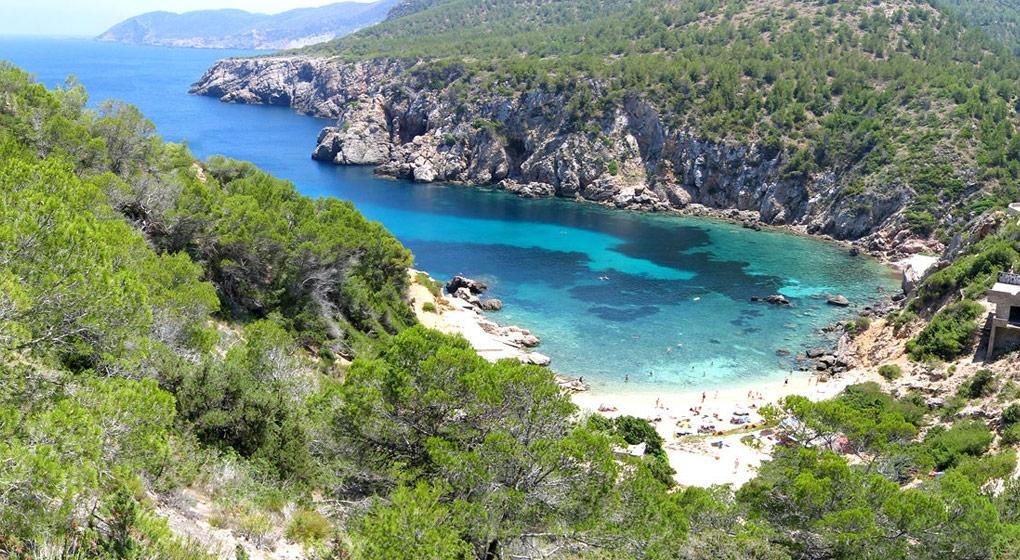 Photo by descubreibiza.com
Cala Es Portitxol. Set apart from the rugged northern coastline, the narrow entrance is lined by slopes and a vast pine wood. It is popular with the fishing community that lives in the nearby boat huts converted into houses. Here you will find nothing but stunning natural scenery, crystalline waters and absolute tranquillity.
There are countless things to do and see on the fabulous Ibiza. Book your next holiday on the Pityusic island with THB hotels and let us surprise and delight you with truly memorable experiences.
You may also be interested in: THE BEST 10 COVES IN IBIZA