I DO: ORIGINAL IDEAS FOR MARRIAGE PROPOSALS
Hollywood has got us dreaming of the perfect declaration of love or marriage proposal. Examples include Sex in the City, with Carrie and Big in a walk-in closet and a pair of blue    Manolo Blahniks instead of an engagement ring; or Love Actually, with Mark declaring his love with a series of posters that read "Let me say, without hope or agenda, just because it's Christmas, that to me, you are perfect". There's no question about it, the film industry has set the standards extremely high.
Yet since not everything you see at the movies is real, here at THB hotels we have come up with a series of original and romantic ways of proposing that guarantee that the answer will always be I DO.
ON THE BEACH
For hopeless romantics that love the sea breeze and waves breaking on the shore, a proposal on the beach is definitely a safe bet. Prepare a trail marked by flowers and candles leading to a board with your special message. You can also include music, adding your favourite song, although there can be no better music than the sound of waves lapping gently on the shore.

BIG TIME
We are sure that your town or city is dotted with unused billboards. Contact the company responsible for them and get your marriage proposal printed on an advertisement. Then all that's left is to make sure your partner goes past it. There's no way they could possibly say no.
AT HALF TIME
Are you both sports fans? Then picture this:
"The match is going normally. At half time you tell your partner you need to go to the loo or get something to eat, although really you have asked to use the field or court to ask them to marry you. You get down on one knee (or not – it's not a requirement) and…the rest is up to you".
IN PUBLIC
This depends a lot on your personality, but even more on your partner's. Some people would be thrilled to receive a marriage proposal during a flash mob or if you went down on one knee in the middle of a museum, whilst others would practically curl up and die if they received a declaration of love in front of dozens of onlookers.
It's important to get the place right, so spend time hunting down the most romantic location you can think of: Juliet's balcony in Verona, the London Eye or Madrid's Retiro Park are just a few examples.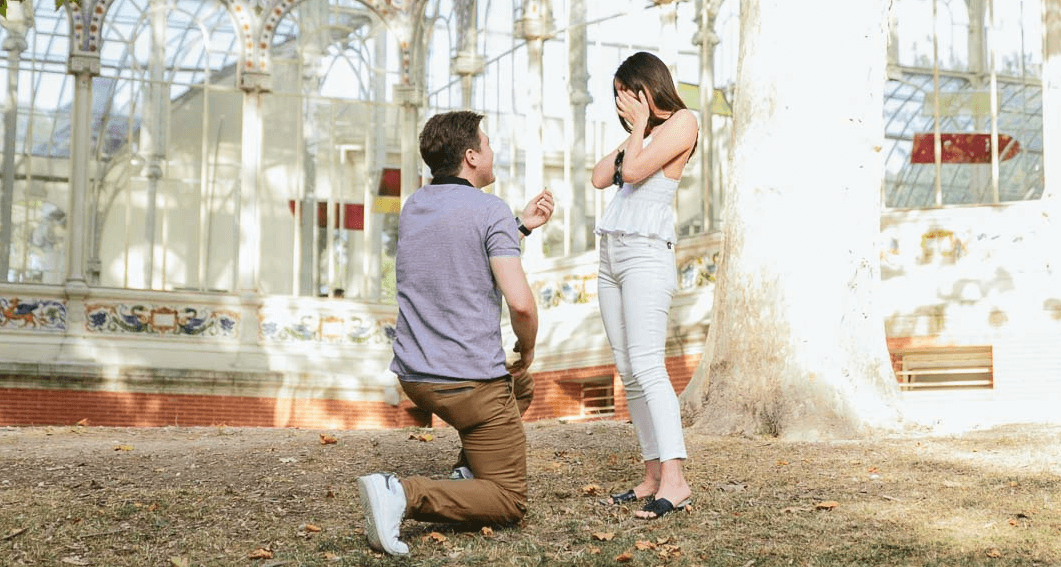 Madrid's Retiro Park, photo by leyrefotografia.com
COMPLETELY ALONE, IN THE MIDST OF NATURE
Maybe after a day's hiking, when you have camped for the night and are sitting under the starry sky. Wouldn't that be the perfect opportunity to tell your partner just how much you love them and that your greatest wish is to spend the rest of your life with them?
AT HOME
Most marriage proposals take place at home, probably because it is such a private and safe place, where you can be sure you won't be disturbed, and, most importantly of all, you have shared most of those special moments.
Although the idea of proposing whilst sitting on the sofa or making dinner may initially not seem overly romantic, they can be just as special as the ones described above. After all, this is the home that you are making together.
AWAY
Plan or treat your partner to a trip. Choose a well-situated hotel – sea views are always a welcome extra. Explore the destination, photograph those special moments and check out the best place for your proposal. Some may prefer a restaurant or others a park. Each couple is different.
We've got three great destinations and locations that provide the ideal backdrop:
MAJORCA, where we strongly recommend Valldemossa, one of the most breathtakingly beautiful towns in the Serra de Tramuntana mountains. Its cobbled pedestrian streets and wealth of cultural heritage make it the perfect location for a marriage proposal.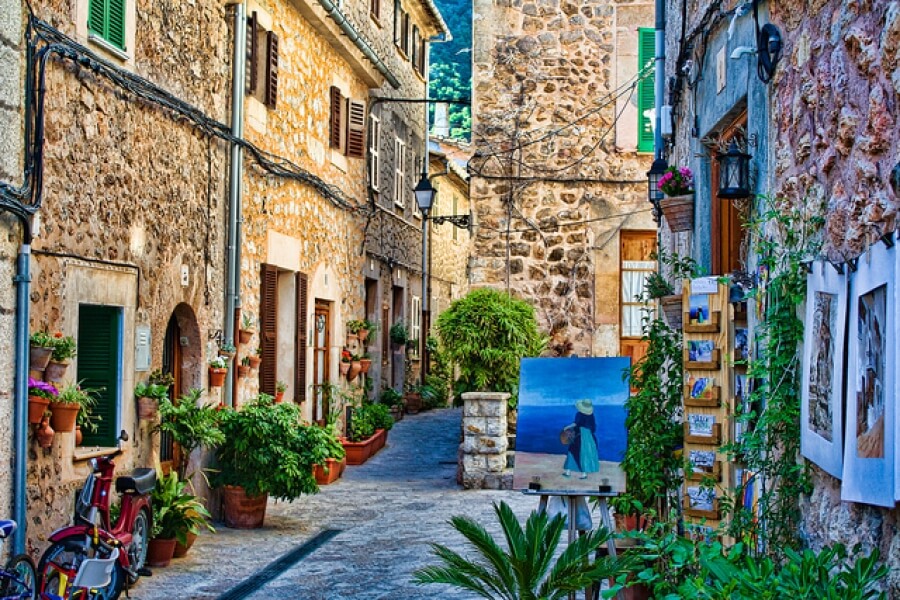 Valldemossa, photo by offshoremallorca.com
IBIZA, here we have two options. Inside the walled area known as Dalt Vila, or in the stunning seafront gardens of the THB Los Molinos **** hotel. What's more, you can return to the hotel for your marriage ceremony.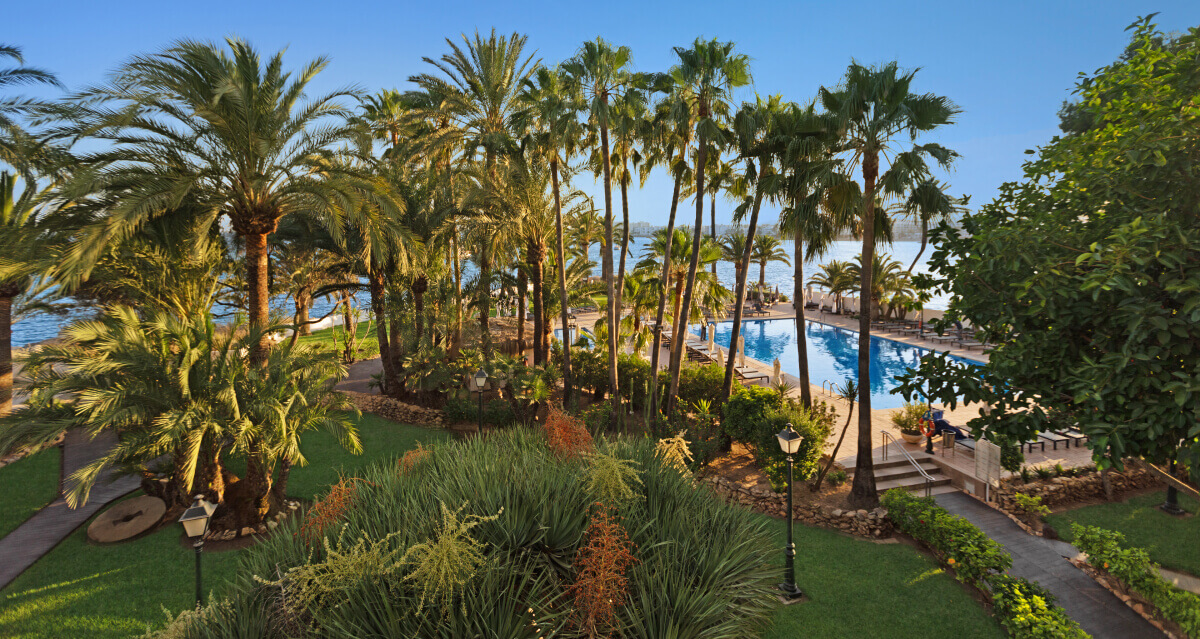 THB Los Molinos **** hotel (Ibiza)
On LANZAROTE, take a trip to La Graciosa and enjoy the unspoilt beaches, earth tracks and truly memorable experiences on this uncrowded island. Explore it by car, bicycle or on foot – all great ways of admiring the magnificent views. You'll discover myriad spots that are perfect for uttering those magic words.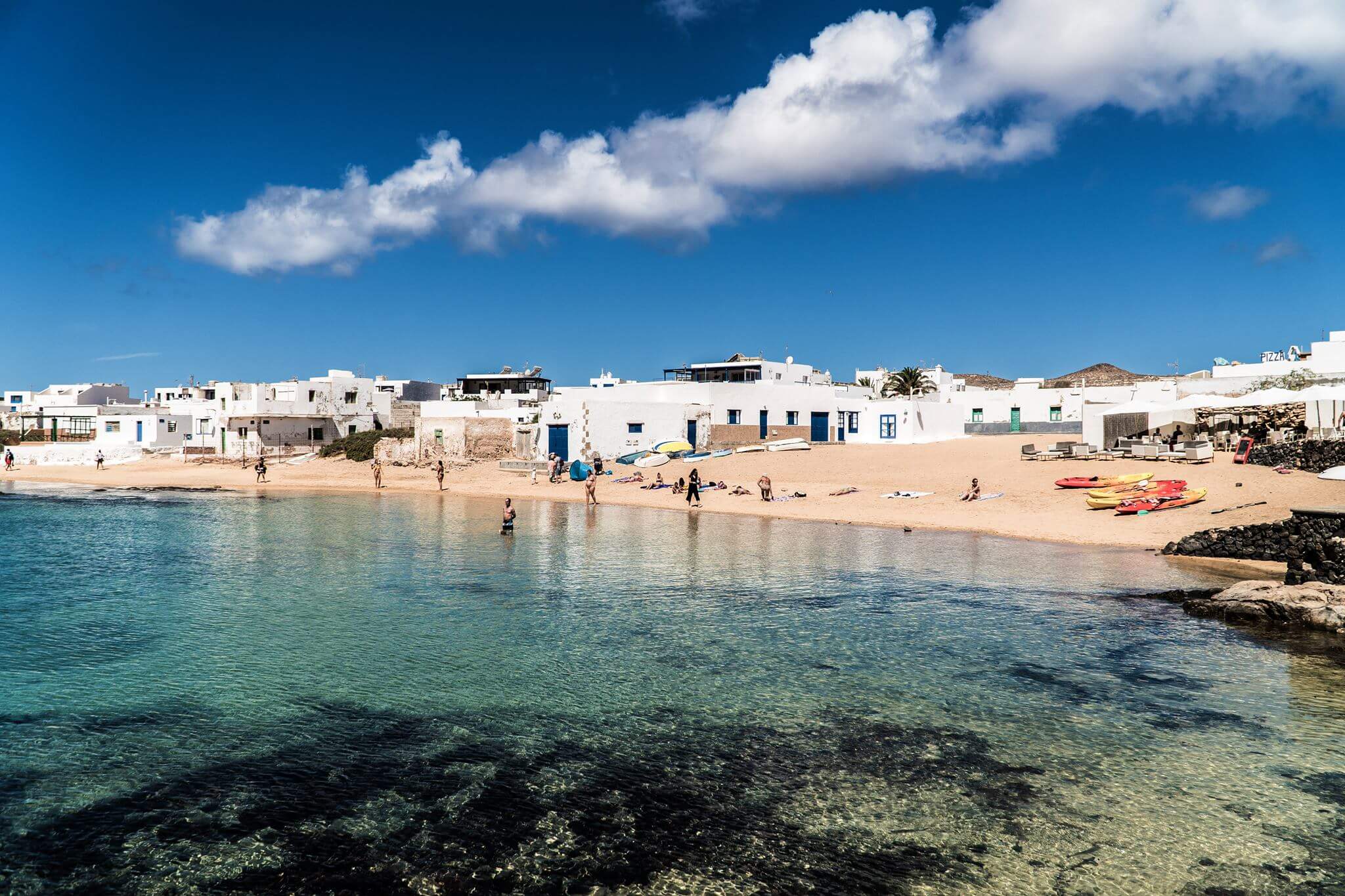 La Graciosa, photo by turismolanzarote.com
You may also be interested in: WINTER WEDDING IBIZA