Majorca is the perfect destination for cycling lovers. The sun shines practically all year round, the road surfaces are excellent and the scenery that will accompany you as you explore the island is quite simply stunning.
Whether you are an amateur or a professional cyclist, the 5 routes described below are an absolute must when visiting the island. All you have to do is choose the one that suits you best.
Route around Palma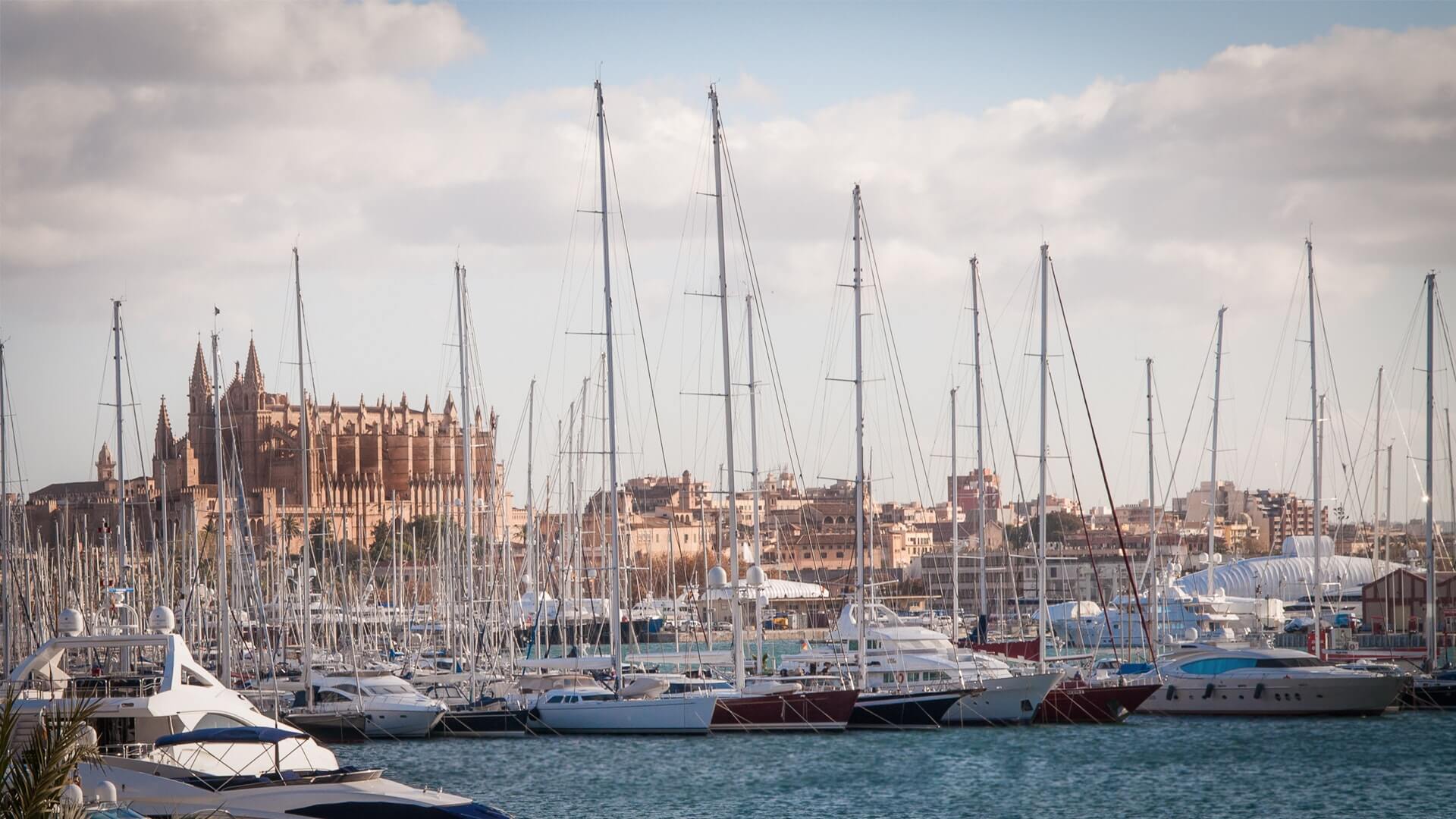 Palma (Majorca) 
Palma's sea promenade has a cycle lane that runs from  Porto Pi to Arenal.
This is an easy 17 km route that follows the coastline around part of the city.
Definitely a cycle ride not to be missed. It is also suitable for children.
If you're looking for a place to stay, check out the THB El Cid or the THB María Isabel, both located in Playa de Palma. If you're planning to bring your own bicycle, you can keep it in the hotels' garage. There are also bicycle hire shops, where you can purchase accessories that will enable you to make the most of your cycling experience in this part of the island.
Routes around the Serra de Tramuntana mountain range
A route of average to high difficulty, due to the continuous climbs and descents, including stretches with a 12% gradient. In all, 27 km of bends and breathtaking views.
On completion of the route, you can enjoy a cooling dip in the crystalline waters that bathe the beach at Sa Calobra.
Climb up to Cap de Formentor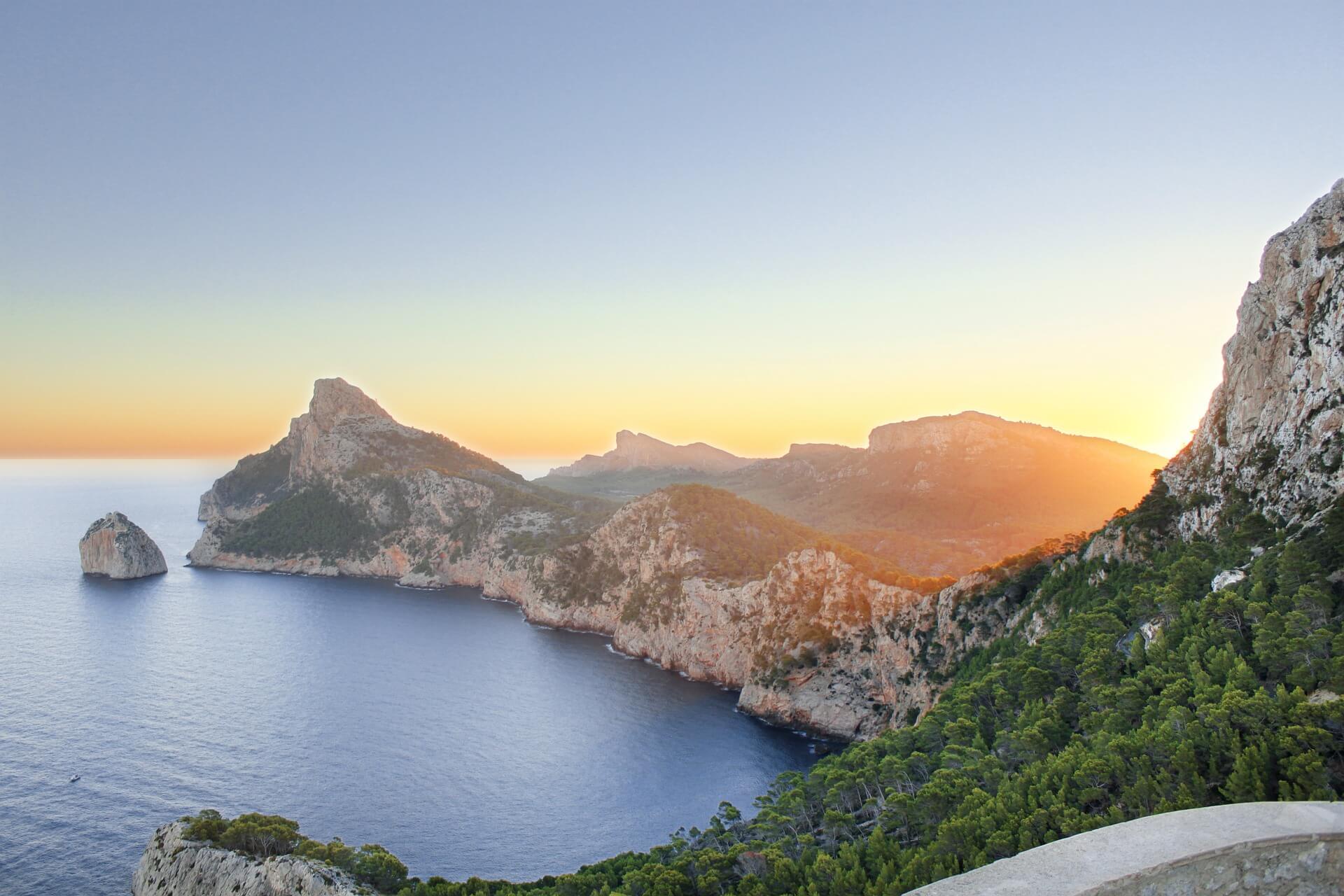 Cap de Formentor
The climb up to Cap de Formentor is one of the best-known cycling routes on the island. The stunning views from the top are unlike any others on Majorca.
This is a challenging route, recommended for professional cyclists or amateurs who are in good shape and train regularly.
The climb starts at Port de Pollença, 16 kilometres away from Cap de Formentor.
Routes around picturesque towns and villages
Colònia de Sant Jordi-Ses Salinas-Felanitx-Petra-Sineu-Algaida-Llucmajor-Colònia de Sant Jordi ( 106 km)
This is a route along flat terrain that is suitable for beginners. It takes cyclists through several of Majorca's traditional towns and villages dotted with examples of typical architecture and surrounded by farmland.
This is a delightfully tranquil route that can be completed easily within a day, stopping at the various towns and villages. If you'd like to sample some of Majorca's finest dishes, then take the time to stop at Es Celler de Petra.
The THB Sur Mallorca is the perfect accommodation option for those enjoying a cycling holiday. Apart from the fabulous views, it boasts a range of facilities tailored for sports lovers. And for your complete peace of mind, you can also store or hire your bike at the hotel.
Can Picafort-Petra-Porreres-Cura-Sencelles-Campanet-Can Picafort (137 km)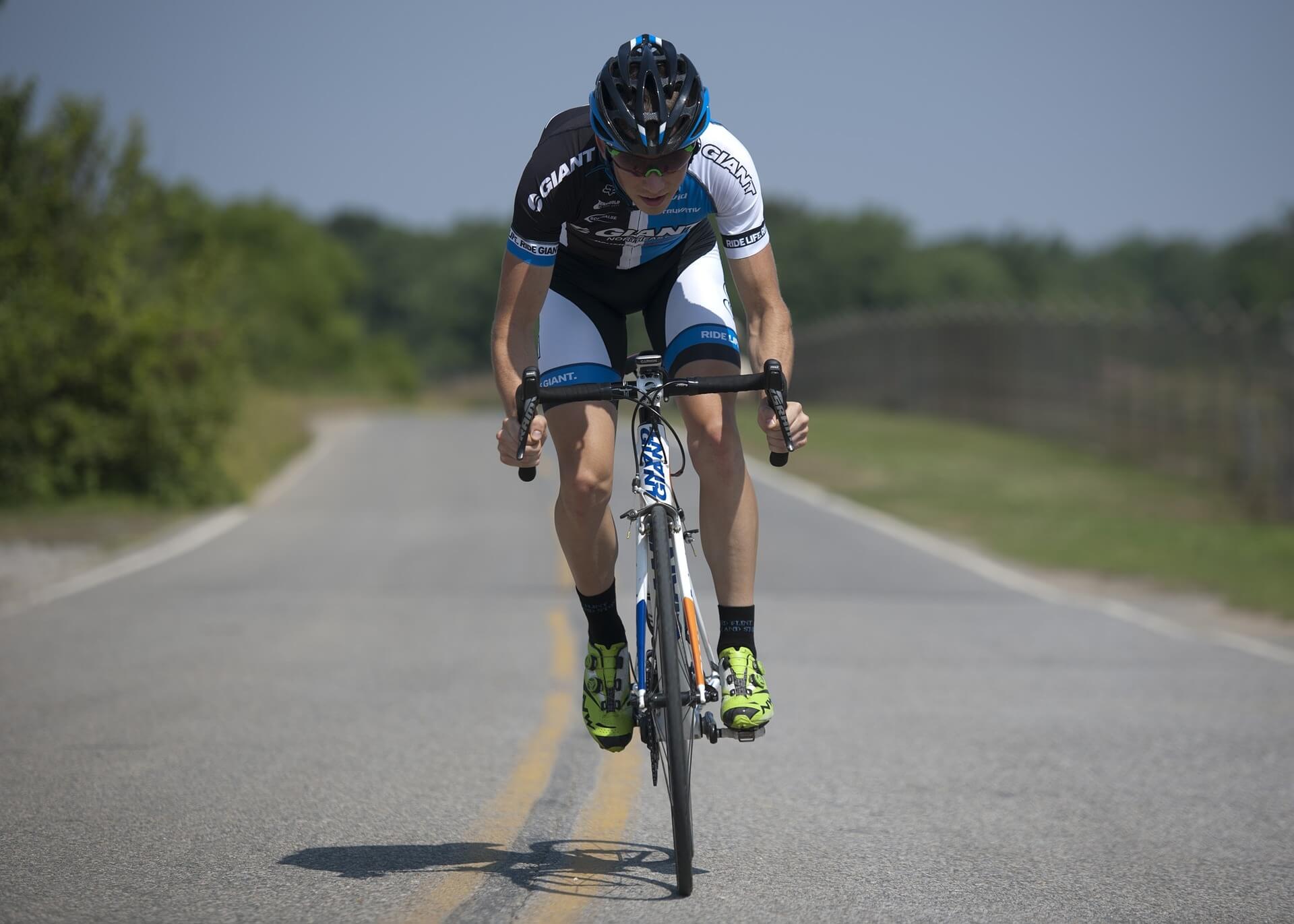 This picturesque route, lined by fields and pastureland, is of average difficulty. It should be tackled with caution if you do not train regularly.
The climb up to 'Cura Shrine' is a particular favourite amongst cyclists. This spiritual, natural, cultural and heritage site is inextricably linked to Majorca's history and is well worth a visit.
If you're looking for accommodation in  Can Picafort, we recommend the THB Gran Playa, standing just a few metres from the beach. The facilities include a wellness zone that is perfect for relaxing after completing the cycle route. There is a garage where you can store your bicycle, or if you need to hire one, our Reception team will be delighted to help you choose the best option for your excursion.
We hope you have found this post useful and that you will take the time to try out some of the fabulous routes included here and discover the island of Majorca.