HOLIDAYS FOR ATHLETES ON LANZAROTE
Are you a sports lover? For travellers that like to stay active even when on holiday, here at THB hotels we've got just what you need.
Sport contributes to improving overall physical condition, and at the  THB Tropical Island**** you'll find everything you need thanks to our high performance training facilities so you won't miss out  on your favourite physical activities, even when on holiday.
You can enjoy a wide range of activities including the following:
Volleyball: The resort has two beach volleyball  courts for lovers of this Olympic sport.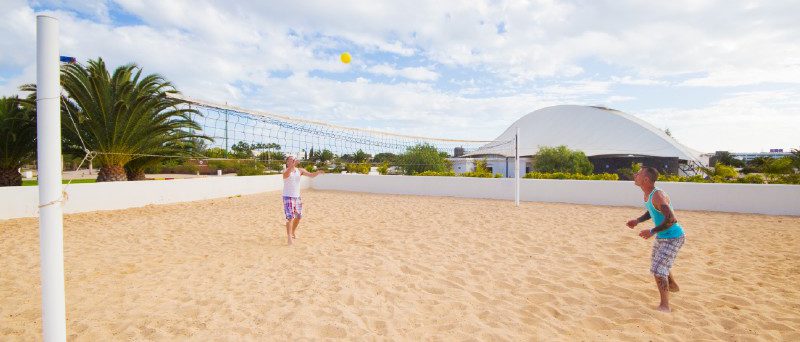 Tennis: The facilities at the THB Tropical Island include two professional tennis courts, ideal for  those that prefer racket sports and are eager to practise their backhand on holiday.
Football: If you're a dedicated fan of the king of all sports then you're in luck. The hotel offers guests two football pitches and also organises a packed programme of activities.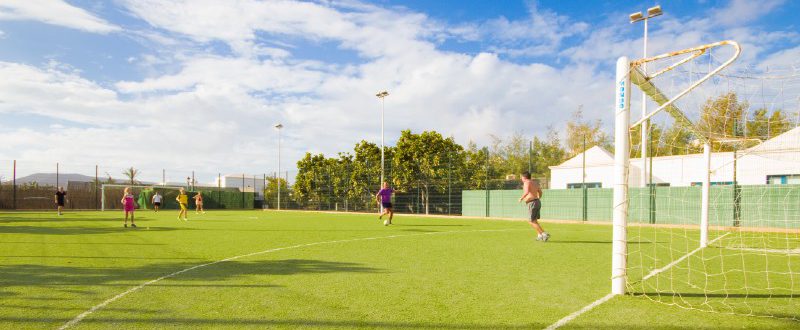 The THB hotels Champions League is held every Friday. This weekly league is made up of 4 teams that battle to win the title. It is open to adults and children alike. What's more, you can follow the matches live on social media. 
The hotel also has its very own football camp. The GAME Football Elite Academy offers younger members of the family (aged between 5 and 15 years) the chance to play their favourite sport under the supervision of professional footballers – and improve their English at the same time!
Fitness room: The hotel boasts a full range of fitness equipment for adults only (+18 years), including  muscle-building, cardio and weight machines. The fitness room is open every day so you can keep up your training routine even when you're on holiday.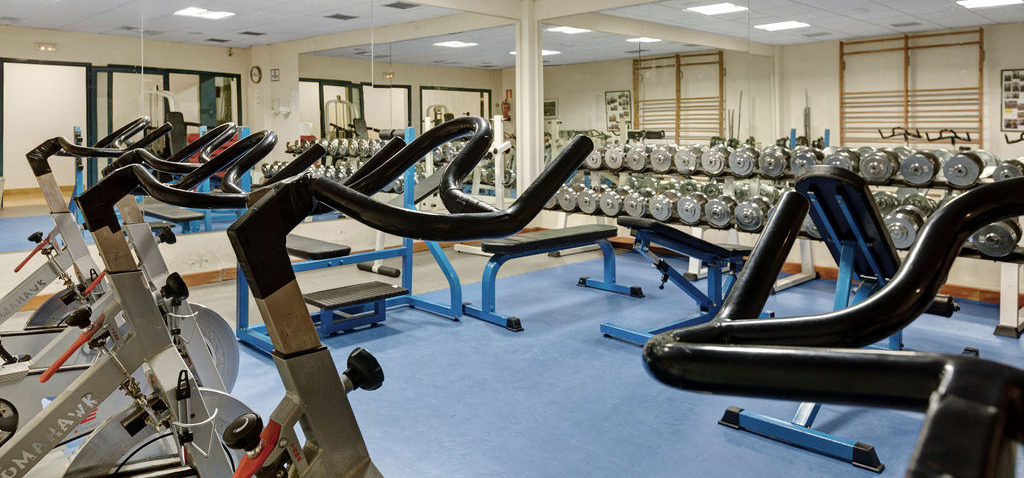 Wellness zone: And to round off your sports routine, the hotel has a wellness zone (for adults aged over 18 only) that is the perfect way to end the day. An area designed for health and wellness boasting state-of-the-art thalassotherapy facilities, bithermal showers, a Turkish bath, toning pool, jet pool, sauna and Jacuzzi. The best possible place for boosting your energy levels!

Swimming pools: The resort also has 2 giant pools, just the thing for those that feel in their element in the water. What's more, thanks to the island's fabulous year-round climate, you'll want to stay in the pool all day long!

Add the fully renovated hotel facilities and a wide range of first class culinary options… and you've got the formula for the perfect holiday.
If you liked it, also it can interest you: IROMAN LANZAROTE 2019