5 IDEAS FOR THE PERFECT AUTUMN-WINTER TRIP TO IBIZA
Ibiza is one of Spain's top tourist destinations and one that can be enjoyed all year round – in any season of the year. If you're planning to visit the island in the colder months, you'll discover a quieter Ibiza with fewer people but where the temperature is still delightfully warm.
In this post you'll find 5 great ideas for discovering an unhurried Ibiza at its calmest and safest; the perfect opportunity to experience its true essence.
1. VISIT THE SES SALINES NATURE PARK
Centuries ago, Ibiza was known as 'the salt island'. The name comes from the Ses Salines Nature Park, one of the most intriguing attractions in the Balearic Islands. Situated between the islands of Ibiza and Formentera, it has been a protected site since 2001.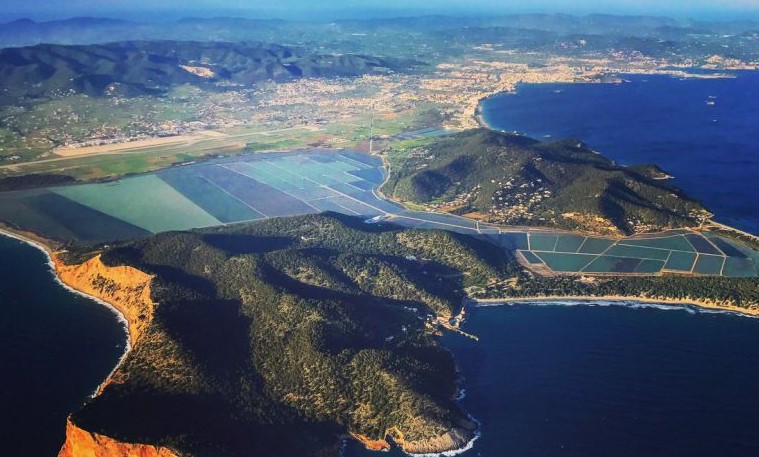 Ses Salines Nature Park, photo by Cadena Ser
2. DISCOVER SANTA GERTRUDIS DE FRUITERA
This is an inland town nestling in the heart of the island of Ibiza. Visitors will immediately be enchanted by this picturesque quintessentially Mediterranean town with its quaint white-washed houses. Santa Gertrudis boasts the most famous bars on the island, ideal for enjoying a delicious lunch or dinner at value for money prices.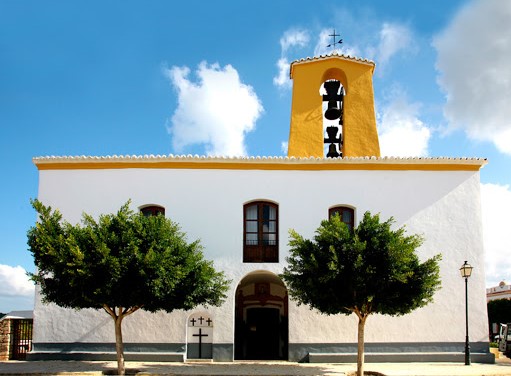 Santa Gertrudis de Fruitera Church, photo by visitsantaeulalia.com
3. WATCH THE SUNSET FROM THE 'GATES OF HEAVEN'
In the 1960s and 1970s, northern Ibiza's hippy community chose a cliff located next to the Pla de Corona meadows, where the locals would go to enjoy the magnificent sunsets against a backdrop of almond groves.
Originally known as 'Sa Penya Esbarrada', it soon became known as the 'Gates of Heaven' or Ses portes del cel, in Catalan. The viewpoint affords breathtaking views of the stunning sunsets and magnificent views of Ses Margalides islets.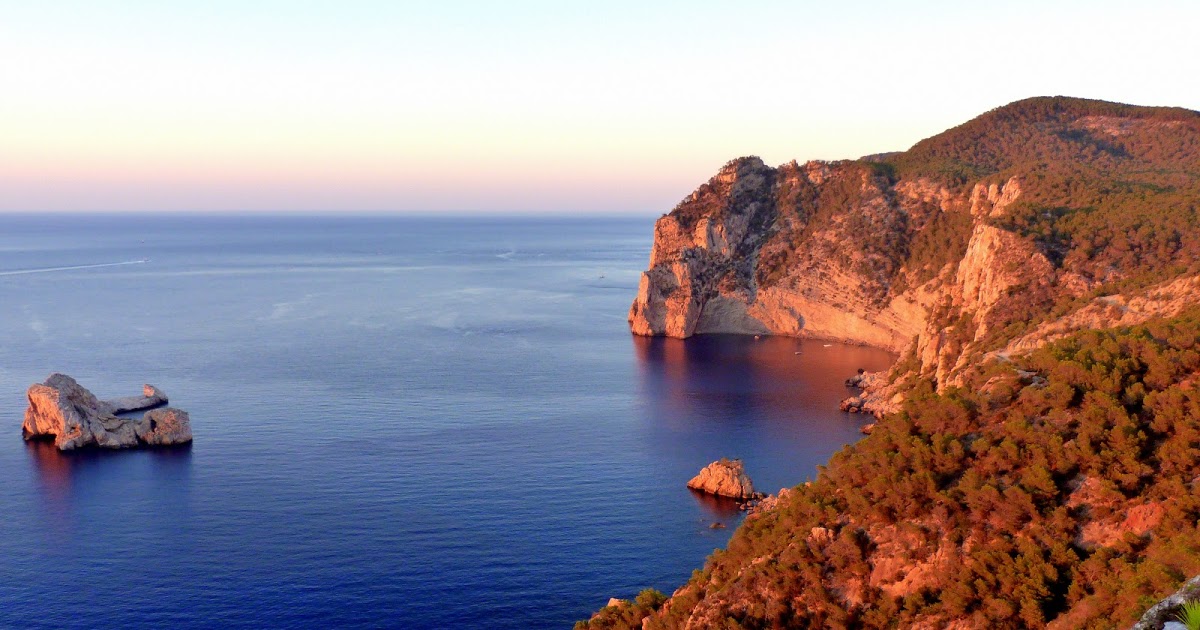 Gates of heaven, photo by eivisssa.blogspot.com
4. A WALK UP TO 'SA TALAIA'
'Sa Talaia de Sant Josep' is the highest point on the island of Ibiza. Rising up almost 500 metres, this small peak is the ideal spot for a short excursion and the chance to enjoy magnificent views of the Pityusic Islands.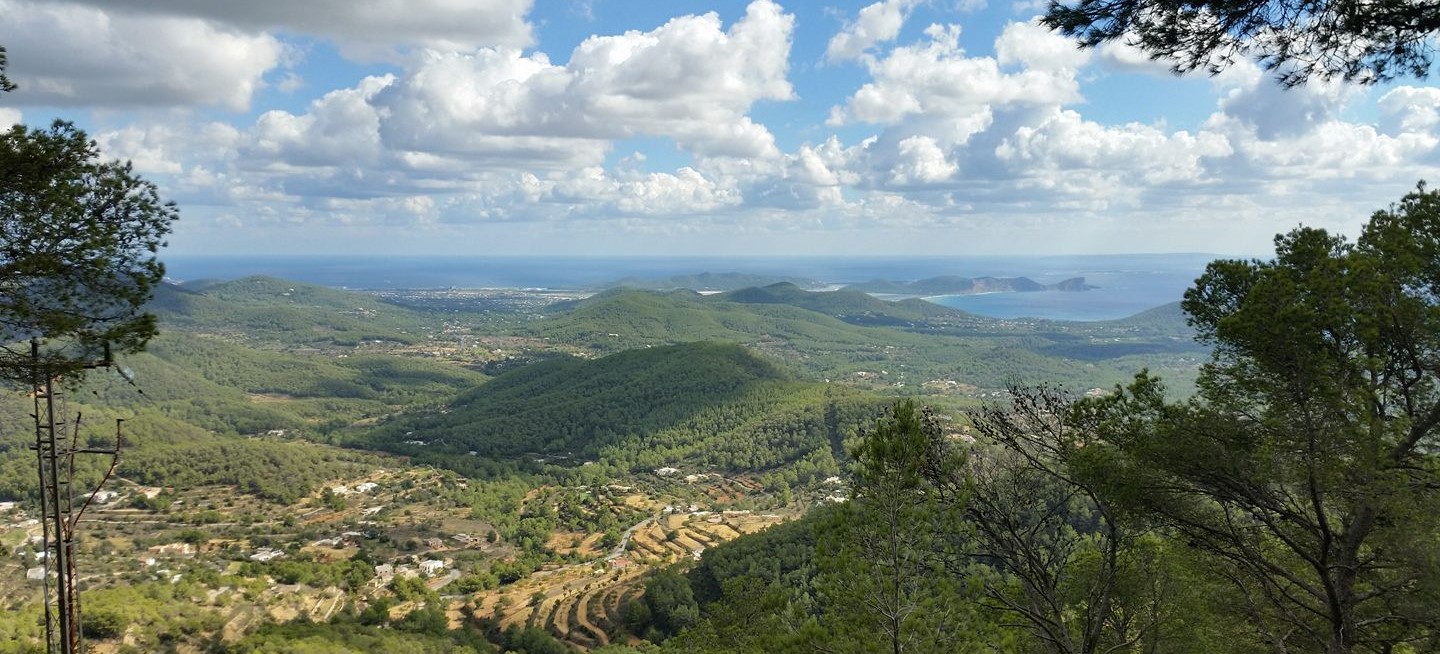 Sa Talaia de Sant Josep, photo by ibizaisla.es
5. A GETAWAY TO FORMENTERA
An authentic paradise with sunsets that will leave lasting memories. Tour the island by motorbike or bicycle, exploring its tiny coves and most photographed beauty spots: Formentera viewpoint; Cap de Barbaria lighthouse; Pilar de la Mola village, etc.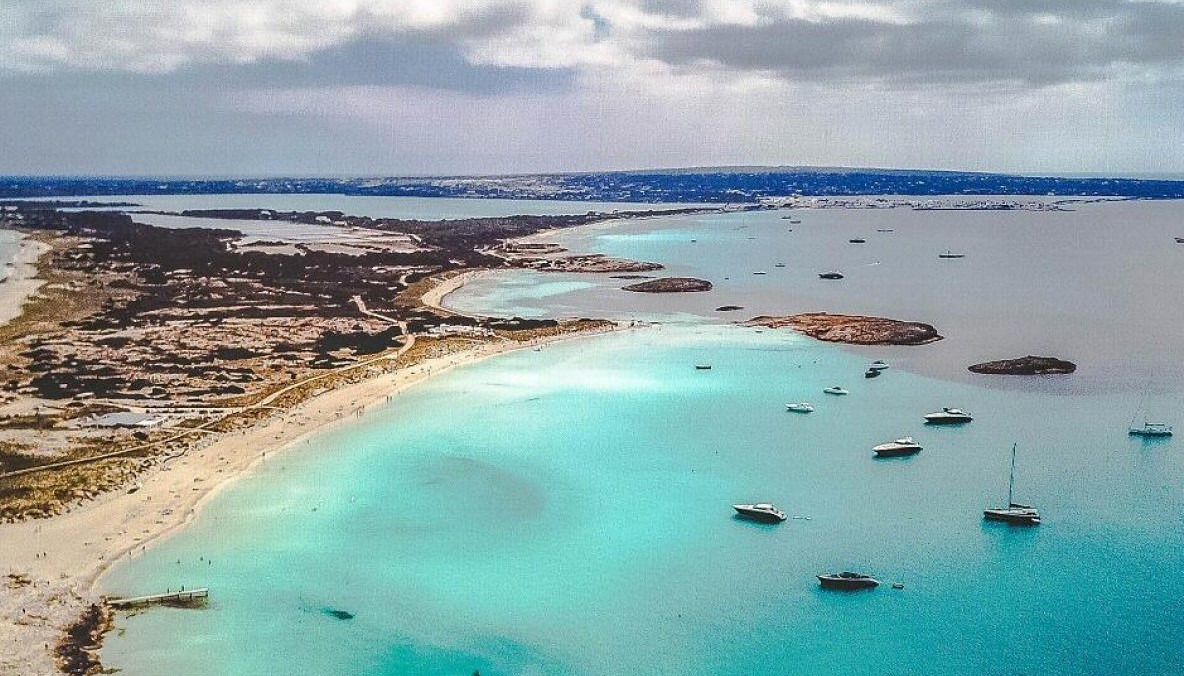 Formentera, photo by coralyachting.com
If this post has inspired you to visit Ibiza and explore all these recommended sites and much more besides, here at THB hotels we have just the accommodation you need to add the perfect finishing touch to your trip. The THB Los Molinos hotel overlooks the sea in Ibiza Town. Its welcoming fully renovated facilities, combined with mouth-water gastronomy will make your next stay on this Balearic island a truly unforgettable experience.
YOU MAY ALSO BE INTERESTED IN: A DAY ON IBIZA