5 New Year's resolutions that you will be able to keep
The 31st December is just around the corner, and our thoughts are naturally turning to plans and resolutions for the coming year. But why is it that all too often we never actually get round to putting those good intentions into practice? The answer is our lack of resolve.
Our tip for sticking to your promises is easy: draw up a plan and a routine that will help you meet your objectives for 2020. That way you'll be crossing off the resolutions on your list before you know it. Meeting your goals is also all about being realistic. Start off with resolutions that are fairly easy to keep, but which are equally beneficial and satisfactory.
Don't know where to start? At THB hotels we'll give you a hand with 5 great resolutions for 2020.
RESOLUTIONS FOR 2020:
Use the stairs. Whenever you have the choice of stairs or lift…don't think twice! Go for the stairs – the benefits are endless:
It's an effective way of getting in shape.
It helps to strengthen the heart and lungs.
You'll boost your stamina, increasing your strength and energy levels at the same time.
You'll give your calf muscles, glutes and hamstrings a great workout, and also reduce the risk of injury.
Running up the stairs will increase your heart rate and you will breathe faster in order to take in more oxygen. In turn, intense exercise will increase the maximum amount of oxygen, improving your performance.
Gradually acquire healthy habits. In line with the previous proposal, there are small changes that you can make for a healthy lifestyle:
Cutting down on the amount of salt in your food will help prevent cardiovascular disease.
As with salt, consuming too much sugar will increase your blood sugar level and the risk of diabetes.
Whenever you can, walk to the supermarket, to work or to visit family and friends. If you can avoid taking the car… do it.
3..Become a gardener. If you have space in your home, on your balcony, terrace or in the garden, create your very own "green corner". Plants capture CO2 and improve air quality. What's more, if you're feeling                         ambitious, why not plant your own kitchen garden? That way you'll be able to grow and consume your own vegetables. It'll get you on track for zero emissions!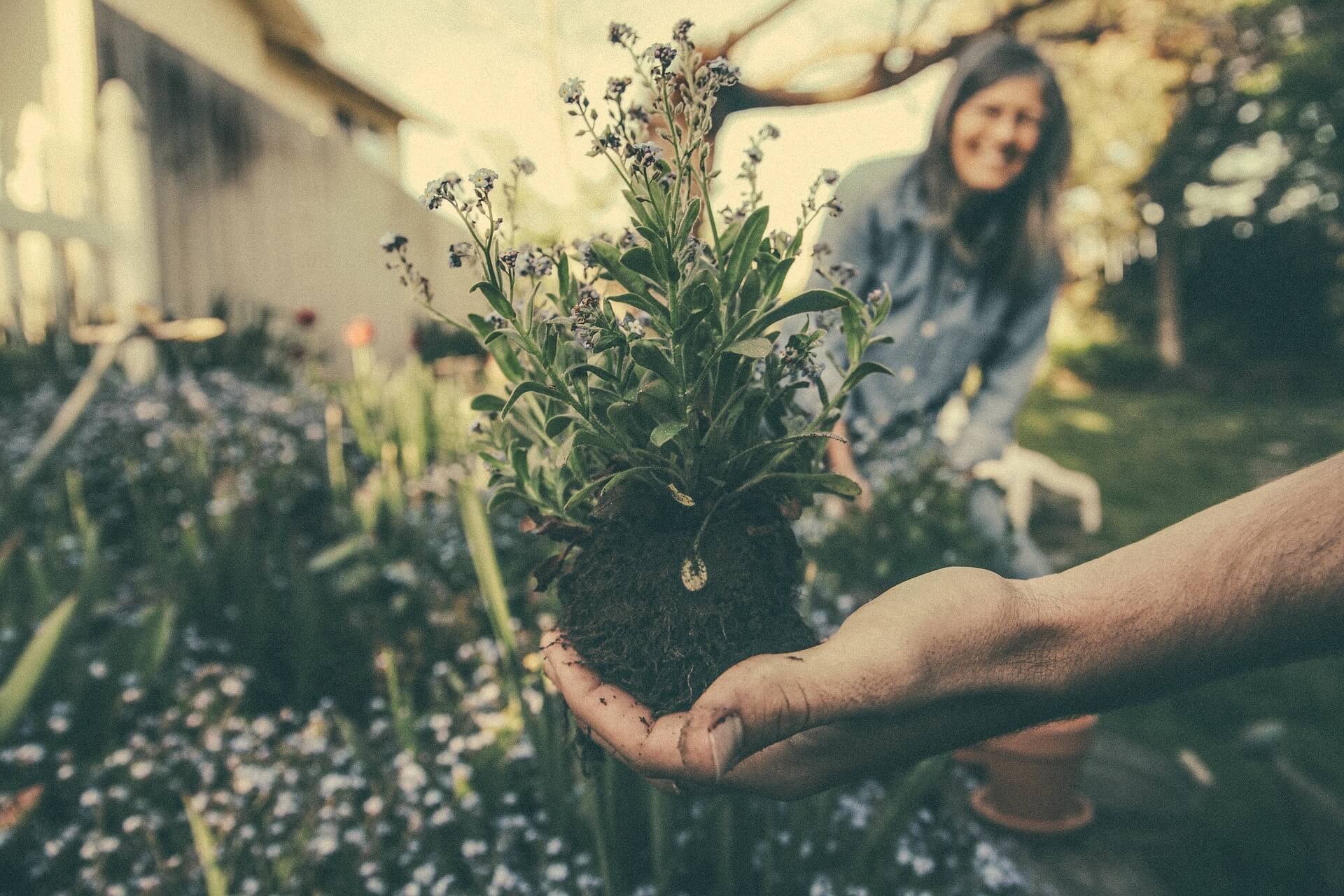 Change your food shopping habits. Buy loose items, and look for stores that allow you to use your own fabric bags or glass jars. In addition, whenever you can, buy seasonal items that have not required the large amounts of energy it takes to grow products in greenhouses. And naturally, if you can, shop locally in stores with zero kilometre footprint certificates. That way you'll contribute to reducing the emissions generated by transporting goods.
Hug and be hugged. Hug your partner, your children, your relatives, workmates and friends…Hugging is one of the most important aspects of human interaction, and is extremely beneficial. Here are just a few reasons why:It reduces stress and anxiety, cutting down the amount of cortisol (the primary stress hormone) and boosting the production of serotonin and dopamine (responsible for creating a sense of calm and wellbeing).
It lowers blood pressure. Being hugged releases oxytocin, which activates skin receptors known as Pacinian corpuscles, which are responsible for reducing blood pressure.
It rejuvenates the body. Hugging stimulates the flow of oxygen to the tissues. This enables our body to prolong full cell life and slow down the aging process.