MARS or LANZAROTE? EXPLORE THE CANARY ISLAND'S TIMANFAYA NATIONAL PARK FOR A TASTE OF LIFE ON MARS
Can you imagine discovering Mars without having to spend 7 months travelling on a spacecraft?
Thanks to the latest images of Mars, that is no longer such a far-fetched idea! In fact, we can discover our neighbouring planet without having to leave the Earth's orbit.
30th July 2020 saw the launch of the rover Perseverance, part of NASA's Mars 2020 space mission. On 18th February 2021 this space traveller landed on Mars and at long last was able to provide us with extremely valuable information and images of the Red Planet.
The spacecraft touched down on Mars just before 10 p.m. in the Jezero crater in a spot scientists named Timanfaya, due to its striking similarities with the landscapes of the Timanfaya National Park on Lanzarote.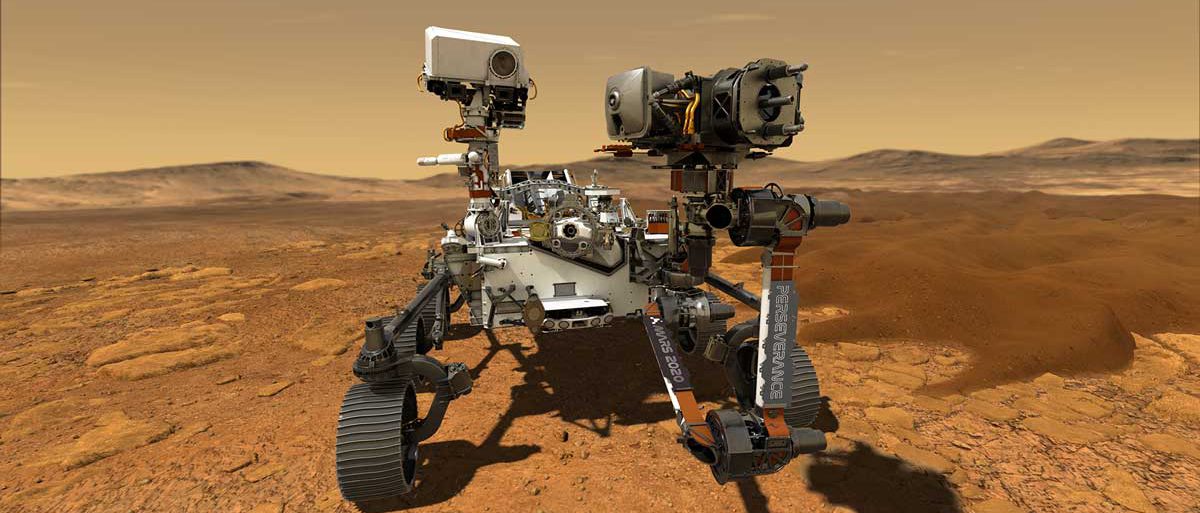 Rover Perseverance, photo by mars.nasa.gov
TIMANFAYA
Timanfaya National Park nestles within two of the island's municipalities: Yaiza and Tinajo. Located in south-west Lanzarote, this park of volcanic origin extends over more than 51 km2. The Mountains of Fire, Corazoncillo or 'Little Heart' Crater or the Cracked Mountain are three of its landmark volcanoes (there are more than 25 in all). Volcanic activity is still rife in this area, with hot spots that can reach temperatures of up to 100-120 ºC on the surface and an impressive 600 ºC at a depth of just 13 metres. It is for this reason that the famous geysers are a common sight throughout the tour, and visitors can feel the heat that emanates from beneath the surface and even enjoy a meal of chicken roasted on the actual land. An authentic experience that will surprise and delight all the senses!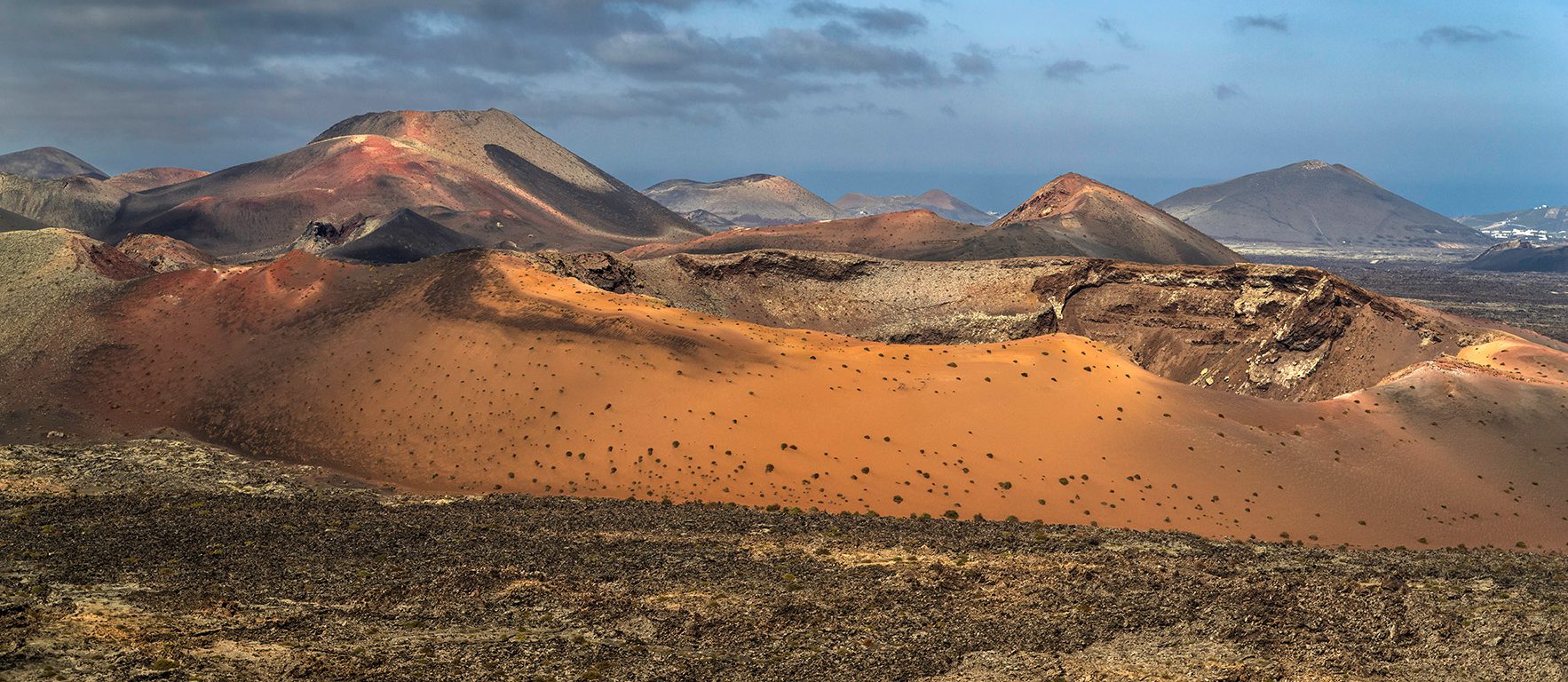 Timanfaya National Park
A LITTLE HISTORY
A major volcanic eruption occurred on the outskirts of Yaiza in the early 18th century. A new mountain emerged from beneath the rocks, bursting through the surface in an explosion of fire. The lava flows destroyed much of the surrounding area in a period of destruction that lasted some 6 years. As a result of the molten lava flows and ash, no fewer than 30 of Lanzarote's towns and villages were quite simply wiped off the map.
Many of the Lanzarote's residents were forced to move to other islands in the archipelago. As time went by, the new land revived and became fertile again, and little by little life returned to the island.
In 1824 the volcanoes gave the population another scare, but this time without the devastation of the previous century. The result were intriguing new forms in the Timanfaya area, shaping the landscape we can still admire today.
Timanfaya was declared a National Park in 1974, an area covering more than 50 km2 and boasting more than 25 volcanoes.

Gaysers
The US robot will spend 687 days on Mars in order to complete its mission to seek signs of ancient life and collect evidence for past or present microbial activity. In contrast, it will take you just 7 days to explore every corner of Lanzarote.
Lanzarote is an island with a difference, formed from volcanic rock and swept by gusts of wind that are a blessing for the thousands of surfers that flock to the island to enjoy their favourite sport. The flora includes cacti, palm trees and vines planted in the black volcanic soil. There's no doubt about it, this is a landscape like no other.
Don't leave it a moment longer to discover Lanzarote! Book a stay with THB hotels and fall in love with the island. Choose from the THB Flora (Playa del Carmen), THB Royal or THB Tropical Island (Playa Blanca) and enjoy a truly memorable experience
YOU MANY ALSO BE INTERESTED IN: THE TOP 6 EXCURSIONS ON LANZAROTE 
This post is also available in: Deutsch Español Nederlands Français Italiano