LANZAROTE'S TOP 6 EXCURSIONS 
Are you a born explorer? Do you like nothing better than discovering the out-of-the-way treasures and hidden paradises each time you head off on holiday? If you answered yes to both questions, then we guarantee you'll love this next post. And that's a promise!
Read on to learn about some of the TOP spots to visit if you're planning a holiday on Lanzarote!

1. Mirador del Río
Mirador del Río is a viewpoint perched on Famara Cliff, some 400 metres above one of Lanzarote's best-known beaches. It is one of the hallmark creations of Lanzarote's most famous artist, César Manrique. Built over the ruins of a former military battery and boasting matchless views of our neighbouring island La Graciosa, this is the perfect spot for visiting and taking some photos that could well be your next screen wallpaper!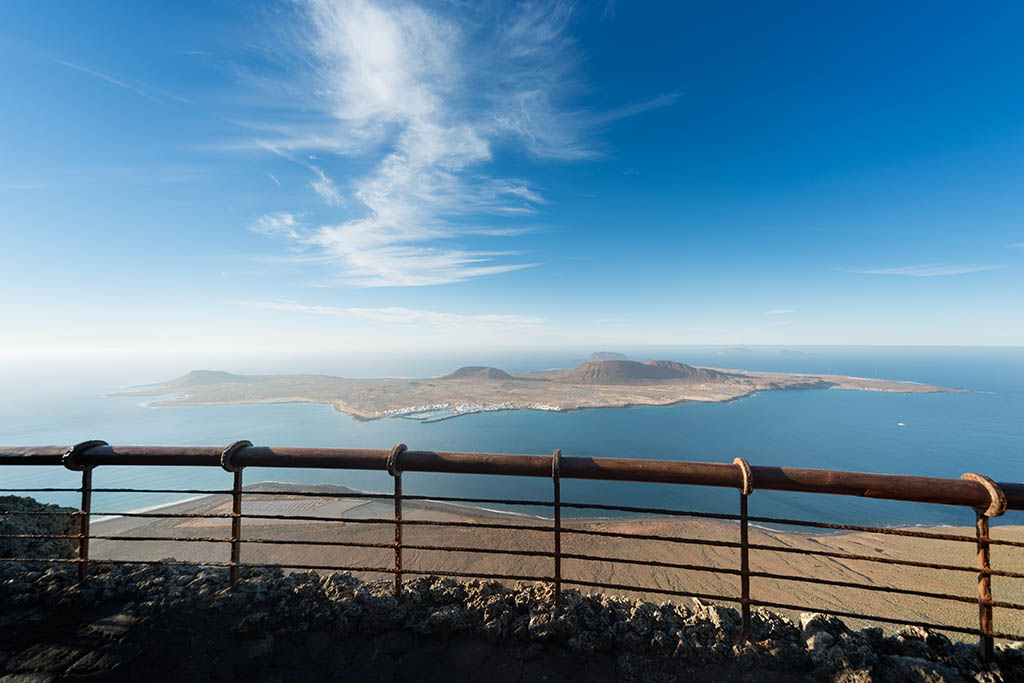 Photo by turismolanzarote.com
2. Jameos del Agua & Verdes Caves
These two attractions literally face each other, and therefore together make for a great morning out. They are situated inside a volcanic tunnel formed by the eruptions of La Corona Volcano. César Manrique transformed the ceiling of the volcanic tube into a dreamlike space that is guaranteed to amaze visitors of all ages. The Jameos del Agua lake is home to the blind albino cave crab, (Munidopsis Polimorpha) a species that is endemic to Lanzarote.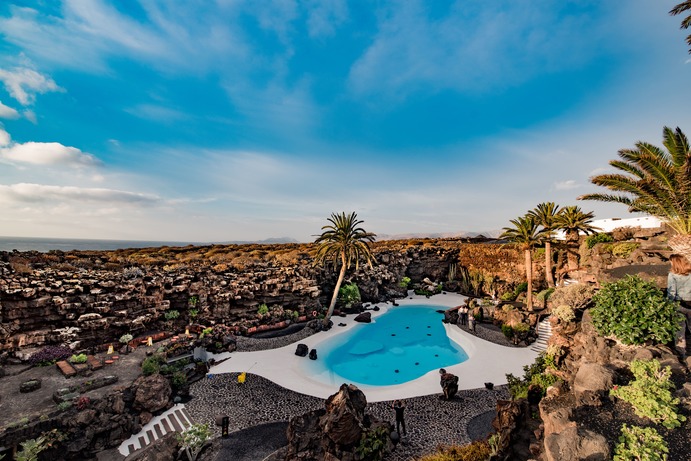 Jameos del agua, photo by cactlanzarote.com
3. Timanfaya Volcano
Experience the sensations of an authentic moonwalk without leaving the Earth's orbit. Formed by the volcanic eruptions of 1730 and 1736, the Fire Mountains are a spectacle not to be missed during your visit to Lanzarote.
Here you can enjoy unique experiences such as taking a camel ride along the mountain paths, following the 'Volcano Route' on board specially adapted buses that offer a once-in-a-lifetime journey through the stunning red landscapes of Timanfaya, without forgetting to take time to discover the various shops, restaurant or the live Geyser display.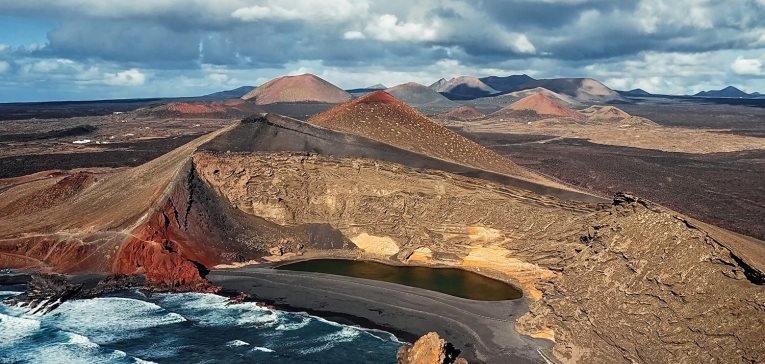 Photo by  lavozdelanzarote.com
4. The Cactus Garden

Surrounded by a plantation of prickly pears used for cochineal farming, the Guatiza Cactus Garden boasts some 4500 specimens belonging to 450 different species, grouped into 13 families of cacti brought to this site from all 5 continents. Another great day out for anyone visiting Lanzarote interested in discovering its magnificent flora.
5. Los Hervideros & Laguna de los Clicos Lagoon
Lying just 2 km from the Gulf, Los Hervideros is a coastal attraction worthy of a film set, where under your feet you will find sea caves where the waves crash against the rocks and you can breathe in the pure sea breeze. An ideal first stopping point before heading towards Lago de los Clicos, which is also known as the 'Green Lagoon' due to its unique colour. This lagoon is surrounded by a volcano that the wind and tide have eroded over time, forming a lagoon in the actual crater of the volcano right next to the sea. Not the kind of sight to be seen everywhere!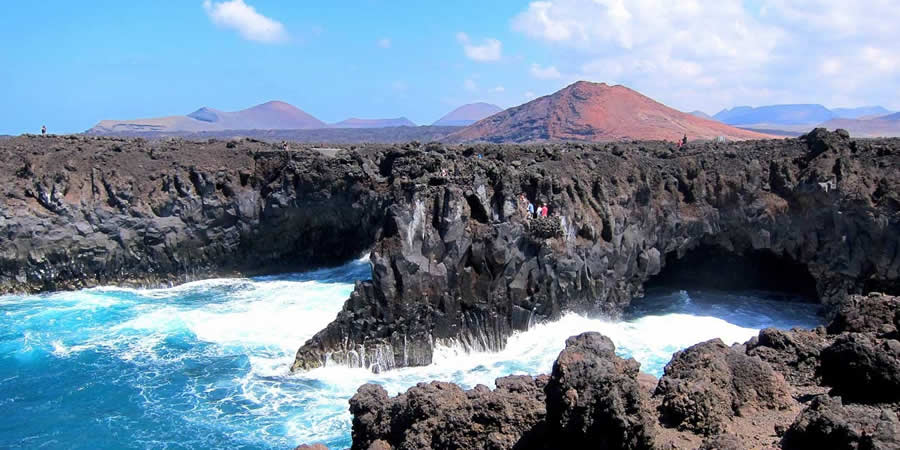 Los Hervideros, photo by ilanzarote.net
6. El Bosquecillo
This is the perfect spot for admiring breathtaking cliff top views of Lanzarote and the Chinijo Archipelago. This area is located on the edge of Famara Cliff, where the facilities include a picnic area furnished with tables, wooden benches and natural stone barbecues where you can enjoy lunch with a difference at one of the highest points on Lanzarote.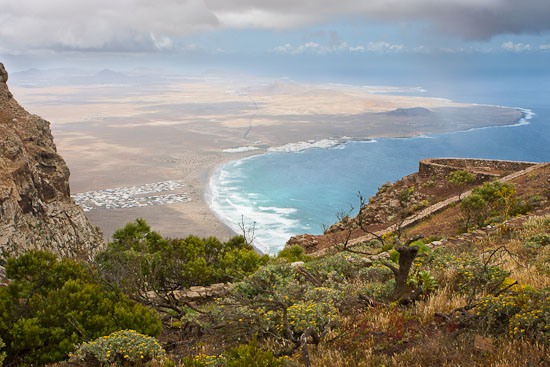 Photo by ociolanzarote.com
And what about you? Have you already visited all the sites on our list? Lanzarote boasts myriad settings that allow you to be in direct touch with nature, so don't miss the chance to have a wonderful experience visiting them all!
If you still haven't booked your hotel, then we recommend staying at any of these 3 hotels.
You may also be interested in the following: LANZAROTE IN 3 DAYS o LANZAROTE FOR FAMILIES