8 INTRIGUING FACTS ABOUT THE THB TROPICAL ISLAND HOTEL
It's the small touches that make the difference, and here at the THB Tropical Island we know exactly what that means.  Whether you're a seasoned visitor familiar with every nook and cranny or new to our hotel, in this post we'll be revealing 8 intriguing facts that you need to know about the THB Tropical Island.  Ready to read on?
1. A double hotel
Originally our resort was actually two separate hotels. Later, the decision was made to convert them into the single 102,000 m2 hotel that today we know as the THB Tropical Island.
2. Tropical Zone and Island Zone
So, how do we help our guests find their way around the hotel? The answer is easy: the hotel is divided into two zones, each one corresponding to the two "original hotels". In the Tropical Zone, the buildings are named after typical Canary Island tropical fruits, whilst in the Island Zone, the buildings take their name from the 7 islands that make up the Canary archipelago.

3.Swimming pools galore
No fewer than 16 swimming pools in all! The THB Tropical Island has more swimming pools than practically any other hotel on the island of Lanzarote: 5 children's pools, 8 round pools, and the biggest and best-known of all, the "mushroom" pool, which takes its nickname from its unusual shape when seen from above. It has 4 water slides that are suitable for all ages. Finally, the adults only Premium area boasts a semi-Olympic swimming pool and a smaller round pool.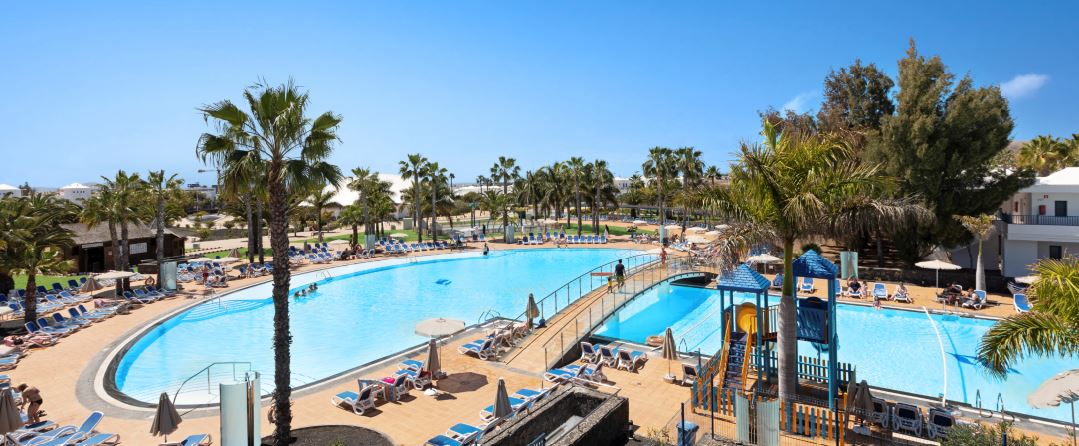 Main Pool

Circular Pool

Premium Pool
4. Swimming pools An athletes' paradise
The impressive facilities include 2 tennis courts, 2 football pitches, a volleyball and basketball court as well as a fitness room. Our hotel is the ideal choice for sports lovers eager to keep up with their training routine even though they're on holiday!

Gym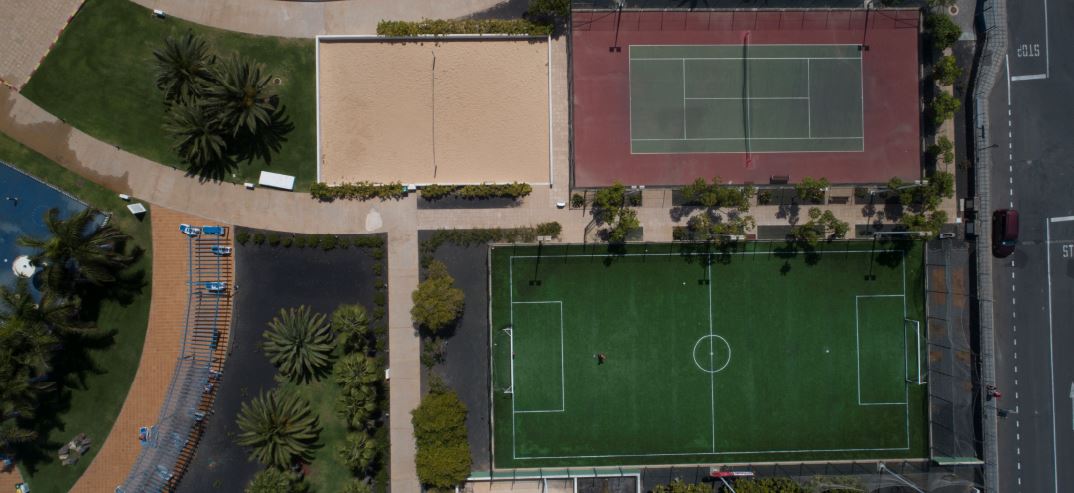 Sports fields
5. Idyllic gardens
A relaxing stroll through our tropical gardens is a great way of unwinding. They feature specially designed areas for resting and enjoying Lanzarote's fabulous weather and cooling breeze. Our gardens are the ideal spot for spending time alone or with the family, and feature a wide variety of trees, palms and flowers with a definite wow factor. We recommend you take a tour of the garden in search of the hotel pond. It is a great backdrop for photos.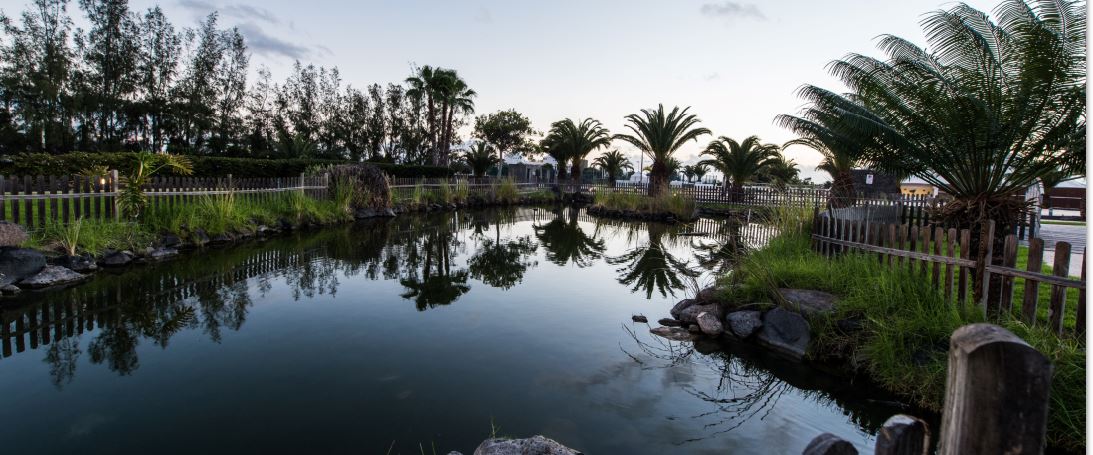 Lake
6. MiniClub and Splash Park
Without a doubt, these are our younger guests' favourite spots. Open every day, the MiniClub is the perfect place for playing and having a great time with our entertainment staff. Fun and laughter are guaranteed morning, noon and night with a range of games, dances, shows, water activities and much more besides. The Splash Park is a water park where little ones will have the time of their lives and keep cool at the same time. And they don't even have to know how to swim! And here's the scoop:  these facilities will soon be extended to create a much larger space, guaranteeing double the fun and games!

Park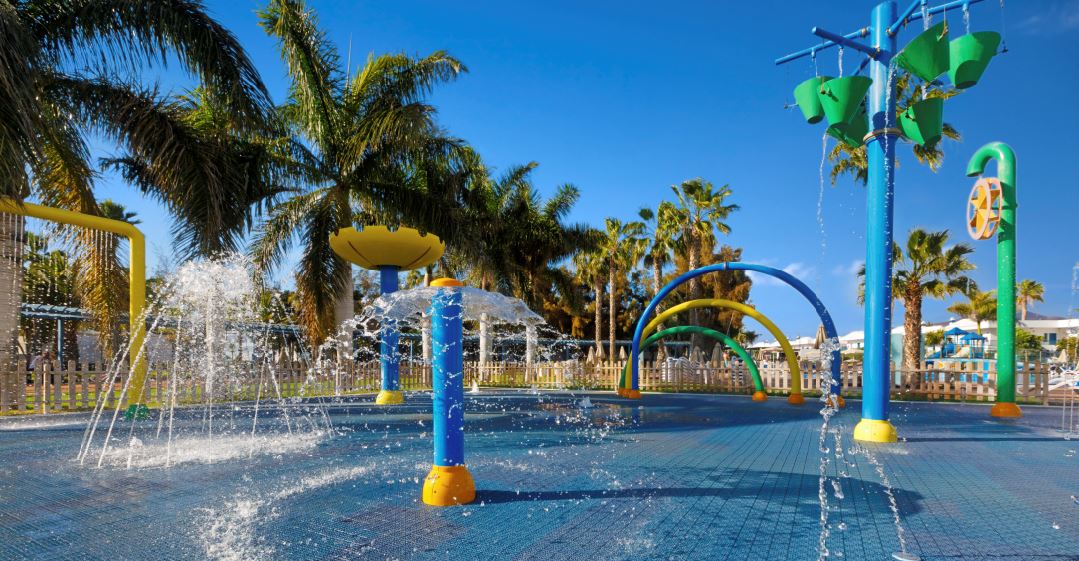 Splash Park
7. Premium Area
Designed exclusively to allow adults to unwind and chill in a delightful and relaxing setting. The facilities include a private bar service and Chill Out zone that will make your holiday experience even more special and enjoyable.

Premium Area
8. Bar service throughout the hotel
The THB Tropical Island boasts 4 bars located throughout the complex. Our aim is to offer you your favourite drink or snack anywhere, anytime, so you don't have to stop what you're doing.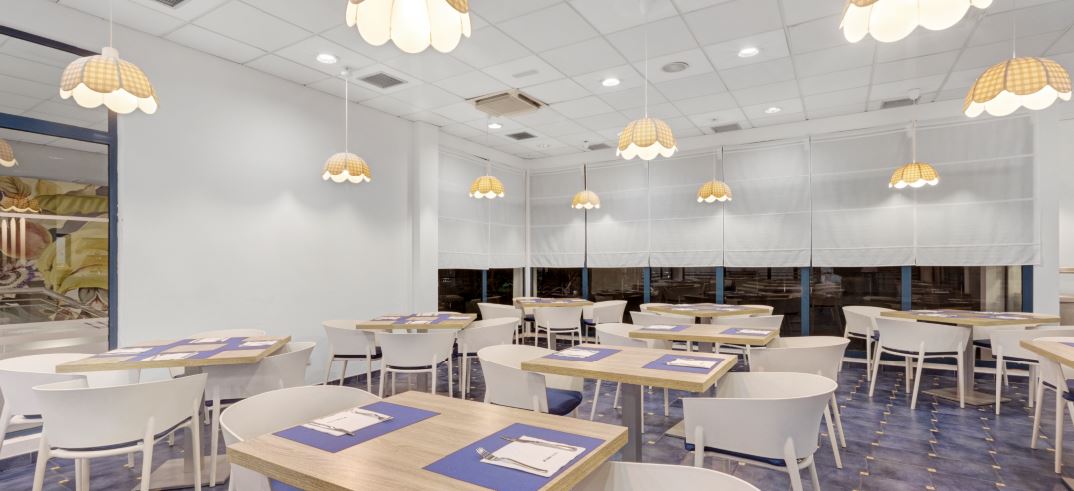 Restaurante PIzzería
As you can see, at the THB Tropical Island we have loads of special touches and interesting facts to tell you, although the best option is for you to discover them for yourself whilst enjoying an unbeatable holiday experience on the island of volcanoes. We'll see you here!
You may also be interested in: THINGS TO DO WITH THE KIDS IN LANZAROTE