THE PARKS AND GARDENS OF MAJORCA – A HIDDEN TREASURE
Majorca is famous around the world for its fabulous beaches and superb climate. Yet the largest of the Balearic Islands has much more to offer visitors, ranging from its delicious gastronomy, picturesque towns and villages, breathtaking scenery and, although it may come as a surprise, a number of botanic gardens that could well grace the pages of a glossy magazine.
SÓLLER BOTANIC GARDENS
Open to the public since 1992, these gardens are located in Sóller, in the northwest of the island.
A visit to this site offers adults and children alike the chance to admire and enjoy the magnificent plants and take part in a range of nature activities.
The Sóller Botanic Garden is the largest centre for data, collection and experimentation in flora biodiversity in the Balearic archipelago.
Divided into a number of specialised areas, visitors will find rock, riverside and mountain plants, reserve collections, typical mountain vegetation; holm oak wood flora; collections from the Canary Islands and Mediterranean islands; medicinal plants and fruit and vegetable trees and shrubs as well as an ornamental garden.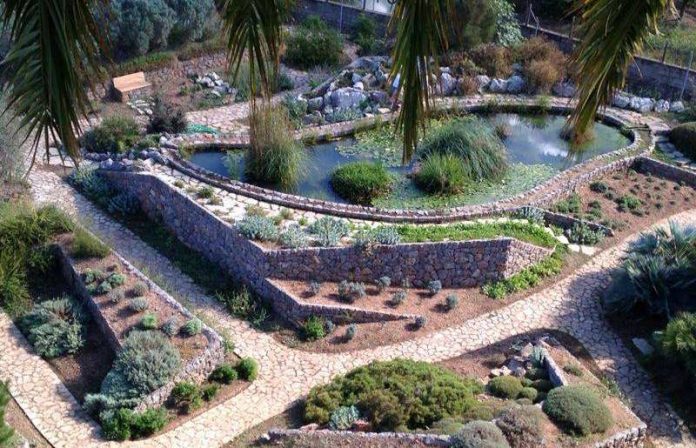 Sóller Botanic Garden, photo by Mi punto de partida
LA MISERICÒRDIA GARDENS
Nestling at the foot of the Majorca Island Council building in the city of Palma are La Misericòrdia Gardens, famous for their lush vegetation and sunny areas dotted with delightfully shady spots where visitors can sit and relax or read.
The gardens' prized specimen is an ancient ficus macrophylla or Moreton bay fig tree which was shipped from Australia and planted in this garden in 1830.
In addition to admiring the leafy vegetation, visitors to the gardens can admire a number of sculptures, the work of local and international artists.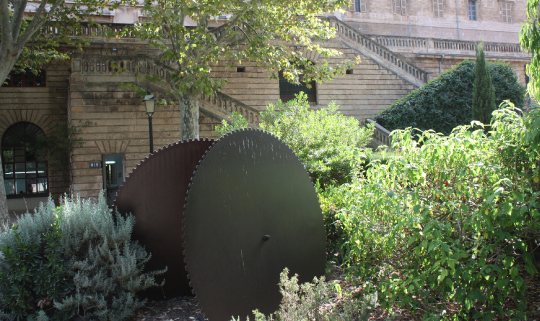 La Misericòrdia garden, photo by masmallorca.es
ALFABIA GARDENS
A tour of the Alfàbia Gardens is one of the most interesting cultural visits Majorca has to offer. This site features truly spectacular gardens and a building that houses various elements of historical interest.
Situated in the Serra de Tramuntana mountain range in the municipality of Buñola, it is the perfect spot for enjoying a gentle stroll, relaxing and admiring the breathtaking scenery.
The gardens form part of the island's Hispanic-Arabic legacy and feature numerous terraces and plots planted with citrus trees and fruit shrubs. During the Renaissance, local nobles introduced a series of changes in order to create a sense of greater opulence and sophistication.
The highlight of the gardens is a 72 column pergola that was erected in the 18th century. It is decorated with stone hydria and water fountains, adding a magical air to the garden.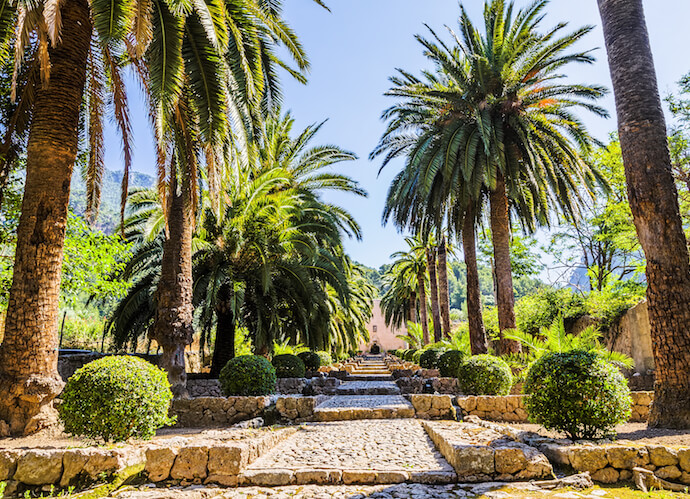 Alfabia Gardens, photo by Mi punto de partida
Majorca is a wonderful island with countless treasures awaiting discovery. At THB hotels we are determined to make your stay on the island a truly memorable experience. Check out our hotels on Majorca here, complete your booking and start making those memories.