IBIZA, YOUR PERFECT YEAR-ROUND WEDDING LOCATION
Would you like to get married in an idyllic location?  Discover all the advantages of Ibiza as a wedding location at any time of year. 
Getting married on Ibiza has become a dream for many couples. The truth is that for many years now, this destination, known as "the White Island", has topped the list of trendy wedding venues, which has led to a growing interest in discovering what makes it so special. If you are among those who still haven't experienced it for yourself, read on; in this post we'll give you all the details.
To start with, no two weddings have ever been the same: each couple wants to make their day truly original with touches that will reflect their personality. On occasions, finding the venue that ticks all the boxes can be a real headache for the happy couple. However, Ibiza and its myriad options make it the perfect year-round choice for all couples, regardless of whether they're looking to party, are interested in a pure Ibiza-style island theme or prefer a more classic event. The truth is that everyone will find the perfect venue that caters for their tastes and needs.
Another big advantage is its much-envied climate. The temperature is always an average three degrees higher than on the other islands that make up the archipelago, which means that you are guaranteed pleasant temperatures, regardless of the season.  
What's more, our THB Los Molinos hotel is open 365 days a year, offering couples the chance to celebrate a seafront wedding at any time of year. The lush gardens, set amid palm trees, make it an oasis of peace on the shores of the Mediterranean. Whether you choose a daytime or evening event, we guarantee a truly magical celebration. Our experts will take care of all the details, including a magnificent catering service with a traditional sit-down menu or cocktail reception.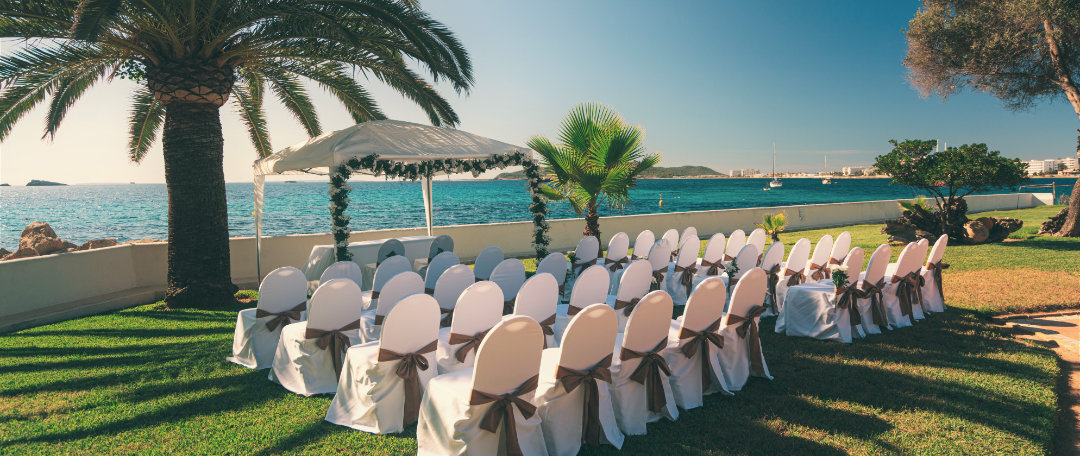 Ceremonny at THB Los Molinos
You also have additional options during the spring-summer season. Our most avant-garde hotels, the  THB Naeco Ibiza and the THB Ocean Beach welcome all those happy couples who wish to celebrate their wedding with views of one of the best sunsets on Ibiza in Sant Antoni de Portmany Bay.
Last but not least, your guests will also be enchanted. If you are eager to make sure they have a truly great time, then a wedding on Ibiza with THB hotels is the answer.  We're sure they will be thrilled, as guests who wish to stay at the hotel will benefit from special rates, and in addition to attending your celebration, they will also be able to visit the island's finest attractions. Any excuse is perfect for spending a few days in the Mediterranean Caribbean. What's more, who knows, some of them may be so amazed by your wedding that they decide to follow suit.
You may never have considered Ibiza an option, but its charm wins everyone over. So, if you've made up your mind, it's time to get down to work: you may have chosen the location, but there are still lots of other things to plan.
The newly-weds can spend their wedding night at the hotel. In addition, everyone who celebrates their wedding with THB hotels is entitled to a FREE honeymoon on Mallorca, Ibiza or Lanzarote.
If you're worried you may have forgotten something, don't forget to consult our definitive checklist for organising the perfect wedding at THB hotels.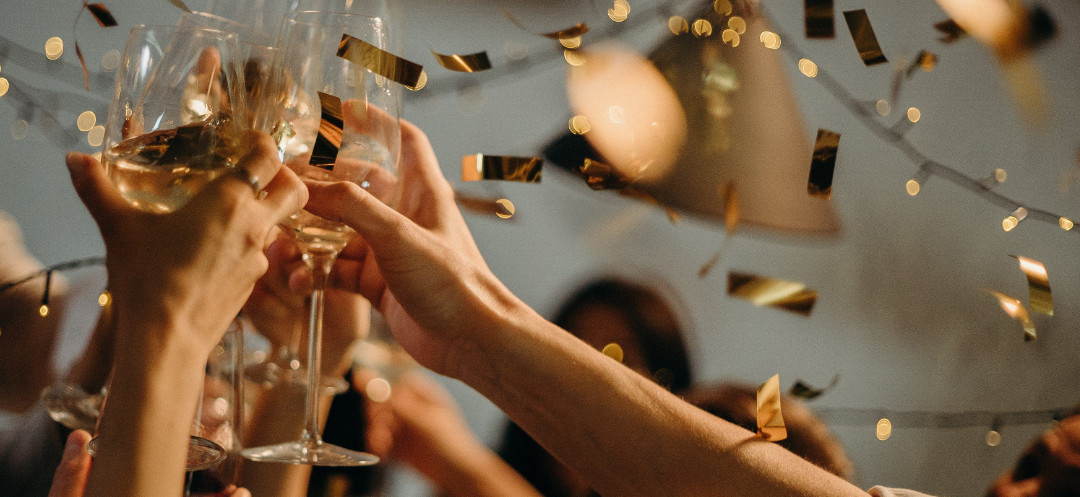 This post is also available in: Deutsch Español Nederlands Italiano