MALLORCA IN SEPTEMBER AND OCTOBER: WHAT TO SEE AND DO
Compact, surrounded by fine white sandy beaches and bathed by crystal-clear turquoise waters, the island of Mallorca is capable of transporting you to the paradise of your dreams and is perfect for relaxing and enjoying this stunning natural setting. 
The largest of the Balearic Islands boasts endless options throughout the year, but the months of September and October are particular favourites with many, as the crowds of visitors disappear but the weather remains delightfully warm and pleasant.
This post includes a range of ideas for exploring Mallorca if you decide to visit once summer has ended.
DISCOVER ITS BEACHES
Mallorca is a year-round paradise for sea lovers, with more than 55 km of coast and endless beaches to suit all tastes: sandy, rocky, stony, backed by cliffs and caves…
Choosing just one is an almost impossible task, so it's only understandable for you to wonder which beaches and coves are not to be missed during your visit to Mallorca.  This post features a selection of 11 of the finest coves to be found on the island.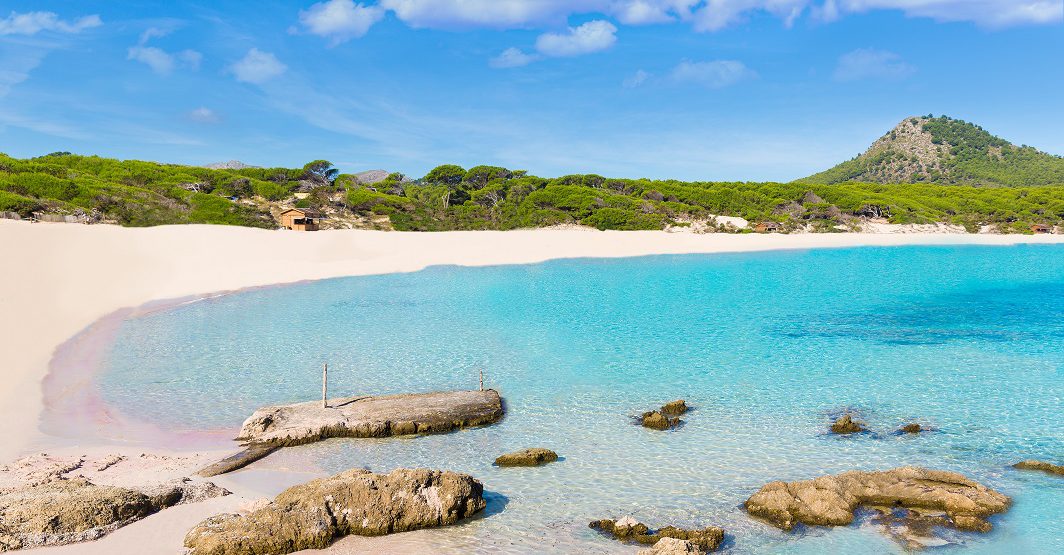 Cala Agulla, Cala Ratjada – Mallorca
THE CITY OF PALMA
Situated on the coast in the west of the island, Palma is just 10 km from the airport and packed with places to visit:
Cathedral. Known by locals as La Seu, this is Mallorca's most outstanding religious building. Built in the Gothic style, it boasts Europe's largest rose window.
El Born Promenade. Lined with restaurants, coffee shops and luxury stores, this is Palma's most elegant avenue.
Bellver Castle. This round castle dating back to the 14th century affords magnificent views of Palma Bay. It currently houses the city's History Museum.
La Almudaina Royal Palace. Originally a Moorish fortress, it was later converted into a palace. Today it is used as a museum and for receptions hosted by the Spanish Royal Family.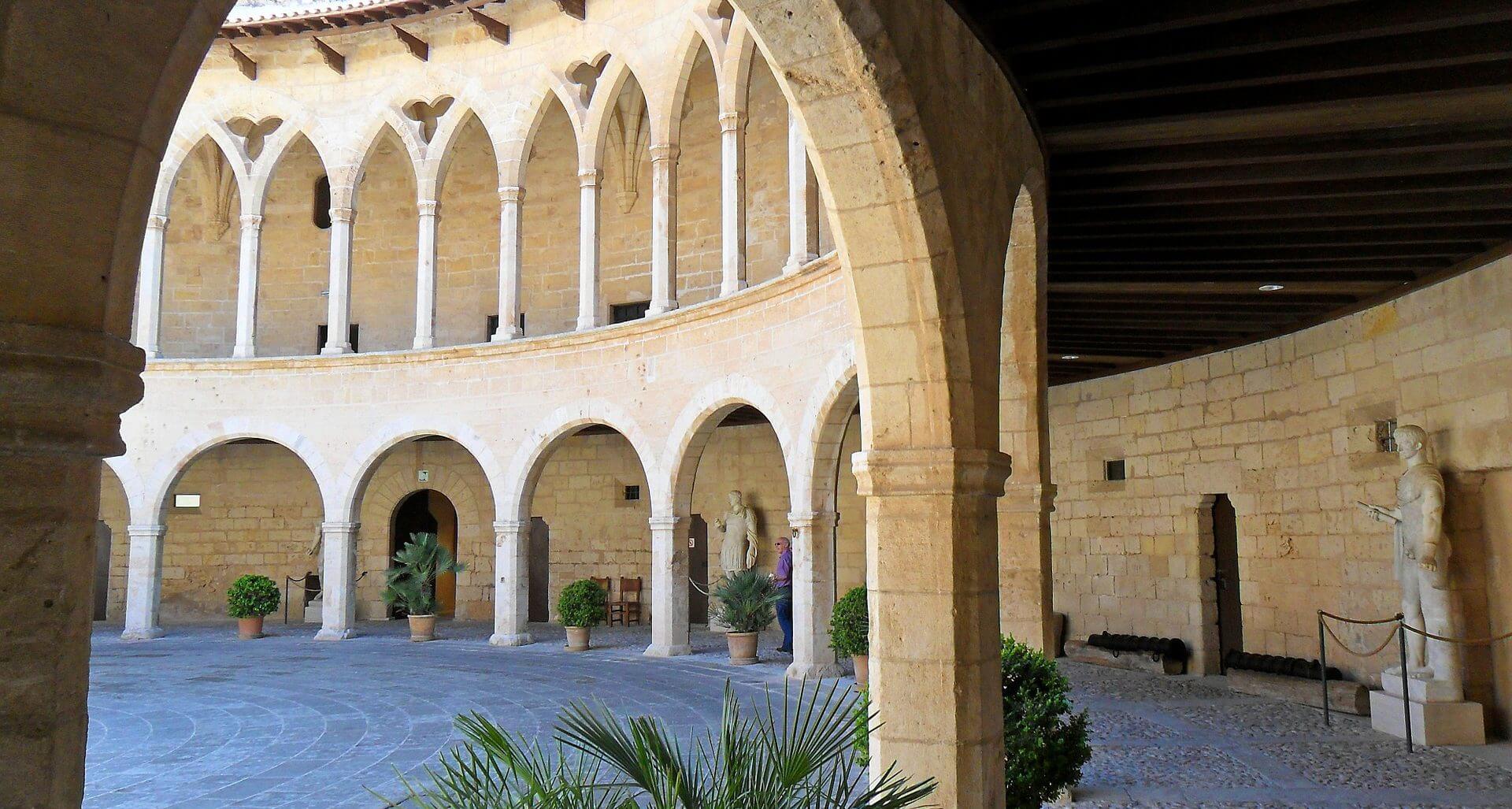 Bellver Castle
THE MOST PICTURESQUE TOWNS AND VILLAGES
Mallorca is filled with authentic treasures: towns and villages that are full of charm. Here are just a few of them:
Valldemossa. Nestling in the Serra de Tramuntana mountain range, this village with its cobbled streets is straight out of a fairy tale. The narrow streets are filled with flowers and there are numerous viewpoints from which to admire the beautiful natural scenery whilst you enjoy a coca de patata or "potato bun", one of the sweetest and tastiest local delicacies. Simply irresistible when served with hot drinking chocolate!
What to see
Carthusian Monastery of Valldemossa
Palace of King Sancho
Frederic Chopin and George Sand Museum
Rey Juan Carlos Gardens
Church of Sant Bartomeu
Sóller. Until the 19th century, this mountain town was cut off from the rest of Mallorca. The locals made their living growing and exporting oranges to France, a country that received numerous emigrants from the town.
What to see
La Constitución Square
Church of San Bartolomé
Sa Lluna Street
Puerto de Sóller
Pollença. Nestling in the north of the island amid breathtaking natural landscapes, this town is noted for its cobbled streets. Each week, the Sunday market fills the streets with stalls selling local produce and crafts.
What to see
Main square
The 365 steps leading up to the Calvary cross
Convent of Santo Domingo
Roman bridge
Puig de Maria hill
Other towns: Alcúdia, Artà, Deià or Banyalbufar.
Pollença, photo by pollensa.com

MALLORCAN GASTRONOMY

No visit to Mallorca is complete without tasting its typical delicacies including sobrasada sausage, the vegetable-topped coca pizzas or the famous ensaimada pastries.
When it comes to hot dishes, two of the most traditional dishes are arroz brut (a meat and vegetable rice broth) and tumbet (fried vegetables), whilst the local desserts include rubiols (pastries with a sweet filling) and buñuelos de viento (puff pastries).
Yet Quelys are the one product no true Mallorcan can go without. These small savoury crackers are the perfect accompaniment for sobrasada sausage or chocolate. You'll find them in any supermarket, and we strongly advise you pack a few bags in your case to take home with you.
We're sure that after reading this post, you're more eager than ever to take a trip to Mallorca. Here at THB hotels our aim is to make your dream come true – at the very best rates!  Take advantage of our Early Booking offer and receive a discount of up to 15%.
YOU MAY ALSO BE INTERESTED IN: 5 stunning sunsets on Mallorca.
This post is also available in: Deutsch Español Nederlands Français Italiano