5 THINGS YOU NEED TO KNOW BEFORE TRAVELLING TO LANZAROTE
Known as the "Island of Volcanoes" or the "Lunarscape Island", Lanzarote is surrounded by spectacular waters in various shades of turquoise that bathe beaches of soft fine sand. It is also blessed by a delightful year-round climate.
With 43% of its land surface included in a UNESCO Biosphere Reserve since 1993, Lanzarote has something to surprise and delight everyone.  This post offers you a series of useful tips to help you plan the perfect holiday experience.
HOW TO GET THERE
Air or sea are the two options for travelling to Lanzarote, although the plane is the most popular choice among visitors to the island.
The best way of getting to Lanzarote is by air. It is not only cheaper, but also more convenient, thanks to the number of flights available. You can find direct flights to this Canary island from most Spanish cities, including   Madrid, Barcelona, Valencia, Santiago and Seville, and now also from Palma de Mallorca.
Due to the large number of international tourists eager to visit Lanzarote, there are also direct flights to the island throughout the year from European cities such as Brussels, London, Edinburgh, Zurich, Berlin, Dublin, Amsterdam, Munich or Lyon.
THB hotels offers you the possibility of booking your complete flight + hotel experience.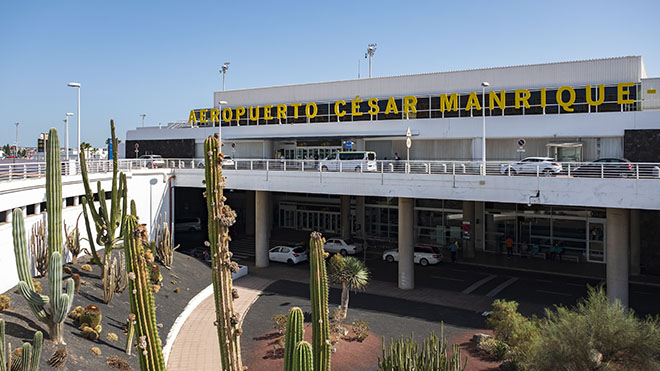 César Manrique Airport – Lanzarote, photo by diariodelanzarote.com
WHAT YOU'LL FIND
Lanzarote has a surface area of almost 846 sq. km, making it the fourth largest island in the Canary archipelago.  What's more, the island boasts ideal conditions with an average annual temperature of 20 ºC, perfect for a break in the sunshine, relaxing on its exotic beaches. It is also the perfect family holiday destination, as Lanzarote offers a wide range of entertainment, culture and leisure options.
WHAT TO SEE AND DO
Lanzarote is the perfect mix of stunning landscapes, deserted spaces, whitewashed houses, beaches bathed by turquoise waters and lush vegetation.
Lanzarote is also an unbeatable destination for sports lovers, especially water sports enthusiasts. The island is also perfect for those who love exploring every corner of the destinations they visit and have fun organising days out.
Visitors who prefer to soak up the sun on the beach are also guaranteed to find their favourite spot on this Canary island. Playa del Puerto del Carmen, Playa Papagayo or Famara are just some of the best-known options.
You will also be able to explore César Manrique's Lanzarote, discovering its beauty, its wealth of artistic and cultural heritage and outstanding landmarks such as the  Jameos del Agua or Cueva de los Verdes lava caves. Don't miss a trip to  Timanfaya National Park, a place that, according to NASA, shares great similarities with the surface on Mars.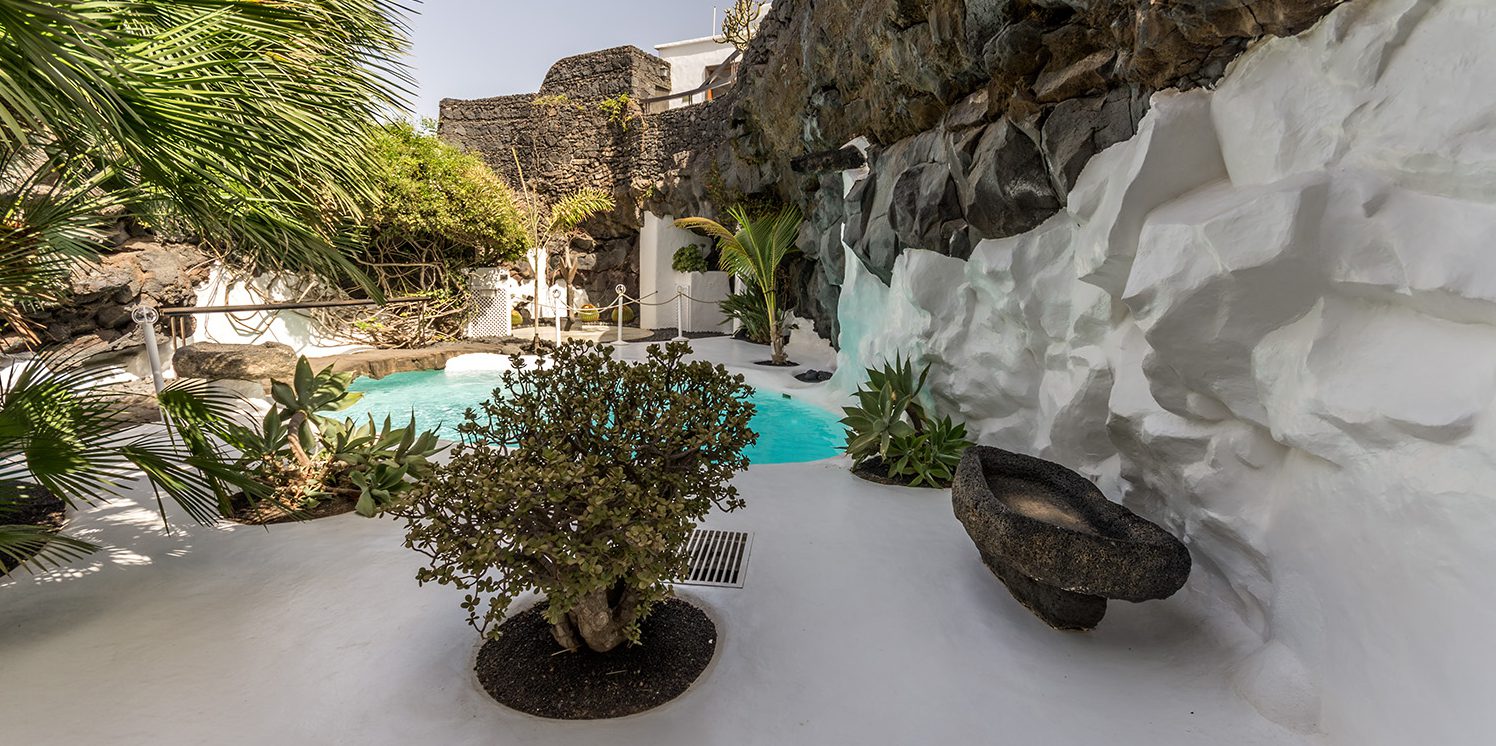 César Manrique Foundation
WHAT TO EAT
Lanzarote's gastronomy is based on light dishes rather than fatty foods, with ingredients sourced locally from the land.
Fish is the most popular food that is served in delicious dishes throughout the island, although there are also traditional pork dishes. Wrinkly potatoes (papas arrugadas), fish and potatoes with mojo sauce (sancocho) and any dessert prepared with roasted gofio maize, are absolute musts for anyone visiting Lanzarote.
What's more, you will be able to select the finest locally produced wines to accompany your lunch and dinner menus. Lanzarote is renowned for its unique vineyards and there are various wine routes  where visitors can discover how the grapes are transformed into wine.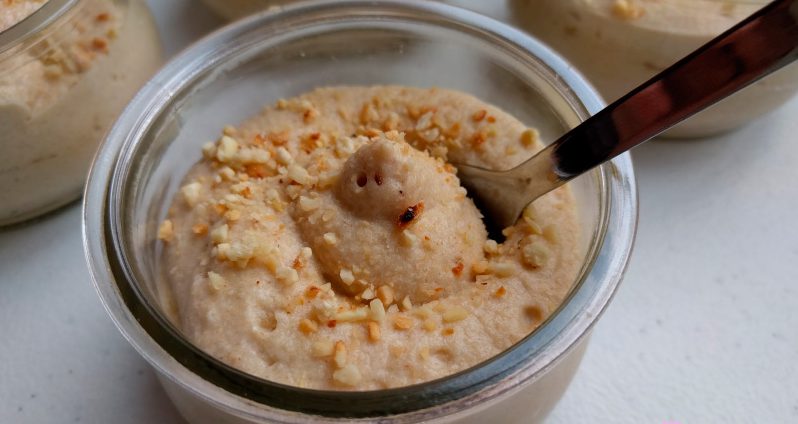 Roasted gofio maize mousse. Photo by dulceangelical.es
WHERE TO STAY
The THB Flora*** hotel, is located in Puerto del Carmen, just outside the island's capital, Arrecife. The THB Royal**** and THB Tropical Island**** are located in the south of the island, in Playa Blanca.
Three different hotels, yet which all share the same essence: they are the ideal choice for enjoying a perfect holiday experience, offering all the amenities and facilities you need for a fabulous stay, whether you are travelling with your partner, friends or all the family.

Discover Lanzarote with THB hotels!
YOU MAY ALSO BE INTERESTED IN: LANZAROTE IN 3 DAYS
This post is also available in: Deutsch Español Nederlands Français Italiano