Lanzarote's TOP 5 beaches for this winter
Here on Lanzarote winter is a something of an unknown. Which is why, even though it may be November, the penultimate month of the year and in theory one of the coldest, here is our guide to the top 5 beaches for spending "the Canary Island winter" on Lanzarote.
Have you got your beach towel ready?   
Puerto del Carmen Beaches
One of the largest on our list. This is a vast expanse of sand stretching out for several kilometres and backed by an avenue that is ideal for enjoying a relaxing stroll, dotted with several small coves for those that prefer quieter, more peaceful spots.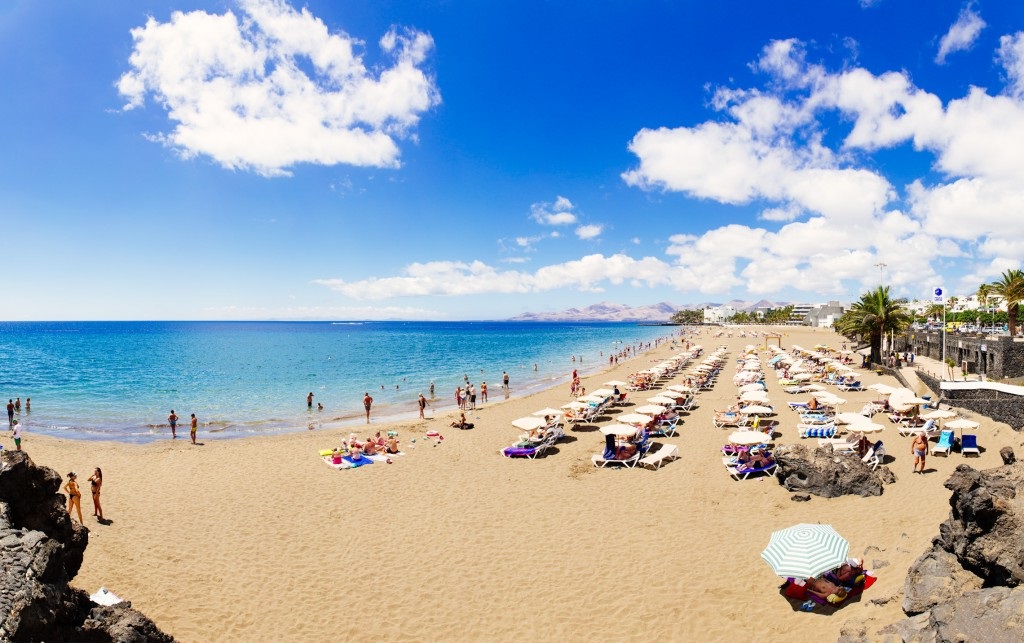 Photo by livinglanzarote.es
Papagayo Beach
Moving to the south of the island, we come to the famous Playa de Papagayo, the jewel in the crown of Lanzarote's beaches.
Just a 5 minute drive from Playa Blanca, this is a paradisiacal beach scattered with almost 2 kilometres of coves featuring such intriguing names as 'Playa de las Mujeres', 'Puerto Muelas', 'Playa del Congrio' or 'Papagayo Beach' itself.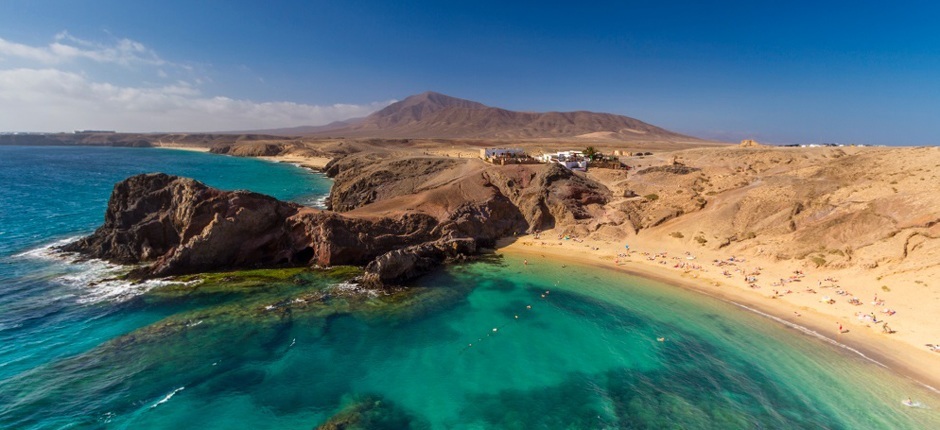 Photo by holaislascanarias.com
Las Cucharas Beach
Las Cucharas Beach nestles in the tourist resort of Costa Teguise, an urban beach of fine white sand some 650 metres long and lined by stunning gardens. It also offers a range of water sports including windsurfing, scuba diving, surfing and pedaloes, making it the perfect choice for a great family day out!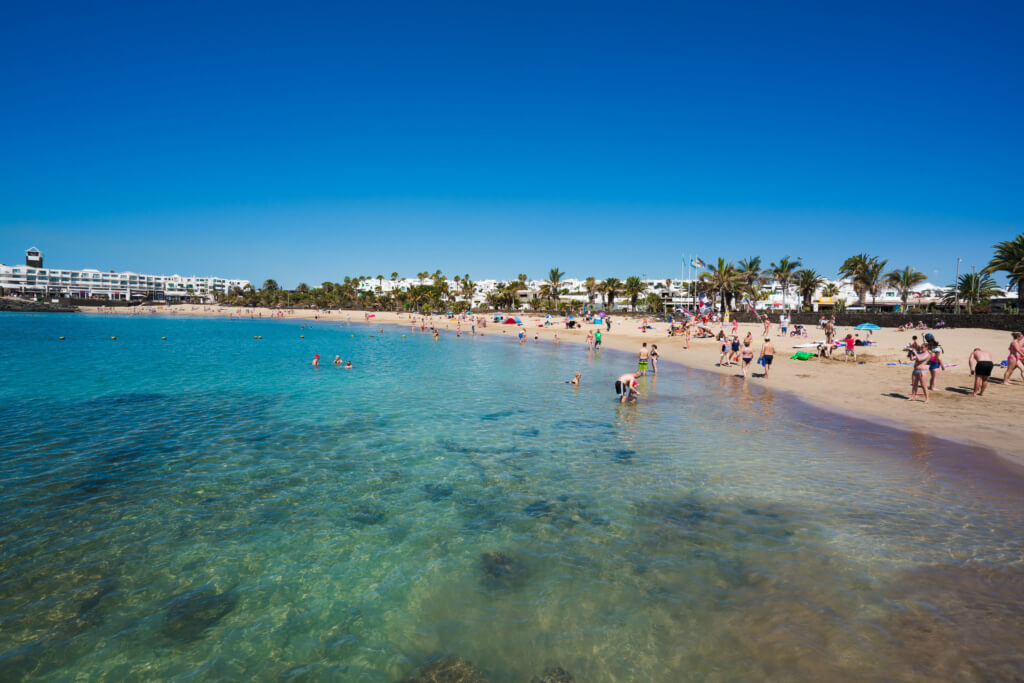 Photo by turismolanzarote.com
Famara Beach
This is definitely the best choice for surfing lovers. Famara Beach, nestling beneath El Risco viewpoint, boasts stunning, picture postcard views. You'll be able to enjoy a wide range of water sports (surfing, kitesurfing, windsurfing and many more besides), take some spectacular photographs, or simply relax and enjoy a memorable day on this paradisiacal beach.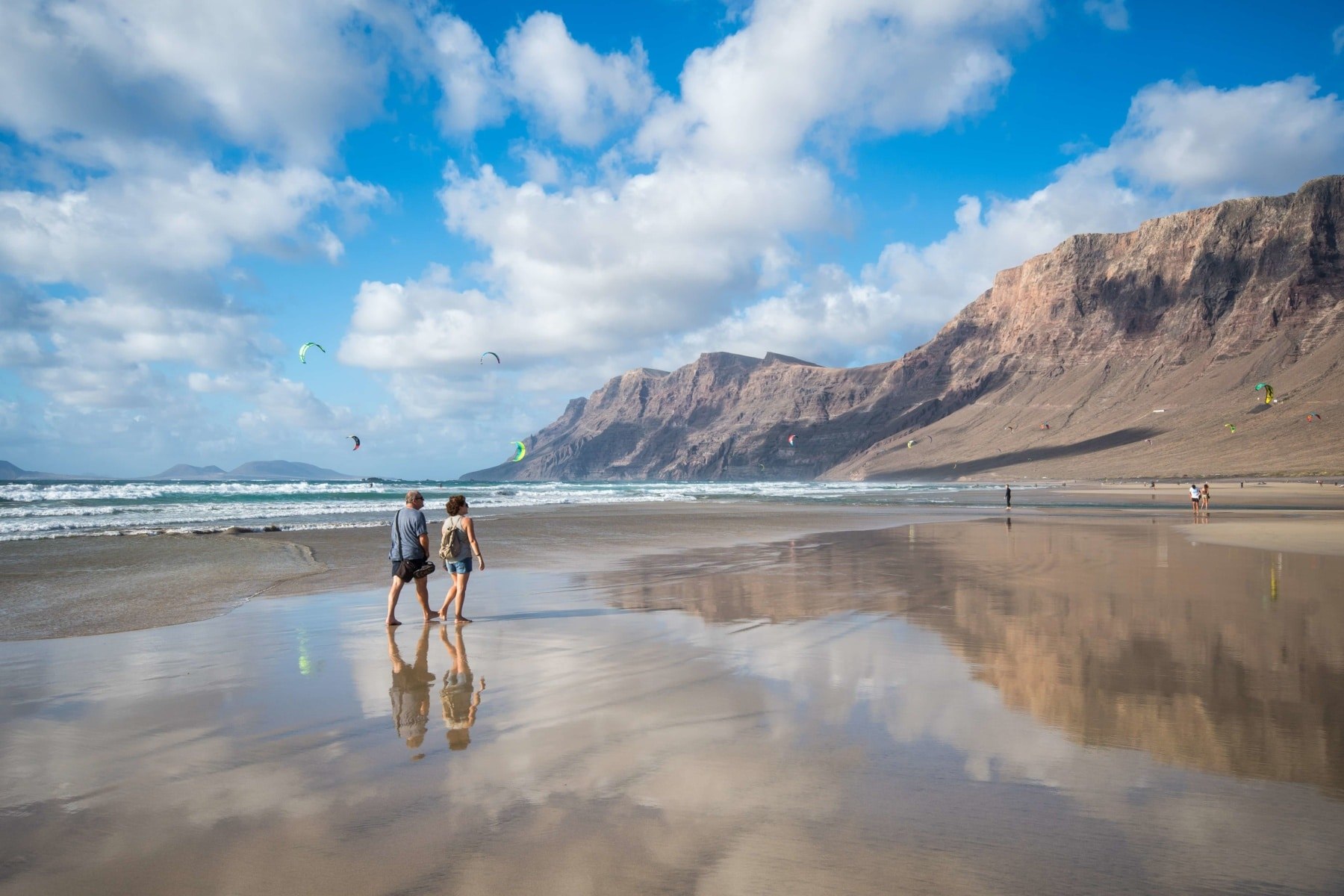 Photo by turismolanzarote.com
Los Charcones
For those of you that are not too keen on sand and would rather lounge by a pool, here's an alternative that we know you'll just love.
Los Charcones Natural Pools, situated within easy reach of the centre of Playa Blanca, are one of Lanzarote's best-kept and most treasured secrets. They include a number of natural pools offering a haven of tranquillity away from the hustle and bustle, making them ideal for relaxing and unwinding.
A great option if you're looking for a more secluded area, combined with the chance to enjoy a refreshing dip in Lanzarote's crystalline waters.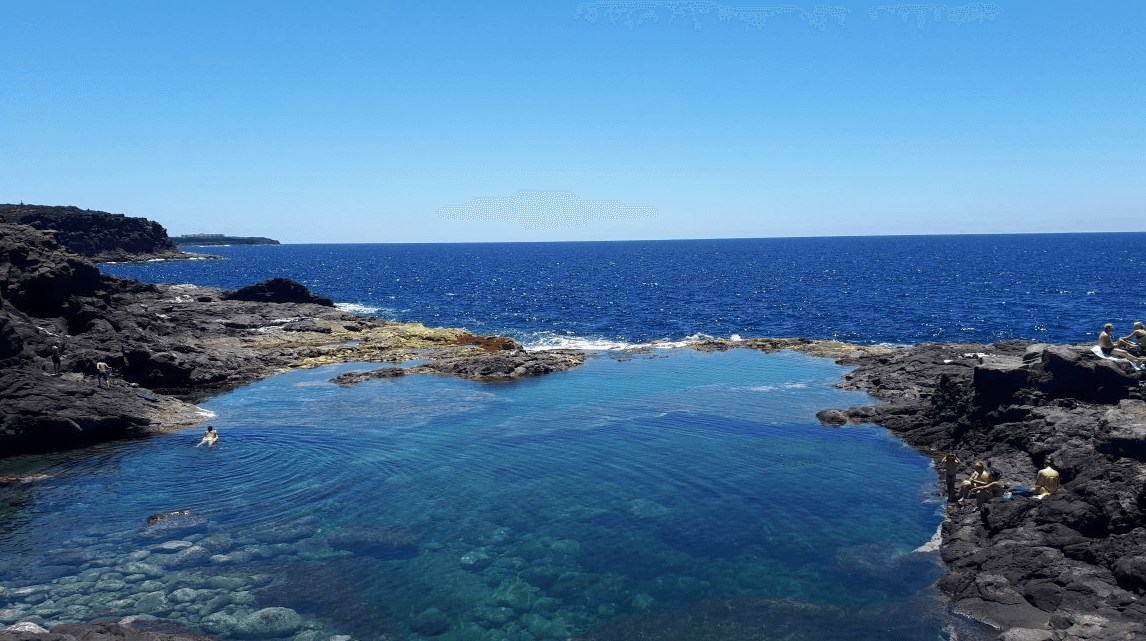 Photo by tripadvisor.es
There are endless beaches for you to choose from – or maybe you'd rather visit them all. The choice is yours!