10 THINGS TO DO ON LANZAROTE ON CANARY ISLANDS DAY 
If you're planning to be on Lanzarote this Canary Islands Day, you've made a very good choice,
The island offers a wealth of activities and experiences that will enable you to learn more about the islands' culture, whilst enjoying the breathtaking volcanic landscapes and fabulous beaches. From Timanfaya National Park to Los Verdes Cave, Lanzarote is the perfect destination for enjoying an action-packed day filled with adventures and exciting discoveries. In this  Discover More post, we present our list of the top 10 things to do on Lanzarote this Canary Islands Day so you can get the most out of your visit.

Why do we celebrate Canary Islands Day?
On 30th May 1983, the inaugural session of the Canary Islands Parliament took place under the leadership of President Pedro Cabrera, following the approval of the Statute of Autonomy the previous year. The people of the Canary Islands commemorate this important event on 30th May each year.
The celebrations include a range of cultural and leisure events held on all the islands. They include fairs, parades and folk music concerts, with the sounds of the timple, the traditional stringed instrument of the Canary Islands, as well as demonstrations of autochthonous sports such as La Luchada (Canary Island wrestling) or El Palo (garrote stick wrestling). It is also an opportunity for families and friends to gather in the stalls serving traditional Canary Island food and drinks such as sancocho (seafood stew) gofio (roasted maize) or sweets and pastries such as mantecados and mimos.
10 things to do on Lanzarote on Canary Islands Day
Visit the monument in honour of the islands' country people
This monument is dedicated to the Canary Islands' artisans and farm labourers. On Canary Islands Day, various cultural and folk activities take place around the monument, such as exhibitions of Canary Island dancing and music.
Enjoy the beaches
Lanzarote boasts countless beaches and coves bathed by crystalline waters. Canary Islands Day is the perfect opportunity to spend a day on the beach, soaking up the sunshine and enjoying the music and traditional Canary Island fare served at the beach bars

Savour the Canary Islands' traditional gastronomy
 Canary Islands day is also the chance to celebrate the local gastronomy, so don't forget to visit a local restaurant to savour some of the traditional dishes such as wrinkly potatoes with mojo sauce, roasted gofio maize, sancocho – the islands' famous fish stew, watercress stew or almogrote, a delicious cheese and pepper spread.
Discover Jameos del Agua
This is one of the most fascinating spots on Lanzarote. This volcanic cave, located in the north of the island, was transformed into a cultural space and tourist attraction by Lanzarote-born artist César Manrique. Featuring an underground lake, tropical gardens and an auditorium, Jameos del Agua is an absolute must for anyone visiting Lanzarote.
Delve into the art of César Manrique
César Manrique was a local artist and architect who left his mark all over the island. A visit to the César Manrique Foundation provides a fascinating insight into the work of this famous artist, and is a definite must for anyone wishing to learn more about the island's art and culture.
Visit Teguise fair
Teguise is one of the oldest towns on Lanzarote and on Canary Islands Day, it hosts a traditional Canary Island craft and food market with stalls lining the cobbled streets. Cultural and musical activities are also held in Plaza de la Constitución.

Take a boat trip
Admire Lanzarote's coastline from the sea and discover the island from a different angle. Boat trips are a unique way of exploring the island. They depart from various points around the island, such as  Playa Blanca, Puerto Calero, Puerto del Carmen or Órzola.
Explore Los Verdes Cave
Los Verdes is a magnificent volcanic cave with an underground trail that will take you past stunning lava formations in an experience that will leave you speechless. It is just a short distance from  Jameos del Agua.
Enjoy a traditional parranda canaria
Parrandas canarias are a unique celebration and the chance to experience the Canary Islands' traditions and cultures, as well as the islanders' legendary hospitality and festive spirit. Parrandas are popular festivals held in several of the island's municipalities, where people come together to enjoy traditional Canary Island music, dance and food.
Taste Lanzarote's wine
The island boasts a unique wine-making tradition dating back many centuries where the vines are planted in crater-like pits known as hoyos. Enjoy a tasting session at a local winery and discover some of the island's best-known wines.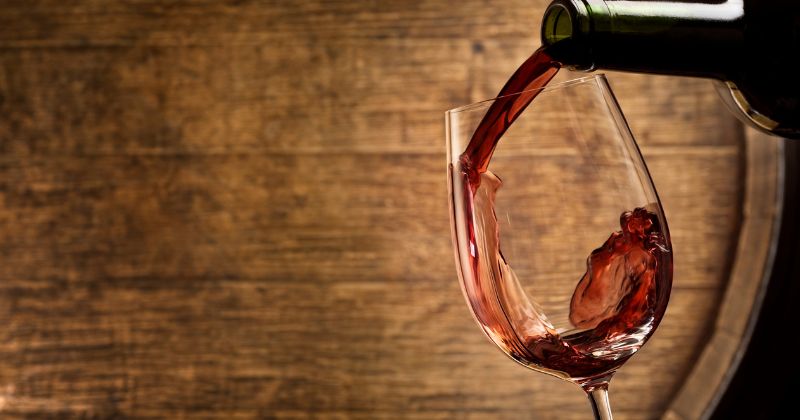 To all of you who visit Lanzarote on these dates we wish you a Happy Canary Islands Day! You can take advantage of our offer of 15% discount in our hotels on the island until the 4th of June.
This post is also available in: Deutsch Español Nederlands Français Italiano