6 ways to surprise your partner on Valentine's Day
February begins and suddenly we all start to feel very romantic: Valentine's Day is coming!
On the 14th of February, love reigns and it is essential to surprise our partner in an ingenious and unexpected way. Here we offer you a list of 6 ways to surprise your partner in an original way:
Breakfast in bed
A classic and the best way to start the day. It turns out to be one of the most desired and easiest surprises to give. Furthermore, it is an effective way to show your partner how important they are.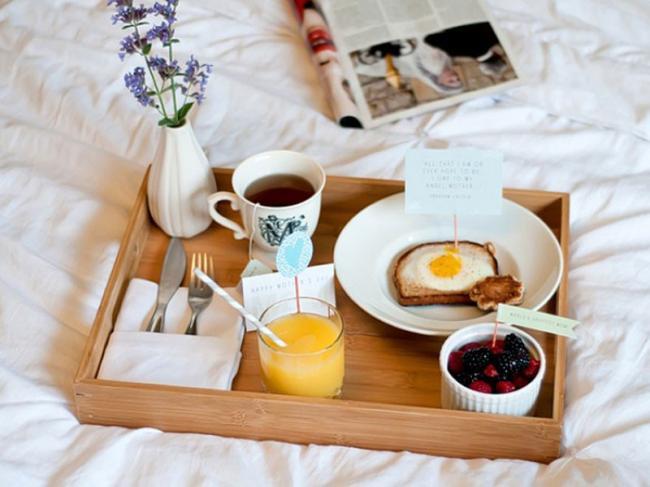 Photo by Directo al Paladar
Romantic letters
An idea for those couples who, due to the incompatibility work schedules cannot enjoy a lot of time together during the day. Fill the house or one of the rooms with romantic notes, lyrics from songs, quotes from your favourite author… so that when they get home they see how much they mean to you. With this gesture you show that, even if you are not with your partner all day, you do not stop thinking about them.
A picnic
Organising a picnic (with the classic checkered tablecloth and everything) for two in a park or garden can be a simple and economical way to get out of the routine, and at the same time, do something romantic with your partner. A few homemade snacks and a bottle of good wine are the perfect companions.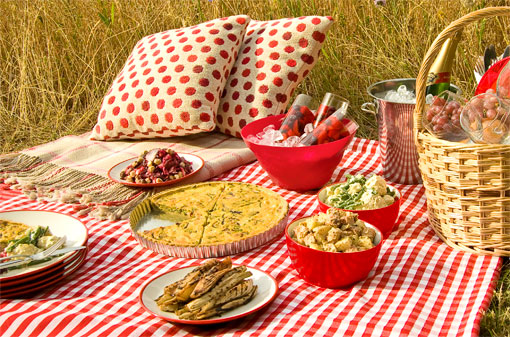 Photo by Como Armar
An album of photos and memories
An album with photos and memories accumulated throughout the relationship, such as the restaurant receipt where you went for your first dinner together, several movie tickets or plane tickets from some of your travels together, can be the ideal gift.
A gift in the air
There is nothing more beautiful than chasing the sunrise or accompanying the sunset with your loved one. If you like unforgettable experiences, then dare to hop in a hot air balloon.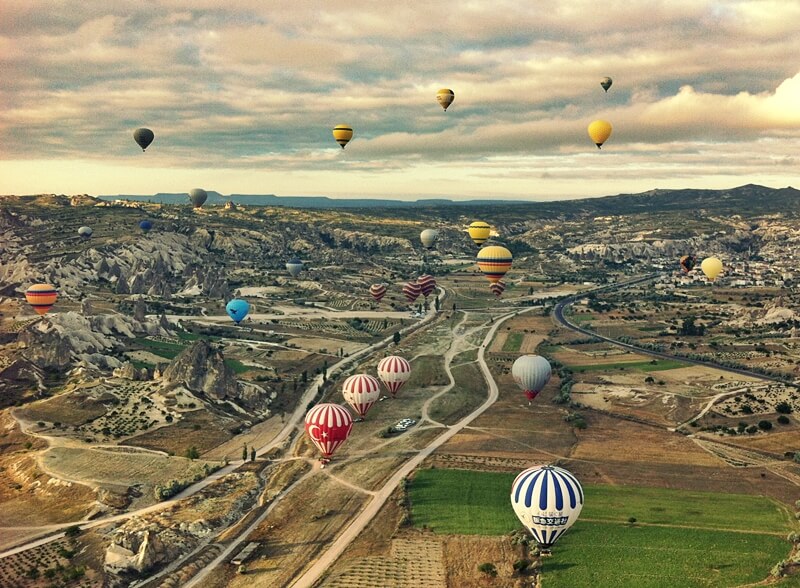 Photo by Meridiano 180 
A romantic getaway with a surprise (love letters)
There is nothing more beautiful than sharing a trip together! Celebrate together at any time of the year.
Watch the sunset from one of the beautiful coves on Mallorca, tour the streets of the Ibiza town of Dalt Vila or go on a trip through the Timanfaya National Park in Lanzarote. Give your partner an unforgettable experience at one of the THB hotels.
If you book from February 31st to February 14th, we offer you a special Valentine's package with a host of advantages, including a 15% discount on the entire www.thbhotels.com website and the possibility of surprising your partner. How? With ease! We all have a special song that means something between you and your partner. You just have to tell us the title of the song and we will take care of surprising your partner during your stay at the hotel.

Do not wait until February 14th, every day is the right time to say I love you!