Hiking in Lanzarote
Lanzarote is a luxury destination for nature lovers. It is a magical island with extra-terrestrial landscapes that seem to appear right out of a science fiction film, covering a total of 500 miles; 39 from north to south and 13 from east to west. This territory will open up to you, offering you endless ways to discover its authentic charm.
Discover its hundreds of hiking trails and submerge yourself in its hidden zones, concealed by unique surroundings.
A land of passion, fire and wind. The volcanic centre of Lanzarote has treated us, with the passing of time, to endless wonders that we get to enjoy nowadays by walking across its moon-like surface. Trekking Lanzarote's hiking trails is a challenge, the prize of which is an infinite amount of singular photographs and breath-taking views.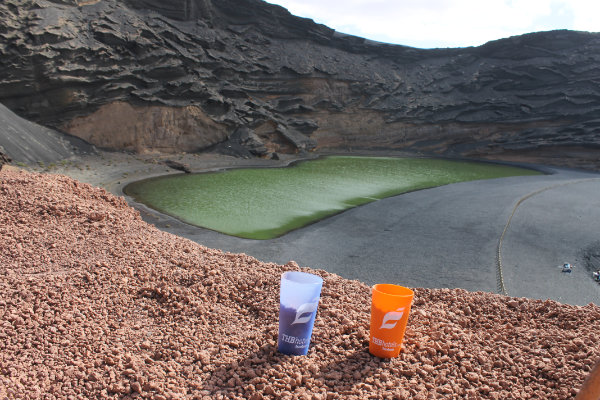 "Charco de los Clicos"
Most of the hiking trails in Lanzarote are catalogued and appropriately signposted, ranging from easy to highly difficult so that you can choose which is right for you and for those you are travelling with so you can enjoy your hike the way you like.
Long hikes
The Tour of Lanzarote. This is one of the most symbolic and longest hikes (124 miles) on the island as it allows you to discover the whole of the island. As it is an extremely long hike, it normally takes a whole holiday to complete it, dividing it into different stages: 5 across the northeast and 5 along the southeast. With this, you will be able to embark on small hikes like those from Órzola to Haría; from Haría to La Santa; from La Santa to Malvas; from Malvas to Golfo and from Golfo to Playa Blanca. From Playa Blanca, in the southeast, you will be able to follow onto other routes: from Playa Blanca to Playa Quemada, from there to Arrecife and Cocoteros to Jameos del Agua and ending back again in Órzola.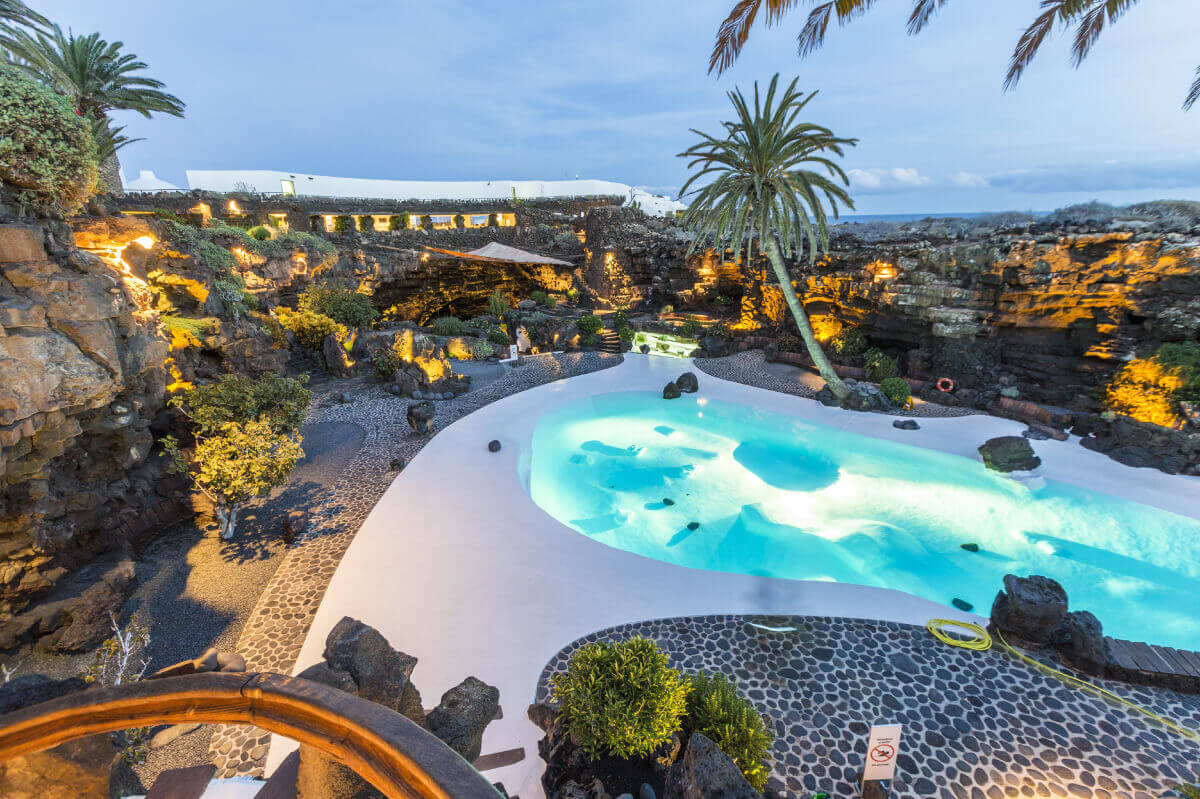 "Jameos del Agua"
Short hikes
Historic hikes. Some of the best hikes for exploring the culture and history of Lanzarote are: Teguise's centre, old town and Santa Bárbara Castle; Arrecife's old town and coast; Puerto del Carmen, Tinajo and La Santa and the wide range of trails in San Bartolomé.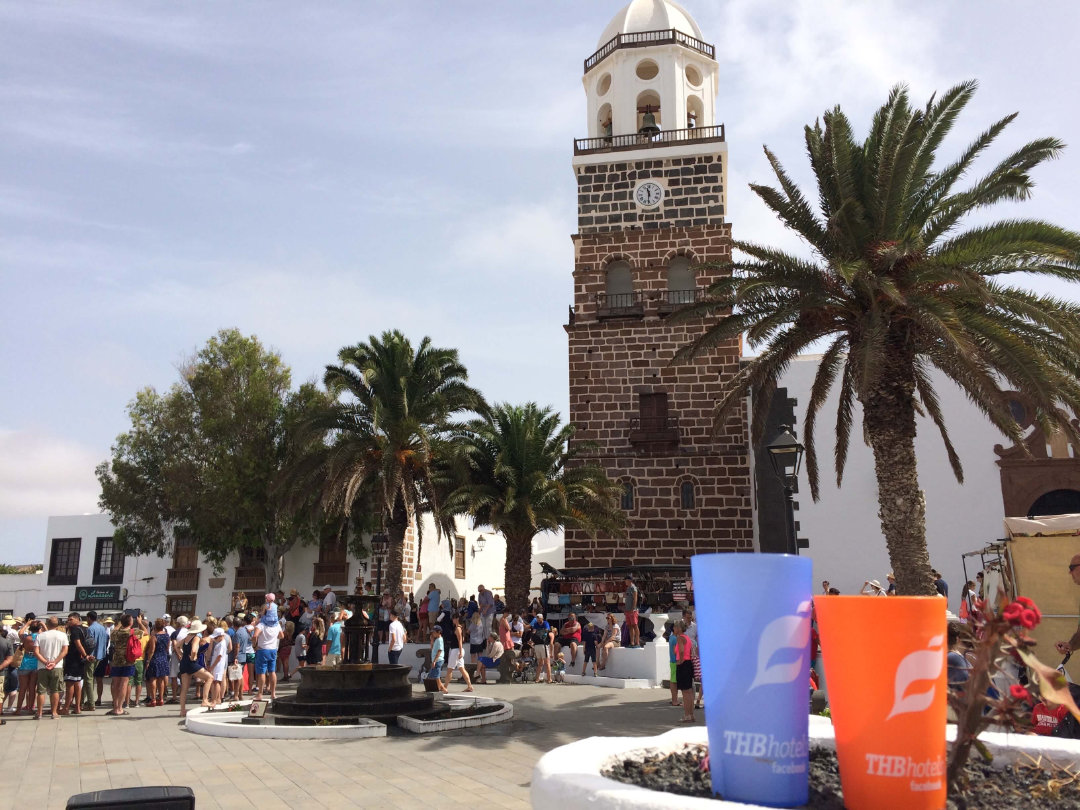 Municipality of Teguise
Nature hikes. The best hikes for discovering the island's spectacular landscape are those of: Volcán de La Coron, Batería del Río (both in Haría); Los Volcanes Natural Park (in the area known as Caldera de los Cuervos); Risco de Famara, where you enjoy incredible sunsets; Santa Catalina and La Geria.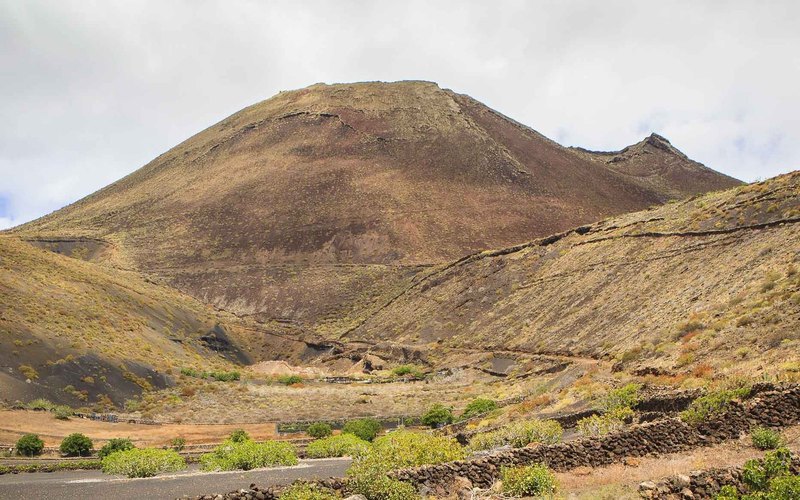 Volcano "La Corona", photo by Lanzarote3
Food and wine. In addition to their offer of tradition and cuisine, some hiking routes are also centred around food and wine, like that of La Geria, which visits the area's vineyards and offers you the chance to visit some of the best wine cellars and pubs in the area. A similar route is that of Masdache, where you can also discover incredible vineyards and where the wine will win you over with just one sip.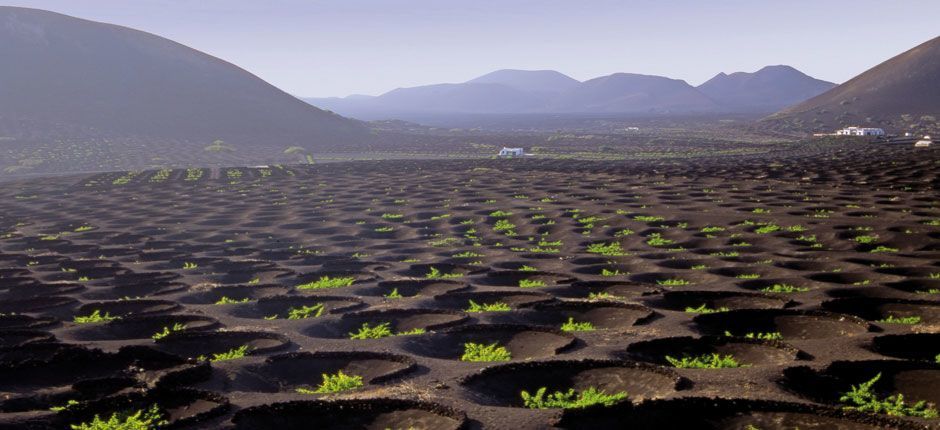 "La Geira", photo by Hola Islas Canarias