BREAKFASTS TO KICK START YOUR DAY
Experts and nutritionists are constantly reminding us that breakfast is the most important meal of the day and has a direct impact on our health and fitness. And of course they're quite right! A good breakfast will keep you feeling full until lunchtime, as well as giving you an energy boost and contributing to a healthy weight.
The first meal of the day should include:
Slow-release carbohydrates such as those provided by wholegrain cereals.
Proteins obtained from dried fruit and nuts, eggs, lean meat like chicken or turkey, fresh cheese or its vegan substitutes.
Fibre, vitamins and minerals, such as those found in milk or plant-based alternatives, wholegrain cereals and above all in fruit, vegetables and dried fruit and nuts, oat flakes or granola, etc.
At the four star THB Ocean Beach**** Hotel (San Antonio, Ibiza), customers (non-residents as well as guests) can enjoy a varied choice of delicious breakfast menus that will charge them up with energy for the day. Here is just a selection that may inspire you when making breakfast at home or even encourage you to visit the hotel and try them for yourself.
SPANISH
Crispy country bread with fresh grated tomato, olive oil, Iberian cured ham and cheese.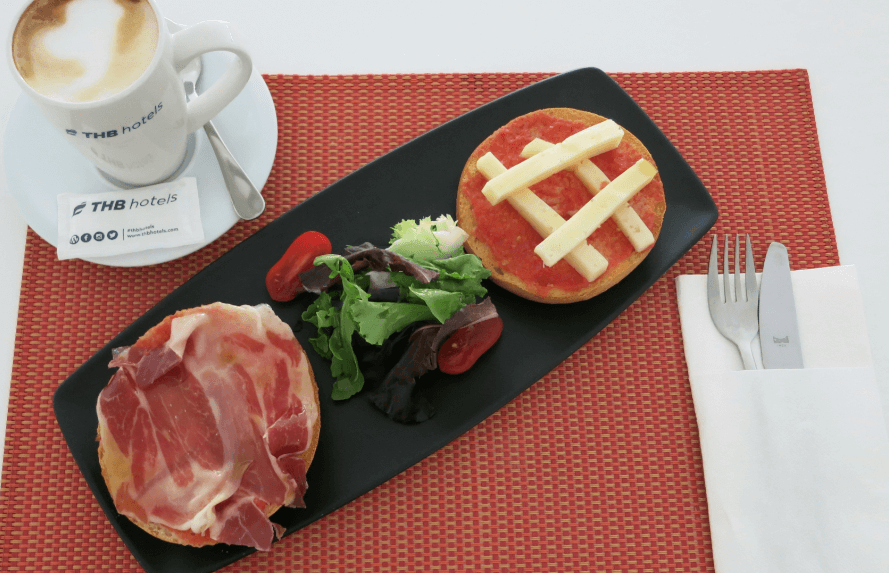 HEALTHY
A selection of fresh fruit, Greek yoghurt, fresh cheese, muesli, turkey breast and whole wheat bread.
In this case, the only limit is your imagination. You can choose (or not) to mix and match the various options as you wish.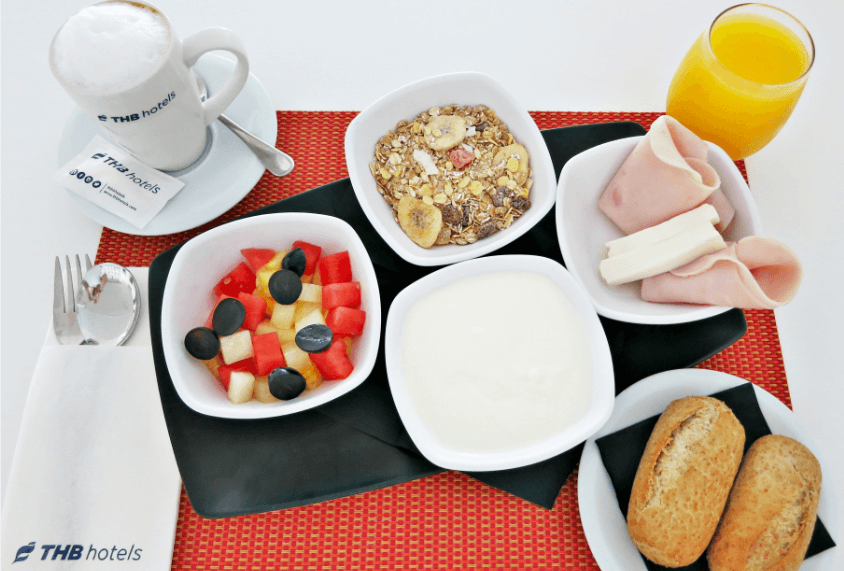 NORDIC
Blinis topped with fresh marinated salmon served with fresh salad and a hard-boiled egg.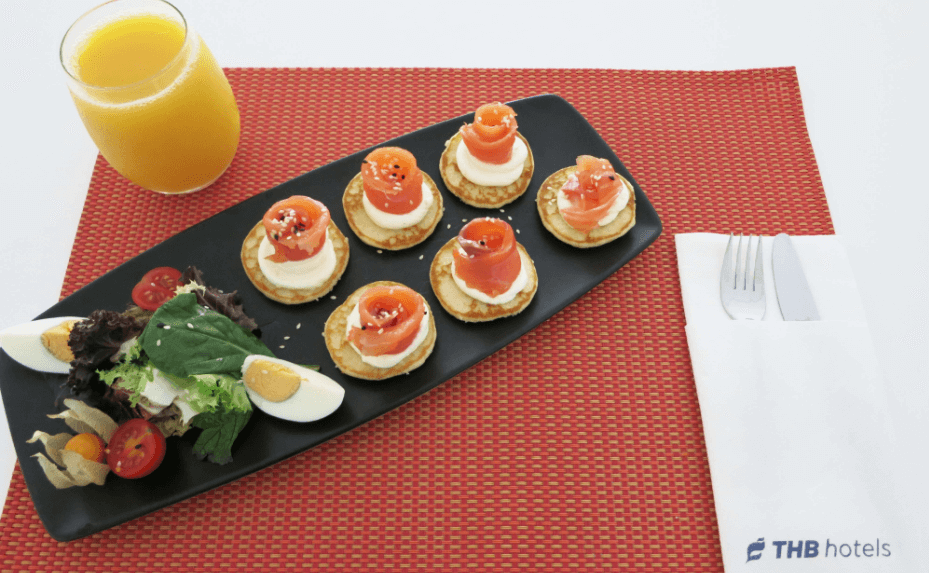 'AVODAISE'
Mini ciabatta with smoked salmon, poached egg and avocado cream.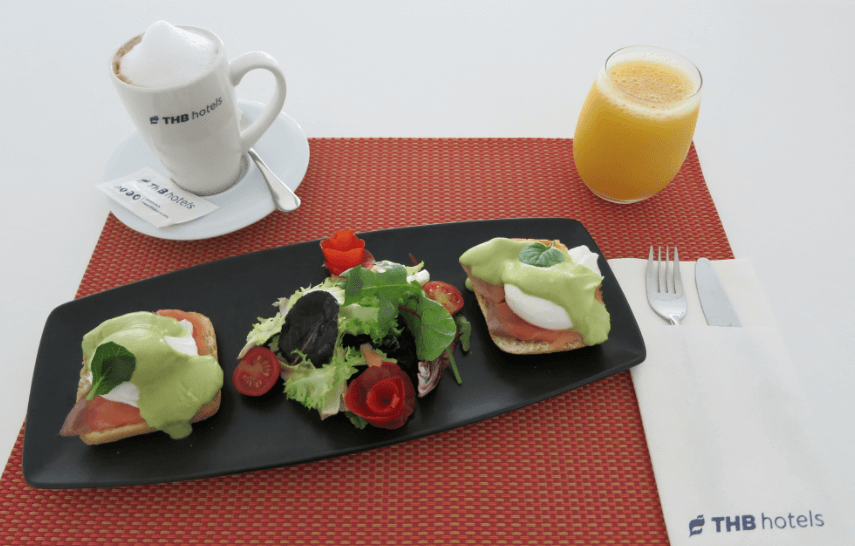 They are all quick and easy to make, and if you use fresh quality produce, then you can rest assured that you are treating yourself to a healthy breakfast.
What kind of breakfasts are served at the other THB hotels?
We offer our guests a varied buffet including a selection of breads and pastries, fresh fruits, dairy products, fresh juices, smoothies, homemade yoghurts, cured meats, eggs, cereals… and lots more besides!
Check out these photos that some of our guests have shared on their social media. We guarantee they'll give you an appetite!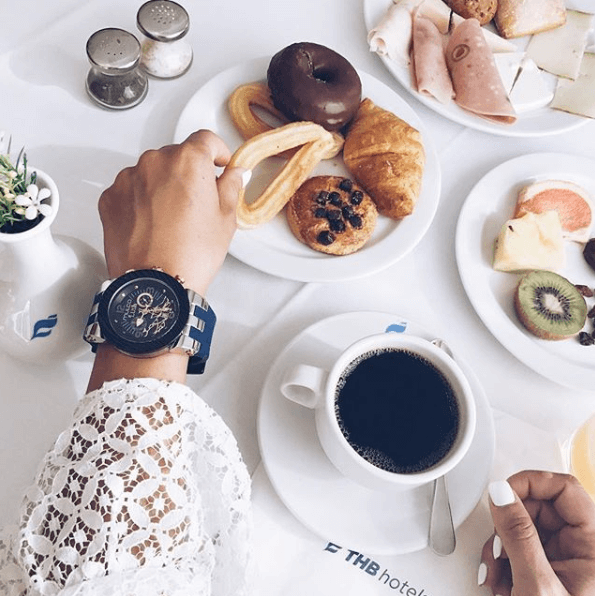 @cucaolveira at the THB Guya Playa****  hotel (Cala Ratjada, Mallorca)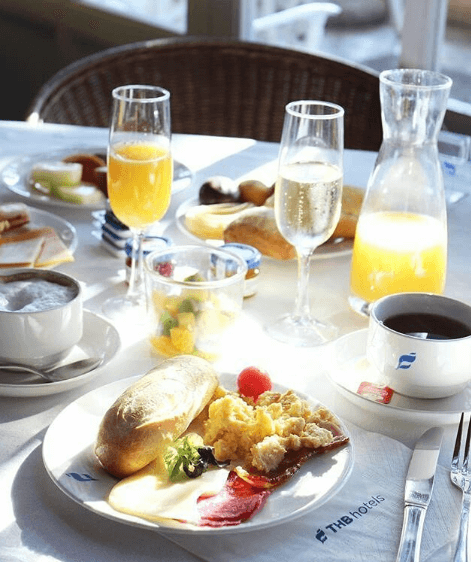 @emmaleinswelt at the THB Felip**** hotel (Porto Cristo, Mallorca)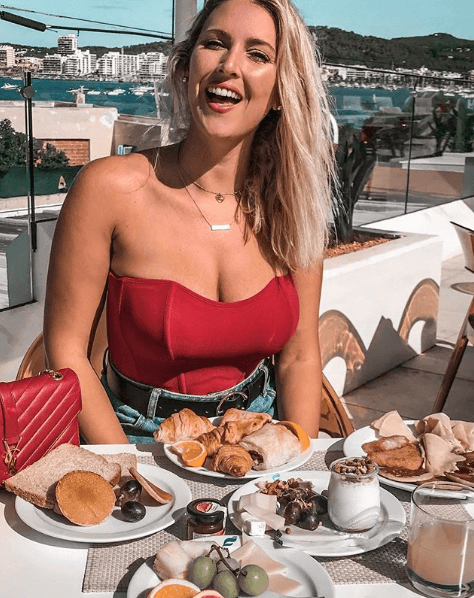 @lovecurvy__laurabrioschi at the THB Naeco Ibiza****  hotel (Sant Antoni, Ibiza)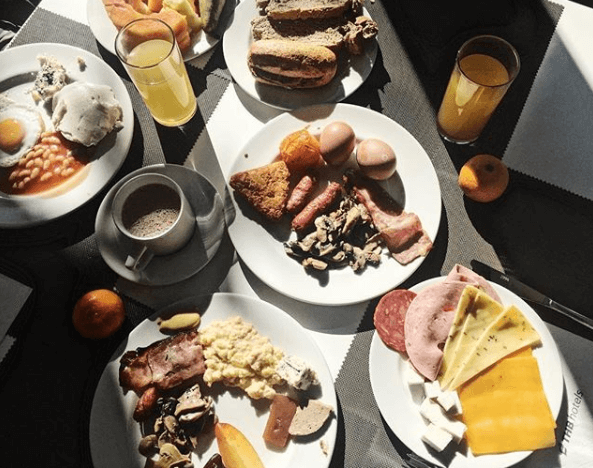 @smellofjasmine_bydaniela at the THB Tropical Island**** hotel (Playa Blanca, Lanzarote)
If you liked it, also it can interest you:  THE FLAVOURS OF LANZAROTE IN 5 GASTRONOMY PRODUCTS