With Christmas comes lots of memories, laughs and stories told around the dinner table. This time of year is meant for typical recipes, traditional dishes and special desserts that make you remember your childhood and reconnect with your roots. What's on your Christmas dinner changes in each place and so, with this in mind, we are going to find out what a typical Christmas dinner is like in our THB destinations below:
Majorca is home to many deep-rooted traditional Christmas dishes, with the best being "spoon-fed" ones, what with the fact all Majorcan Christmas dinners start with soup. The most typical soup in Majorca is bullit de Nadal (a typical dish in rural areas), along with Christmas soup or soup with galets/colzets, which is pasta stuffed with either spicy meat or pâté. For the main, you can enjoy either a roasted suckling pig or turkey escaldums and chicken cold cuts. For dessert, expect homemade turron (a type of nougat), Majorcan almonds, shortbread cookies and ensaimadas (typical pastry).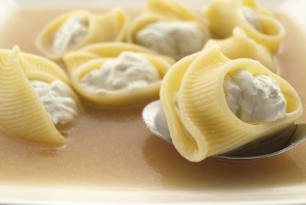 Soup with galets, photo by Mis Thermo Recetas
Ibiza's Christmas dinner is similar to that of Majorca. Soups are everyone's favourite entrée and meat & fish dishes are the favourite second course. The most popular spoon-fed dish of Christmas is Fava pelada, which is a cream soup made from a previously-made stew. It is made from broad beans cooked and peeled on sautéed seasonal baby vegetables and tomato with small chunks of botifarró (blood sausage). Everything is then added to a blender with noodles added afterwards. As for the main dish, you can enjoy either rice with mongetes (green beans, sobrasada [meat pâté], pepper, mushrooms and pork ribs), or the traditional Bullit de peix which is one of the best dishes to try in Ibiza at any time of the year! For dessert, there is flaó tart and sponge cake with Christmas sauce.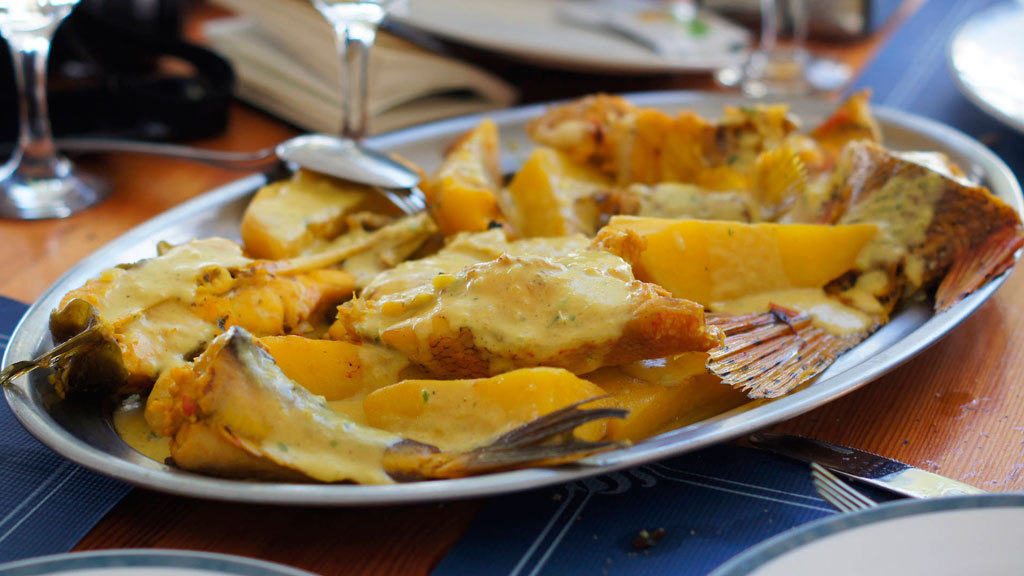 Bullit de Peix, photo by Welcome to Ibiza
In Lanzarote, the most famous Christmas dish is trout pastry. This is a delicious and carefully-made dessert, the recipe of which has been passed down from generation to generation. Traditional Christmas trout is made from flour, sweet potato, almonds, lemon, cinnamon, sugar and salt. Some people like to add variation with different fillings like cabell d'àngel (a transparent threaded jam made from pumpkin pulp and white sugar). As for the main dish, you can enjoy goat (or rather kid) made in different ways. Appetisers usually stay the same: potatoes with mojo sauce, octopus salad and varied seafood. These dishes are made to satisfy even the most sophisticated of tastes, in a paradise of endless sun, beaches and traditional cuisine.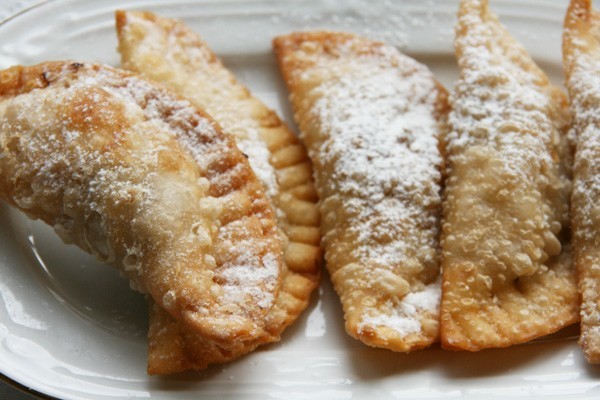 Trout pastry, photo by Sabor Gourmet
Choose your destination and enjoy a different Christmas with THB hotels.