YOUR WELLNESS HOLIDAY AT THE THB FELIP **** HOTEL
With the onset of the cold weather, curling up on the sofa under a blanket sounds like a great idea. But if you fancy getting out and about, then unwinding in the warm water of a wellness zone or treating yourself to a massage or body treatment also has a definite appeal.
In autumn and winter, wellness experiences are the most popular short break option.
Book your stay and head straight for the THB Felip **** Hotel! The facilities include an attractive Wellness Zone designed to guarantee total rest and relaxation for guests staying at this seafront hotel in Porto Cristo, Majorca.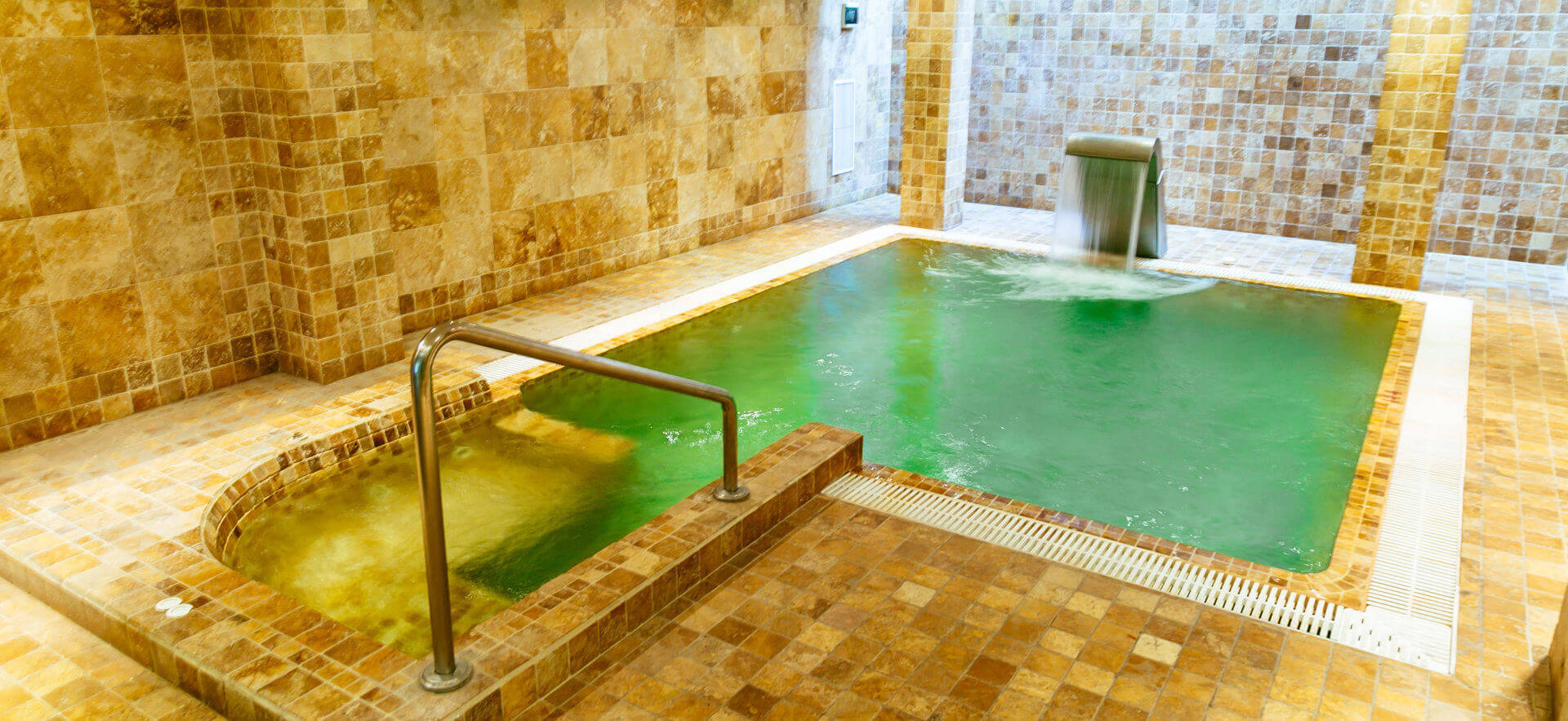 An area that is ideal for unwinding, including a heated pool with a counter current jet system, swan neck jets and an integrated Jacuzzi. It also has a sauna and Turkish bath, enabling guests to fully relax, as well as a fitness zone. You can also book ahead and treat yourself to one of our soothing massages. Our team of specialised professionals offer a wide range of treatments, ranging from personalised facials and muscle therapies to the most innovative techniques such as chocolate therapy and massages with gold.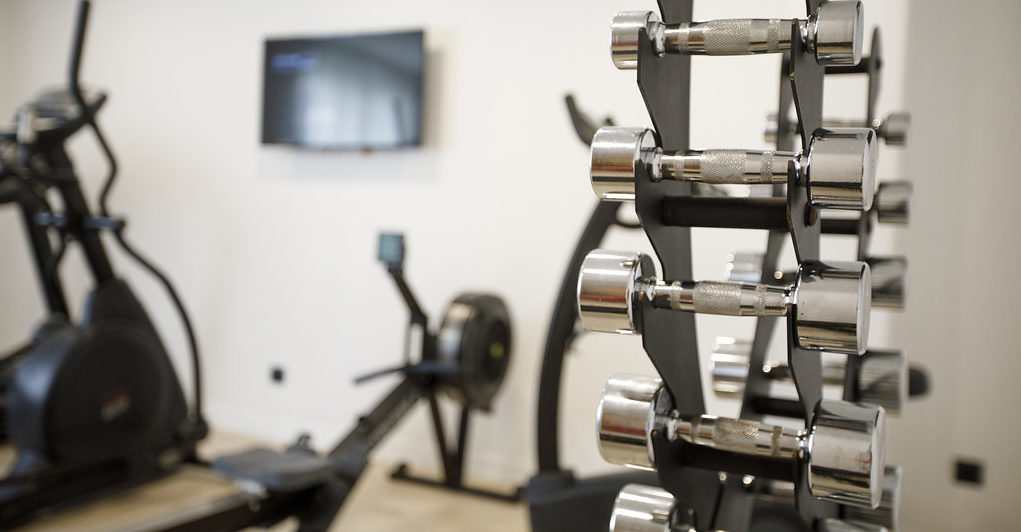 Check out our recommendations:
STRESS-BUSTING MASSAGE
A deep massage of Hindu origin, ideal for larger builds or athletes. This deep tissue massage targets muscle fibres, providing relief from muscle tension and contractions.
It includes the classic Ayurveda Abhyanga massage technique, applying strong pressure in order to cleanse the body's circulatory system and nadi, contributing to the elimination of physical and mental toxins.
Benefits:
Muscle and blood pressure relief.
An overwhelming sense of release and wellness.
Aids concentration, producing a sense of relaxation.
Relaxes and reduces muscle contraction and knots.
Cleanses and oxygenises tissues.
Contributes to the elimination of physical and mental toxins.

NAMASTÉ RITUAL
An oriental ritual combining three Hindu medicinal massages, aimed at restoring our physical and emotional balance.  This ritual includes the Mukhabhyanga facial massage, the Shirochampi head and neck massage and the Padhabyanga foot massage.
Benefits:
Improves and regulates Vata nervous system disorders.
Improves sleep quality and mental alertness.
Contributes to glowing skin.
Provides a cure and relief for headaches, migraines and cluster headaches.
Relaxes neck muscles.
Balances the body's energy.
Improves blood and lymphatic circulation.
Generates a sense of immense calm and wellness.
HINDU ESSENCE RITUAL
Designed to balance, purify and relax the body physically, emotionally and spiritually, this Hindu ritual is one of the most relaxing treatments.  It is based on traditional Ayurveda techniques, combining massage with herbal stones.  It balances the body's energy, improves blood circulation, relieves stress and localised pain, rejuvenates and regenerates tissues, detoxes the body, creates a sensation of relaxation and wellness, as well as releasing tension and blocks.
Benefits:
Deeply soothes mind and body.
Relieves joint pain.
Relaxes and relieves muscle contraction.
Drains and activates the blood and lymphatic circulatory systems.
Cleanses the body.
Exfoliates the skin.
Nourishes and regenerates tissues.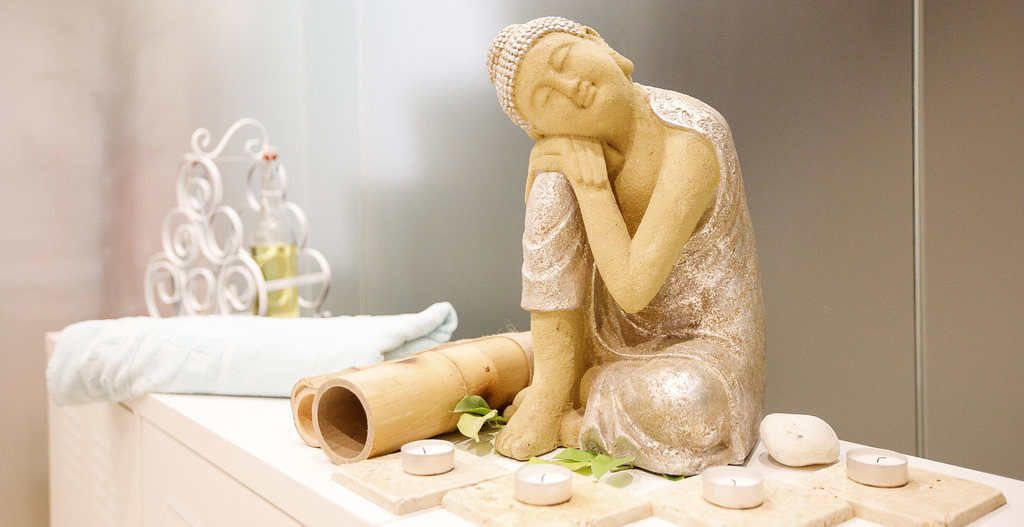 BALI MASSAGE
This is an ancestral healing therapy from the island of Bali, combined with traditional medicine and herbalist therapies. Traditional Bali massages is a deep yet delicate massage targeting practically all the muscles in the body. The masseur applies a wide range of techniques, including acupressure, applying pressure with both fingers and hands, using the long or short strokes, friction and kneading that are typical of this kind of massage.
Benefits:
Migraines.
Muscle and joint pain.
Sleep disorders.
Stressful situations.
Anxiety and depression.
Treatment for allergies and respiratory problems such as asthma.
Indulging in one of the most amazing Asian massage experiences.
HUKKA (HOT STONE) MASSAGE
This treatment is particularly recommendable for people suffering from stress, nerves, anxiety, insomnia as well as back and muscle pain, poor circulation, arthrosis and arthritis, etc. Due to the type of treatment involved, the results can be felt right from the first session. A good massage using hot volcanic stones is a truly relaxing experience, and many people consider it to be an essential part of a healthy lifestyle rather than an indulgent luxury. This is an effective and immensely pleasurable way of handling stress.
Benefits:
Contributes to relieving chronic pain.
Detoxes the body. It is therefore advisable to drink water and infusions after the massage to boost toxin elimination.
Helps to relieve back and neck discomfort.
Excellent for treating migraines.
Assists relaxation, reduces stress and is effective at combating anxiety and depression.
Produces the same effect as a deep tissue massage but in a shorter time.
The use of hot (basalt, volcanic, river, precious, etc.) stones is an ideal way of relaxing and experiencing deep sleep.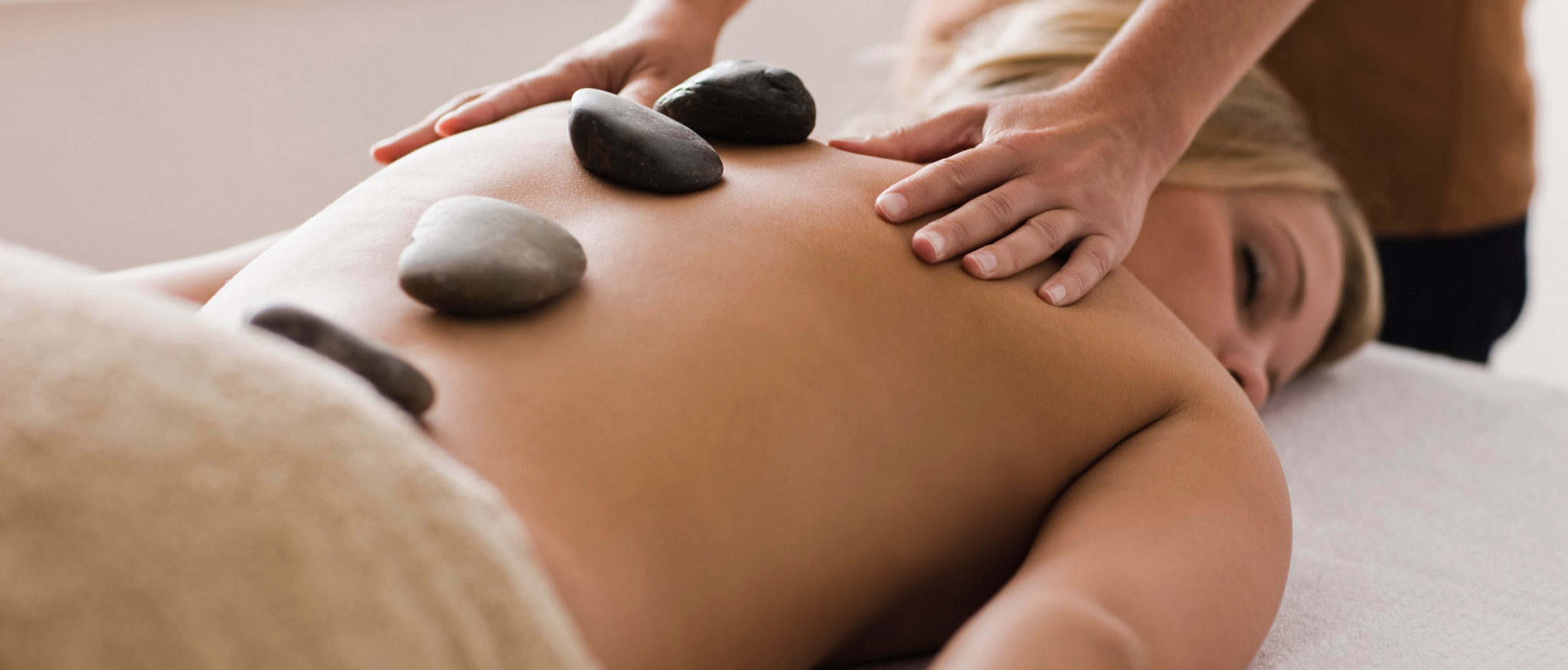 Choose a holiday based on rest and relaxation and discover everything Majorca has to offer: gastronomy, culture, its towns and villages and much more besides.