We all have one at home which, in December, becomes the centre of activity in our living rooms. However, what is the actual meaning behind this adorned pine tree? Where did this tradition come from and what do you really need to know about it? We are going to tell you all about it and show you some unique examples of Christmas trees for creating your very own!
Decorating the Christmas tree is something we all enjoy doing as a family. There are even some who cannot resist the temptation to put it up as early as November. However, people normally tend to do it during the first week of December.
Have you ever asked yourself what is the meaning behind this tradition and what is its origin? Well, in this case it has nothing to do with the commercial industry but with religion, hope and prosperity.
Let's go back to the 5th century, when the Germanic tribes were sure that both the planet and stars' existence depended on a giant tree: the Divine Idrasil or the Tree of the Universe; the roots of which were found in hell, with its crown in heaven. To celebrate the winter solstice, they would decorate an oak tree with numerous torches and dance around it.
Around the year 740, Saint Boniface (a Germanic and Anglo-Saxon evangelist) tore down the oak tree that represented the god Odin and replaced it with a pine tree meant to symbolise the eternal love of God. The people decorated it with apples (to represent temptation) and candles (divine light & grace). With pine trees being evergreen, they were used to symbolise eternal life.
During the Middle Ages, this custom spread all over the world until it reached the Americas.
The first Christmas tree decorated in the way we see today was in 1605 in Germany, with the aim of adding life to Christmas festivities during a time when temperatures were at an extreme low. From then on, this tradition spread to Finland in 1800, to Spain a little later in 1870 and Windsor Castle (England) in 1841.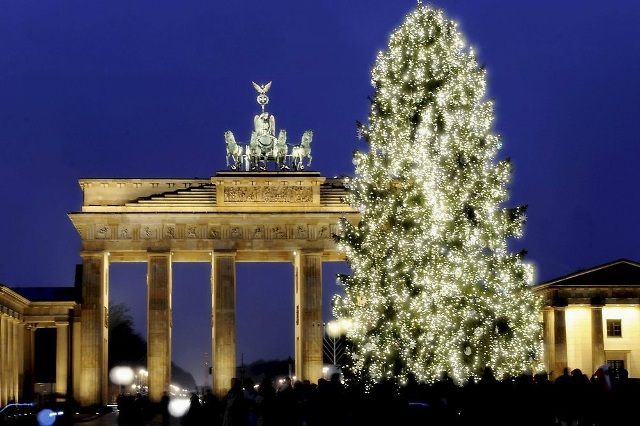 Photo by El planeta Azul
What is the meaning behind the adornments? They have changed a lot with time, with apples and candles being replaced by baubles, wreaths, stars and colourful lights. We will not forget to decorate our tree with these adornments:
The baubles represent the talents that God has given mankind. Blue represents repentance; red, petitions; gold, praise and silver, thanks.
We normally place a star at the top of the tree which represents the faith we are guided by in our lives.
The tinsel represents family bonds and the presence of our loved ones.
The angel ornaments act as messengers between people on earth and heaven. They are also there to protect us meaning that we should not forget to put them on our tree!
Finally, we have the lights. It does not matter which colour they are or whether they are flashing or not. Their role is to light our path to faith.
If you are still unsure about how to decorate your Christmas tree, then we have a few ideas:
With some branches, pine cones, baubles and lights, you can create a simple but original Christmas tree.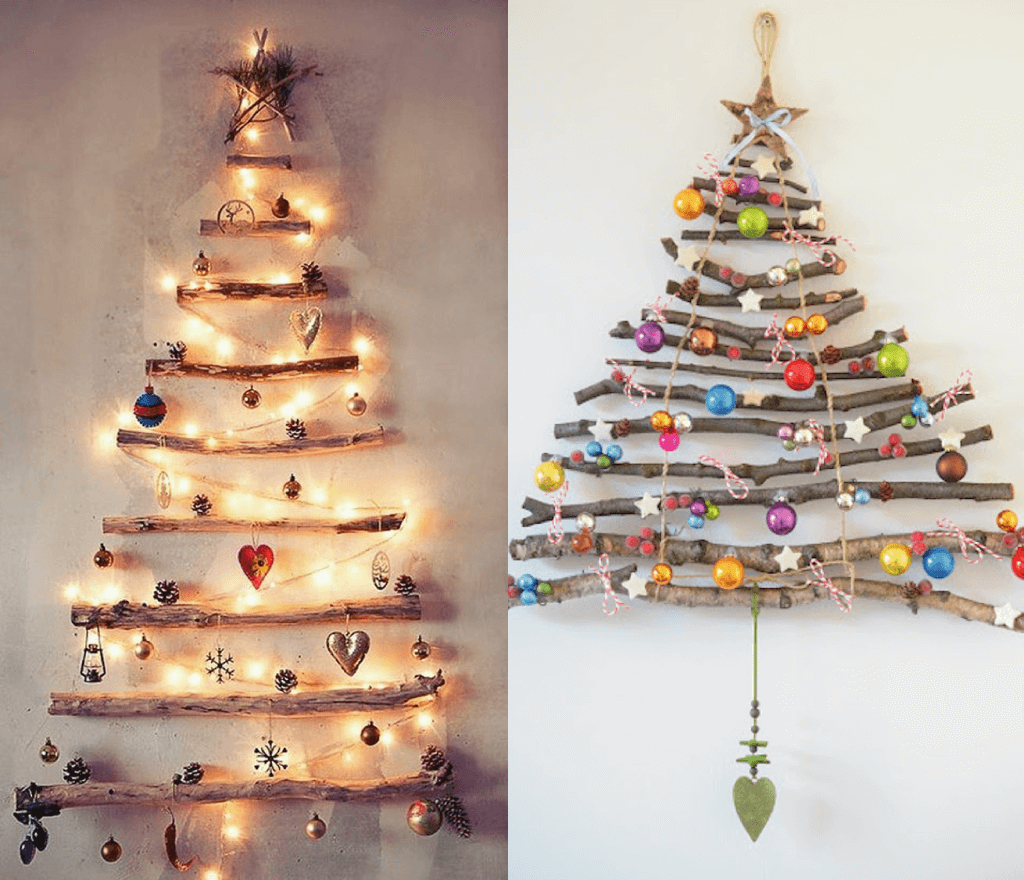 Photo by Vintage and Chic and Peque Ocio
Or we have an even simpler idea: pin an assortment of adornments to your wall, arranged in the shape of a Christmas tree.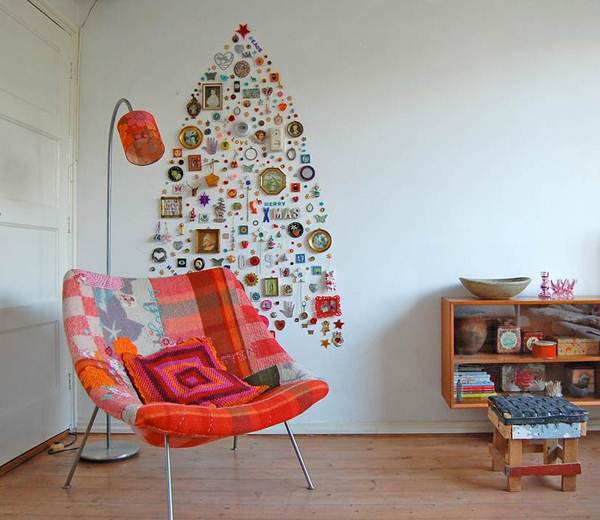 Photo by Estilo y Deco
Make the most of your book collection, like this: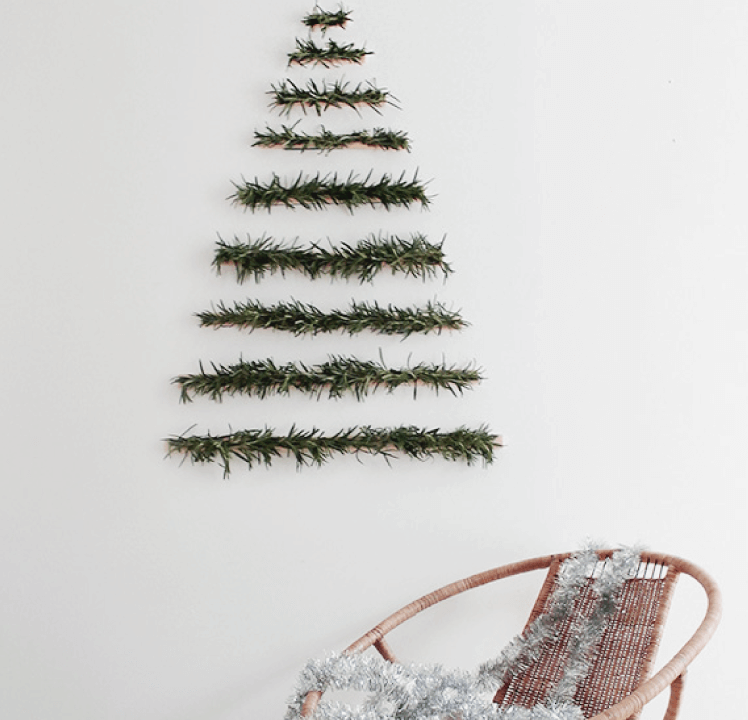 Photo by oh fiestas